There was so much to be impressed with starting with running back Evan Pryor, tight end Joe Royer, the defensive line and secondary. What caught the eye of head coach Ryan Day was the physical play on both sides of the ball.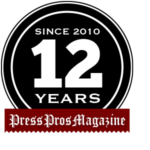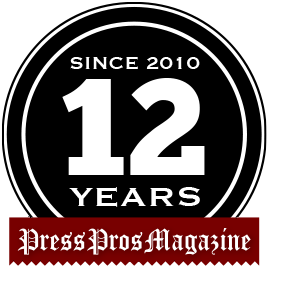 Columbus, OH. – It sure felt like October with temperatures in the low 50s, a trickle of rain here and there and gray skies, but the lacrosse lines on the Ohio Stadium turf were a dead giveaway that this was practice football open for public viewing.
Even the name Scarlet & Gray scrimmage really wasn't fitting because it was strictly offense versus defense on Saturday afternoon.
After 14 practices and this game, Ohio State coaches know a lot more about what they've got in the ongoing preparation for the mega opener against Notre Dame.
For the record, the Scarlet defeated the Gray 34-26 before an announced crowd of 60,007.
In a moving tribute at halftime, the athletic department aired a video on the scoreboard of the life of former star quarterback Dwayne Haskins. On April 9, he was struck and killed by a truck as he attempted to cross an interstate highway on foot in Florida.
The team stood at the 25-yard line and watched. When it was over, the players and coaches knelt in a group in prayer.
"DH'' stickers were on the backs of their helmets and quarterback CJ Stroud wore the nameplate "Haskins Jr.'' on the back of his jersey.
"That's a big brother of mine,'' Stroud said. "I definitely think Dwayne was a great human being, first and foremost.''
Haskins would have beamed watching Stroud, a redshirt sophomore-to-be, completing 14 of 22 passes for 120 yards. His lone touchdown pass was a thing of beauty as he rolled right and found receiver Jaxon Smith-Njigba for a 23-yarder with 10 minutes, 42 seconds left in the first quarter.
Pretty plays are on ESPN, but what head coach Ryan Day liked most was how the players hit.
"Today was very, very basic as you could see on both sides of the ball,'' Day said. "What I liked was the physicality. Guys were running around and tackling. That was something that we wanted to get done in this game. It was more about fundamentals and tackling.''
There was a lot of physical play last season, Day said, but that it didn't always carry over quarter to quarter or week to week.
Michigan offensive coordinator Josh Gattis spoke about how the Buckeyes were "a finesse team'' after a 42-27 victory.
That stung the entire team.
"One of the things we talk about is competitive stamina, which is bringing it every single week,'' Day said. "The thing that is unique about Ohio State is that you are not allowed to lose a game here. I talk to the players about this in the off-season. The Rams had a losing streak this year, they lost a bunch of games, but they played in the Super Bowl and won it all. You can't do that at Ohio State. You have to be tough week in and week out.''
Defensive end JT Touimaloau said the players were pumped up being able to tackle. There was a lot of touch tackling in most recent scrimmages.
"It was fun when we found out we were live,'' Touimaloau said. "All of us were excited to be able to hit. We felt great.''
The defense particularly is on the spot because it hasn't been stout since 2018. There is a new coordinator in Jim Knowles, who believes in pressure on every single down.
"With all the changes, I think we all just came together,'' Tuimoloau said. "A lot of the older players took the younger players under their wing. We just continue to come with different energy and continue to push each other. Holding each other accountable is a big thing for us, too. We're starting to get a feel. We're starting to trust each other. We have to take it up another notch.''
So, who stood out?
Tuimoloau and right defensive end Jack Sawyer were relentless. Sawyer, in particular, had two sacks and one pressure and forced left tackle Paris Johnson into false start and holding penalties.
"If they continue to build this summer, they are going to be a force in the fall,'' Day said of Tuimoloau and Sawyer. "I think they've taken to Coach (Larry) Johnson and his system.''
The defensive backs looked really sharp.
Cornerback Denzel Burke broke up a pass in the end zone intended for Marvin Harrison Jr.
Two safeties were conspicuous, true freshman Kye Stokes and redshirt sophomore Andre Turrentine.
Knowles raved about Stokes.
"Kye has had a good spring,'' he said. "Without watching the film, I thought he had a great game. It looked like he rose to the occasion. What you worry about with a young guy is the bright lights. He looked like it was no problem for him. I'm looking for good things for him. I was impressed today.''
Knowles also had kudos for the defensive line. He thinks it is deep and can wear down teams.
"I love every single one of them I love to death,'' he said. "I don't really care who starts to be honest with you because we're going to play a lot of guys up front. I want them fresh and I want them hungry.''
What excites Knowles is that his players took a spanking new system and attacked it with gusto in a matter of 3 1/2 months. The Buckeyes mostly will line up in a 4-2-5 set with plenty of stunts and blitzes.
"The biggest revelation of the spring that, regardless of talent, these players that we have want to learn,'' he said. "They soaked up everything that I did. They were just into football, they were into culture change and the way we run meetings. They picked it up. They picked it up at high speed. It's just a football-intelligent group that wants to be coached and wants to be led.''
Tight end Joe Royer looked athletic and quick. He caught a 24-yard touchdown pass from backup quarterback Kyle McCord.
No one could miss sophomore-to-be tailback Evan Pryor. He ran for 62 yards on nine carries, including a 23-yard touchdown. He caught four passes for 44 yards, including one for 35 yards.
Yet, he didn't have a lot to say, other than to talk about all of the running backs.
"I feel like today was a great day for (showing diversity),'' Pryor said. "I feel like all three of us (also TreVeyon Henderson and Miyan Williams) complement each other.''
Day likes Pryor's elusiveness.
"He has had a very good spring. He has a lot of wiggle,'' Day said. "He can change direction in short areas, he's good out of the backfield – he can catch the ball – and he gives a little wiggle in there, which is nice. So, he gives a little change of pace with the offense. If he can continue to grow and can hang on to the ball, he's going to have an impact on this offense.''
THIS AND THAT
Notables sitting out with injuries were offensive linemen Josh Fryar, Ben Christman and Zen Michalski, receiver Julian Fleming, tight end Mitch Rossi and linebacker Palaie Gaoteote. Running back Marcus Crowley and defensive lineman Tyler Friday have been out long-term. Safety Josh Proctor, who is coming back from a broken leg, participated in the no-tackling phase of the scrimmage…Place-kicker Noah Ruggles has been away from the team, but is expected to return for pre-season practices…The lone noticeable injury yesterday was defensive end Mitchell Melton being helped off after a possible right leg issue.