Leading 3-0 and riding a no-hitter into the fifth inning, the Buckeyes lost that lead and another in the eighth on their way to a 6-5 loss to Maryland.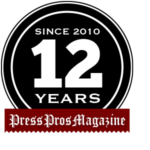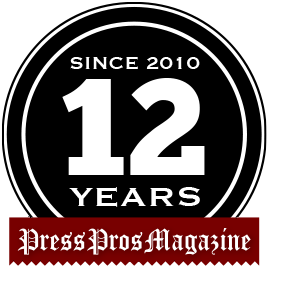 College Park, MD – The 'beat' goes on for this Ohio State Buckeyes team, losing Saturday to Maryland (28-7), 6-5, in the second game of their weekend series with the Terrapins at Bob Smith Field.
Frustrating?  You bet.
They held a 3-0 lead through the fourth inning.  But more, lefthander Isaiah Coupet no-hit Maryland during that span, striking out five, as he appeared to be cruising towards pitching deep into the game, and resting what has become a beleaguered Buckeye bullpen.
Coupet, from the outset, was brilliant, mixing that devastating breaking ball of his with a confident fastball.  Maryland hitters missed when they swung, guessed wrong when they didn't swing, and frankly were at the mercy of the sophomore from Flossmor, Illinois, seeking his third win of the season.
He got immediate support from the batting order, the Buckeyes scoring in the first inning off Maryland starter Ryan Ramsey.  Marcus Ernst led off the game with a single, Zach Dezenzo followed with another base hit, Trey Lipsey sacrificed them to second and third, respectively, and Ernst scored on a ground ball to second by Kade Kern to go ahead 1-0.
Things stayed at 1-0 until the Buckeye fourth, when Brent Todys led off with a single, then they parlayed a sacrifice by Drew Reckart, and infield error, a hit batter, and an RBI single by freshman shortstop Josh McAlister into a 2-run inning to take a 3-0 lead.
But as good as Coupet was for four innings, he apparently lost the mojo he had in the fifth.  Maryland right fielder Troy Schreffler led off with a ringing double to the alley in right center.  Left fielder Bobby Zmarzlak, the Buckeye killer, then lined a long home run to left on the second pitch to cut the lead to 3-2.
Then a walk, a sacrifice bunt, a throwing error on the bunt by catcher Archer Brookman…a ball hit into the hole between first and second that second baseman Drew Reckart played into a single…and back-to-back safety squeezes by Maryland led to the Terps scoring four times in the inning.  The lead was gone, and the Buckeyes trailed 4-3.
"We had a chance to make a couple of plays in that inning,"  said Greg Beals.  "The ground ball in the hole was probably a base hit, but it's a play you have to make if you're going to win big games.
"We had the error on the bunt play….", he paused…."and that led to two unearned runs."
Coupet was done after the fifth, trailing 4-3, as Beals turned to the bullpen and righthander Wyatt Loncar.  Loncar pitched a scoreless 6th, and looked dominant, striking out two in the inning.
In support, the Buckeyes scored a pair of runs to retake the lead in the top of the seventh.  Following a leadoff walk to McAlister, Zach Dezenzo ignited a fastball off Maryland reliever Nick Robinson about 400 feet, just to the left of the batter's eye in center field, giving the Buckeyes a 5-4 lead.
But that lead was short-lived, as well.
Loncar went out for the seventh and promptly served up a fastball in the middle of the plate to catcher Luke Schliger, who hit a majestic shot out to left to tie the game at 5-5.
One out later, he left a slider in harm's way to third baseman Nick Lorusso, who hit it as far as Schliger's to give Maryland a 6-5 lead.
Shell-shocked, perhaps, the Buckeyes went quietly in the eighth and ninth innings at the hands of freshman reliever Nigel Belgrave, who retired the final seven outs of the game, allowing just one hit while striking out two.
Ohio State (11-20, 2-7 in Big Ten) lost it with 5 runs on 8 hits and committed one error.  The Buckeyes left seven men on base.
Maryland won it with 6 runs on 9 hits and committed one error.
Beals was measured in his post-game statements, obviously frustrated to have again suffered at the hands of one costly inning (the fourth) for the second time in less than twenty four hours.
"Coupet was cruising,"  he said, owing to the excellence by his starting pitcher for the first four innings.  "I think the pitch count might have been a factor in the fifth, given that he missed pitching last weekend.  So it was a concern to us."
"I get it (the error in the fifth on the bunt play), and the base hit in the hole that was played into a single,"  he added.  "But I thought we made a lot of plays today.  There's two sides to defense, and overall I thought we played very good defense in our infield.  But, in the critical moment, we didn't make the play.  You're playing a good baseball team, and if you give them extra chances…it's going to be tough."
Adding to the frustration, Dezenzo's home run in the seventh set them up for a fortifying finish – a heroic moment for their captain and his ninth home run of the season.  That, too, was lost.
"Yeah, and I liked where we were at that point,"  added Beals.  "But again, we lose.  There's a lot that we did well today, but obviously we need to do a little bit more."
They get a chance for some resurrection of their own on Easter Sunday, hoping to tap into pride and a good mound performance from a pitcher (at this point) yet to be named.
"This is a very good baseball team we're playing,"  said Beals.  "And again, we've played them to the wall two days in a row.
There's opportunity with a couple of plays on defense, and a couple of pitches,"  he added before concluding.  "And obviously every at bat is an opportunity."