It will be offense versus defense rather than the traditional separate Scarlet & Gray teams. The goal is for players on both sides of the ball to get in as many repetitions as possible going into the opener against Notre Dame.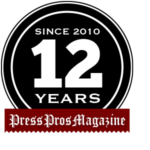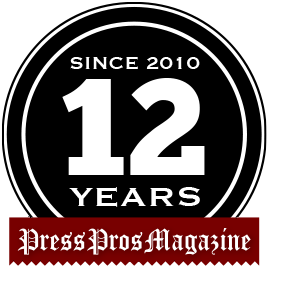 Columbus, OH. – Spectators hoping to see a traditional Scarlet & Gray spring football scrimmage, in which Ohio State's offense opens the playbook and players knock around each other for a couple of hours, will be sadly disappointed and might want to watch on the Big Ten Network.
The scrimmage will begin with a thud, quarterbacks will be off limits to tacklers and Heisman Trophy finalist CJ Stroud might be watching as much as he is playing when the game begins at 12:05 p.m. Saturday at Ohio Stadium.
The thud part means defensive players won't be permitted to take ballcarriers or receivers to the ground at the start. The play will be over when shoulder pads go, well, thud.
Why no full- blown tackling for the entire game?
Head coach Ryan Day pointed out that the Buckeyes' opener is against Notre Dame and all hands – or as many healthy hands as possible – must be ready for a game that will test the team's playoff mettle.
There won't be any player drafts because it will be offense versus defense.
The first, second and third quarters will be 12 to 15 minutes in length, with the clock stopping for incompletions and runners going out of bounds. The fourth quarter will be 10 minutes with a running clock.
Even the parking situation won't be traditional. Parking is free in the west lot across Cannon Drive from the stadium at the northwest end, and also in the east lot, Tuttle Garage, French Field House and other areas.
The west lot next next to the stadium is reserved for the big shots.
Day already knows what Stroud can do. That means backup Kyle McCord, whose lone start in 2021 came against Akron in Game 3, and true freshman Devin Brown will get their fair share of snaps.
The following are bullet points from Day's news conference Thursday morning:
First-year defensive coordinator Jim Knowles isn't going to have the players on his side of the ball stunting, blitzing or attempting to trick or confuse the quarterbacks.
"He's not going to do a whole lot of stuff in this game,'' Day said. "It's going to be about fundamentals and playing hard. We've seen throughout these first 13 practices the multiple looks and confidence and how well these guys play. It will be very, very basic.''
This will be the unveiling for the 13 true freshmen on campus. Defensive back Kye Stokes and defensive lineman Caden Curry already have lost their black helmet stripes.
"You know what you see in practice, and typically early on they get a little nervous the first time out there,'' Day said. "But they settle back into their training. It's rare that all of a sudden you get in the stadium and see things that are totally different. I expect these guys to play with a lot of confidence and enjoy the day.''
If you want to see Stroud, don't dare be late. This will be a tune-up for him.
"CJ won't play the whole game with the (first team),'' Day said. "He'll play for sure. But we'll quickly start to roll those other guys in there as equal as we can to get them as many reps as possible. The more reps they get under their belts the better, especially in the stadium.''
Day said his concerns are a lack of depth on the offensive line and at safety.
The ideal is to have 16 linemen, but the process has been slowed with players sitting out with injuries and three true freshmen not on campus.
The offensive line, Day said, is "six or seven deep.'' He wants to be "eight or nine deep.''
"Last year we had that depth and were able to roll guys,'' he said. "We've really had that for a couple of years. I don't know if we have that this spring.''
As for the safeties, there is no lack for players, but there is a lack of experience. When Day talks about depth, he means players who are ready for game day.
Safety Josh Proctor is rehabilitating from a compound leg fracture suffered in Game 2 last season. He'll probably play during the thud phase, but won't tackle.
Proctor has said that he's "85 percent.''
"Physically, he is getting there,'' Day said. "He's not getting the reps, so he's playing catchup a little bit. He and the coaches will work hard in the next couple of months so he can catch up.''
What does Day like most?
"I've been pleased with the starters in terms of the offensive line and the play there,'' he said. "We still have a little bit of work to do there. I'm pleased with the defensive line and the depth that we have there. Some of the corners who have been competing in practice have been getting better and better. They are doing a great job. I've been really impressed with (linebacker) Tommy Eichenberg. He has been playing fast and decisive.''
Offensive coordinator Kevin Wilson and Day don't expect McCord and Brown to light up the defense.
"Just make the routine plays and run the offense,'' Day said. "They don't have to do anything extraordinary. We're not going to see a lot of crazy blitzes or anything like that. It's not going to be a challenge (for them) schematically. It's going to be a matter of getting the snap, making the right read, delivering the football, handing the ball off, reading the right guy and managing the game.''