A hopeful reset next week for area baseball and softball as the forecast improves…why so many players in baseball are getting hit by pitches…and why the Reds should thankful this Easter for television revenue.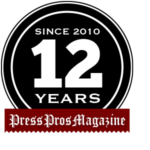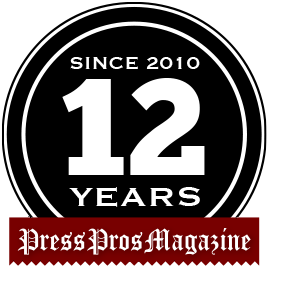 When I was growing up I had an uncle who used to say things like, "Time marches on."
And, "Patience is a virtue. If you don't have it, you have nothing to look forward to."
He was also a baseball fan, and I think of him now when I'm sitting at a high school baseball game…under the stands, in the corner of a dugout, or in my car, anywhere to stay out of the rain.
I thought of him this week when the Reds TV broadcasters where whipping up the opening day hype for excitement and another 90-loss season
And, for the sake of ingenuity, I saw broadcaster Frosty Brown sitting in a portable, pop-up, see-through plastic tent last week while doing the Piqua-Tipp game from Hardman Field, in Piqua.
"Connie got it for me," he smiled, out of the rain and wind, but it looked like he was done in Saran Wrap. "It works pretty well."
Well, whatever it takes if you want to play high school baseball and softball this spring, because  someone said earlier this week: "We've had baseball for three weeks now and played 4 1/2 games."
So in the meantime we're resetting our own schedule for next week when the area high school forecast backs off to just a 25% chance for daily rain…and 60 degree temperatures. Looking for games with higher probability this weekend, we'll have Ohio State-Maryland on Sports Turf, from the east coast, where the forecast is for 72 degrees and, of course, showers on Saturday.
In the meantime…have patience, get your mower blade sharpened, and send a check to the IRS (by Monday). We'll pretend that baseball starts, for real, next week…and keep the Weather Channel handy.
If you're unaware, our own Hal McCoy writes an excellent daily column on his own site (www.halmccoy.com) and took Reds ownership to task this week for comments made by club COO Phil Castellini Thursday, when he said on a WLW interview:
"Be careful what you ask for. Well, where are you going to go? Sell the team to who? That's the other thing: You want to have this debate? What would you do with this team to have it more profitable, make more money, compete more in the current economic system that this game exisst? It would be to pick it up and move it somewhere else."
He spoke in response to the growing dissatisfaction and frustration of Reds fans who are asked to be patient while the Castellinis trade away proven veterans and do their own yearly reset with 'prospects'. These are the same Castellinis that promised "winning baseball" when they purchased the team in 2006, and since then have delivered nothing but a tease.
This is the same ownership group who tries to make you believe that the fun of watching the Reds is watching their young talent develop…and then they trade it away and start over with more young talent.
No, the fun of watching baseball is watching a 'winner'. Baseball is like any other form of retail in that people don't want to pay hard-earned money for a bad product, bad food, or a bad act.
And after teasing fans with Castellanos, Sonny Gray, and Jesse Wiinker last year (along with the resurgence of Joey Votto), all but Votto are gone now, replaced by the new act of Hunter Green, and how hard he can throw for who knows how long. I wish him well.
And don't get too fond of Jonathan India.  When his rookie contract is up, he's gone.
In the meantime Hal penned it perfectly, titling his column: How To Further Alienate Reds Fans!
"How we lookin'?" Marty used to say.
Not good! They're 2-4.
Mets manager Buck Showalter, who used to manage the Yankees ('92-'95), the D'Backs ('98-2000), the Rangers ('03-'06), and the Orioles (2010-'18), was upset this past week over his hitters getting routinely hit in their opening series with the Nationals.
He shouldn't have been surprised, nor should anyone in baseball for the past two decades. If you notice where hitters stand in the batter's box now…their feet are literally on the inside line of the box, six inches away from the plate, and they're bound to get hit. It happens in the big leagues, in college, and in even in high school.
Why?
Because the closer to the plate you stand the more plate you can cover with the bat.  And hitters are taking more liberties than ever before.
Plus, there's no fear of pitchers throwing inside to knock you off the plate anymore because that's been legislated out of baseball for the sake of safety. What a difference from baseball the way it was played in the 70s and 80s.
Back then they said that Cardinals great Bob Gibson would throw at his mother if she stood too close. Then the understood rule of conduct was that the hitter could have the inside half, but the pitcher got the outside half to pitch to in order to get hitters out.
Back in the 70s no one worried about safety, but they did worry about getting hit. Even in college baseball…if you had a couple of hits when you came to bat for the third time you knew that you were going to get knocked back off the plate. And we all did it because they did it in the major leagues.
But when they cracked down on throwing inside, hitters got comfortable, moved closer to the plate so they could reach the outside corner, and pitchers were left with no alternative but to throw the ball right down the middle, and as hard as they could…trying to overpower the bat.
With more velocity comes less control, and because pitchers are throwing harder than ever before (and with more movement) batters get hit.
So if you don't want to get hit stand farther away from home plate.
And remember: the outside edge belongs to the pitcher.