Righthander Kenny Serwa threw a four-hitter for seven innings, and his offense supported with timely hitting and pair of home runs, as Dayton strangled Ohio State 6-0 in a Tuesday loss at Day Air Park.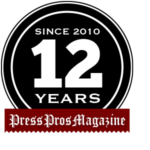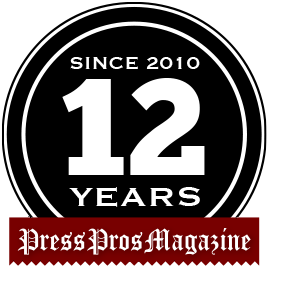 Dayton, OH – To give you an idea of how big the occasion was for University of Dayton baseball, they packed 4,000 people into Day Air Park Tuesday night, the home of the Dayton Dragons;  and, they brought the raucous basketball pep band that usually raises the roof for Flyer basketball games at UD Arena.
What was the occasion?  A mid-week non-conference baseball game between Dayton and Ohio State, David and Goliath, if you will, and one of those challenges for bragging rights that the Buckeyes have seen all too often this year from the likes of Cincinnati, Toledo, Youngstown State, and Wright State.
And in a Mardi Gras atmosphere, Dayton more than just presented that challenge by shutting out the Buckeyes 6-0 on just 5 hits, completely flummoxing their offense with the offerings of right-hand starter, and graduate student, Kenny Serwa.
Who?
Kenny Serwa, who more than introduced himself, making his eighth start of the season while trying to improve upon a 2-4 record and a 5.90 earned run average.
Pitching the first seven innings, he struck out 11, walked one, allowed just four harmless hits…and was threatened but one time, in his final inning of work when he stranded runners at second and third with a strikeout of Archer Brookman and a weak ground ball by Mitchell Okuley to first base for the final out of the inning.
"He (Serwa) did a good job,"  said Greg Beals, post-game.  "He mixed his pitches well, and he got us out of our game plan.  We should have done a better job of sticking to our plan…better than we did.  But you have to give him some credit because he was hitting with all his stuff."
Coming off a 20-hit performance last Friday against Michigan State;  and a rousing 8-7 comeback win in the second game of Saturday's doubleheader, Ohio State's offense was rendered helpless by Serwa's ability to outguess the Buckeye hitters.  When they were looking fastball he threw a sharp-breaking curve for strikes.  And when they leaned out over the plate looking for the hook, he gave them the express…about 92 miles per hour (his best fastball on the scoreboard radar).
How effective was he?  Marcus Ernst struck out three times while going hitless in four at bats.
Freshman Trey Lipsey, who had elevated his average to .334 after the weekend series with Michigan State, was hitless in three official at bats and a strikeout victim twice.
Zach Dezenzo fanned three times, Archer Brookman twice, Brent Todys twice, and Kade Kern once.
And all the time this was happening the Flyer band was cooking behind third base, the beer was flowing, and the ballpark got louder, and louder, and louder.
"It was an unbelievable crowd, and we simply didn't match the intensity of the moment,"  added Beals.  "There were almost 4,000 fans here, a great Dayton crowd…they did a fabulous job of putting on a show tonight and their team responded.  Ours didn't!"
The lone bright spot for Ohio State was the performance of freshman righthander Jacob Gehring, who matched Serwa pitch for pitch through five innings, holding Dayton hitless through the first 4.1 innings, striking out 3 and walking 1.  Spotting a running fastball and a sharp breaking ball of his own, he was fully in command until Flyer shortstop Keagan Calero touched him for a solo home run in the fifth, a line drive that exited over the left field wall.
"I just missed with a fastball,"  said Gehring, an engaging personality who's coming back from an arm injury that sidelined him all of last year with Tommy John surgery.
While his performance was squandered for lack of offensive support, it portends good things for the immediate future of the pitching staff as Beals continues to assess competitive starting candidates for Friday, Saturday, and Sunday.
"He gave us a quality start,"  said Beals of his freshman from Canfield, Ohio.  "He's coming off an injury and now you're starting to see him build some strength and gain some momentum.  He was highly recruited, a guy with a lot of promise, and it's good to see him healthy and gaining."
"I just focused on trusting my stuff and attacking the strike zone…just trusted my defense behind me," said Gehring, who's gaining some attention after a pair of consecutive impressive outings (Youngstown State and Dayton).  "I'm blessed to come out here and get this opportunity, to pitch in front of 4,000 people, and wear the scarlet and gray.  I just want to keep it going and help turn things around.  I know these guys can do it."
UD added to that 1-0 lead in the sixth, scoring twice off the combined efforts of relievers Tim Baird and Nate Karaffa;  and three times in the ninth off Aaron Funk, highlighted by a booming home run by Dayton centerfielder Jose Martinez.
Dayton won it with 6 runs on 6 hits, while committing one error.
Ohio State lost it with no runs on 4 hits, likewise committing one error.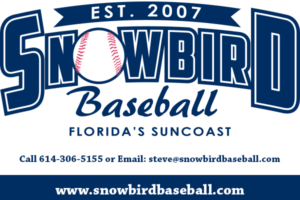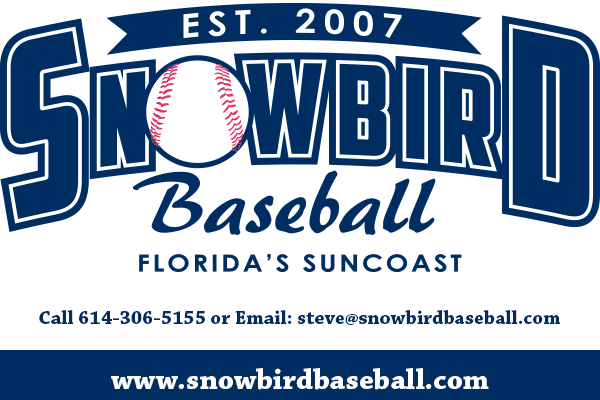 Serwa was the winning pitcher, improving his season's mark to 3-4, while Gehring took the loss and now stands 0-1, but with a 1.80 earned run average in four appearances, two starts, and ten innings pitched.
Another challenge now awaits as the Buckeyes prepare to bus Thursday to College Park for a three-game weekend series with the Maryland Terrapins, currently standing third in the Big Ten with a 25-7 overall record.  Impressively, the Terps also rank second in the league with a team batting average of .293.
"It's an opportunity,"  said Beals, frankly.  "It's an opportunity for us to take on a team at the top of our conference, and get ourselves back in the fold and put a dent in the standings.
"It's a good ballclub and it's going to be tough, but all that means is it's a great opportunity."