The safety earned a starting role in 2021 after backing Jordan Fuller for two years, but suffered a compound leg fracture against Oregon in Game 2 and was lost for the season.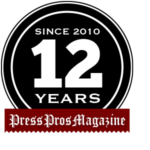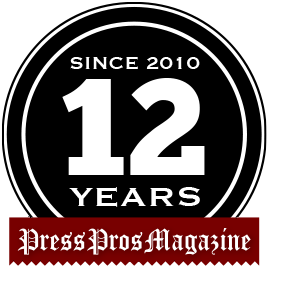 Columbus, OH – Josh Proctor thought his time to be a factor on the football field had arrived when he won the starting free safety spot on Ohio State's defense last season.
He was a four-star recruit – the No. 7 safety in the land according to Rivals.Com coming out of Owasso, Oklahoma – but he had to wait his turn in backing up Jordan Fuller in 2018 and 2019.
In 2020, he played in seven games and started three after Marcus Hooker proved to be woefully inconsistent as an open-field tackler.
Last season, Proctor was really good in an opening win at Minnesota with seven tackles.
And then everything was taken away from him just like that.
Against Oregon the following week, there was a pileup at the goal line. Proctor was the only player who didn't get up. He had a compound leg fracture.
"The bone actually came out of the leg,'' Proctor said last Friday. "I got rode up under the pile. I don't like talking about it. It was a pretty serious injury. Not too many people know about (the extent of the injury). I got up and couldn't move my leg. I saw the bone. That's when I just dropped to the ground.''
The rest of the season was pure torture for him.
Proctor didn't say it, but the Buckeyes had no one who could impact a ballgame from the center field position like him.
Bryson Shaw started 12 games at free safety, but he blew his share of coverages and tackles. He was pariah with social media trolls and often charbroiled by the news media. He has entered the transfer portal.
Proctor said that he's 1 ½ months ahead with his rehabilitation and at "85 percent'' capability. He has been held out of contact drills.
"I'm just trying to get my feet back underneath me,'' he said. "This is actually my first full week being able to do team reps. Getting back out there is kind of shaky. My heart is pumping a little bit (because he's behind in conditioning).''
It has helped Proctor's psyche that first-year defensive coordinator Jim Knowles has said that he's vital to a new defense that will be driven by the safeties.
It doesn't matter to him what position he plays in the secondary.
"I just want to be on the field,'' he said.
He later said, "I'm athletic. I'm a runner. I'm sideline to sideline.''
There has been much speculation in the media just how the safeties will line up.
Knowles calls the free safety "the adjuster'' and the strong safety "the bandit.''
But first things first, and that is for Proctor to be ready for full contact.
There is a short story written by Alan Sillitoe titled "The Loneliness of the Long-Distance Runner," but there is no one lonelier than the injured athlete.
Yes, you are in meetings and in film study. But when teammates are practicing, you are watching.
"When you deal with injuries like that, it's easy to get down in a hole, get down on yourself, especially when you don't have support,'' Proctor said. "These guys have helped a lot.''
Proctor said the athletic training staff has been with him every day through this process.
"I think it's confidence, believing in your body and telling yourself you are able to do what you want to do eventually,'' he said. "It's a long road back. It's easy to get yourself down in a hole. I'm completely confident. I'm taking it day by day, step by step.''
When he does return full tilt, Proctor said that he will play "like there's nothing to lose.''
"Last year, I felt like it was my time. . . injuries,'' he said. "It feels like I'm a ticking time bomb waiting to get out there.''
Knowles has made an impression on Proctor. He was hired away from Oklahoma State with the lure of coaching a team that expects to contend for a Big Ten championship and national championship every season. He's also being paid $1.9 million per season.
What does Proctor see in him?
"Patience. Detail,'' he said. "He knows the ins and outs of the game. He just knows how to put things into terms and break things down.''
Bullet-turned-safety Ronnie Hickman was asked about who is playing where and chose not to answer. The public and media will have to wait until the spring game Saturday at Ohio Stadium to find out more.
Head coach Ryan Day is expected to unveil the format for the game during a news conference on Thursday.
"I can't answer those questions, it's only spring ball right now," Hickman said. "I see what you're trying to get at, but I can't answer that right now. The safeties are kind of interchangeable as far as the bandit and adjuster. We do kind of a lot of similar things.''
So, who better to talk about the newfangled defense than Tanner McAlister? He played under Knowles at Oklahoma State and transferred to Ohio State.
"It hasn't been too big of an adjustment for them,'' McAlister said of the secondary. "When you get into the spring, you want to see what guys can do. Coach Knowles is doing that.''
Teammates have been taking McAlister aside and asking about the nuances of the defense.
He thinks players are picking up things.
"(Knowles) has put in almost the whole playbook in the spring,'' McAlister said. "You don't see guys lost out there. They know what they are doing.''
It sure sounds as though Hickman has the edge at free safety.
"Rocket is a pretty versatile safety. He can run and cover,'' McAlister said. "That's why Coach Knowles puts him in that middle position. It's similar to what he did at Bullet, only he's in the middle (of the field).''