Alyssa Shope has battled through a litany of physical ailments to become the premier distance runner in Ohio and earn a track/cross country scholarship to Indiana University.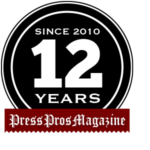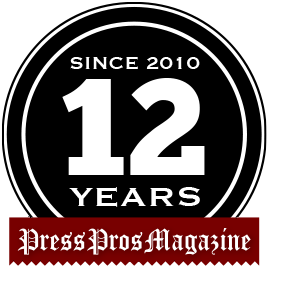 Gahanna, OH – Alyssa Shope made it look incredibly easy while winning the Division I state championship in the 3,200 meters last June, topping the field by nearly 13 seconds. The same held true in November when she added a state cross country title to her resume.
But in reality, the Gahanna Lincoln senior has dodged more than her share of potholes on the road to becoming the pre-eminent distance runner in Ohio.
"On the outside, most people probably don't realize how profoundly Alyssa has been plagued by health issues throughout her career here," Lions distance coach Ryan Beck said. "What she's been able to achieve the past two seasons is just a testament to her mental toughness and competitive nature. Alyssa's response to training is just off the charts."
The third of five ultra-competitive girls in her family, Shope hit the ground running, so to speak, in the sixth grade. Her two older sisters had run cross country, so she followed their lead. It wasn't long before she was training with the top middle school boys.
It was also the same year that Shope was diagnosed with celiac disease, a chronic digestive and immune disorder attacking the small intestine and triggered by eating foods containing gluten. Symptoms include diarrhea, bloating, gas, anemia and growth plate issues.
Subsequently, she went on to suffer from irritable bowel syndrome, a long-term disorder affecting the large intestine, causing an overly sensitive colon and immune system.
Shope is forbidden from eating any long chain carbohydrates (also referred to as multiple sugars) such as potatoes, rice, noodles, bread, cereal, nuts and dried fruits because they contain molecules that need to be broken down in the digestive system.
"I was placed on a very restrictive diet because by stomach is so sensitive," Shope said. "I also had a reflex that caused me to pass out. All these things definitely set me back, but I wasn't about to let them stop me. It only made me work that much harder and become more disciplined."
Aided by a growing commitment to running, Shope had a modicum of success during her first two high school seasons, but was unable to advance past the regionals in either sport.
After the 2020 track season was cancelled due to the COVID-19 pandemic, Shope would reach a watershed moment in her career. Just before her junior cross country season, Shope experienced agonizing pain in her left hip and pelvis caused by apophysitis, an overuse injury typically occurring around the growth plates of adolescents. This possibly was related to her digestive issues.
"I was crushed when the doctors told me I couldn't run for eight weeks," she said. "So, I immersed myself in rehab, physical therapy and cross training. During that time, I got reflective about how much running meant to me and I began to incorporate my faith into everything I did. I became so much less selfish and made things about serving Jesus and everyone around me. I became a much, much mentally stronger person. I'm a firm believer that everything happens for a reason and this injury brought me to the realization that running was a gift and something I was meant to do."
Shope returned for the postseason, winning the Ohio Capital Conference Ohio Division, Central District and regional titles before placing fifth in the state meet in a career-best time of 18 minutes, 10.1 seconds – roughly a minute-and-half faster than she ran as a sophomore.
"That just blew my mind, considering how little training I was able to do," she said. "It made me wonder how much faster I was capable of running."
Her run of success continued through the 2021 track season as she cake-walked to the state 3,200 title in 10:32.42. It was the 11th fastest time in Ohio prep history, just behind former teammate Claire Steigerwald, who clocked 10:29.85 in 2018.
"I definitely thought I had a good chance at it coming in," Shope said. "After my cross country finish, I had complete confidence in myself and the work I had done to get there. Even so, it was surreal coming across that line in first. I was ecstatic. It was a day that I will never forget."
When Shope captured the cross country title in 17:32.1 five months later, she again was overwhelmed.
"The feeling was different because there are so many more competitors in that race," she said. "Ever since I was in junior high, I had visualized over and over again coming across that line first. Coming down the home stretch, I somehow found it in me to start sprinting and the video shows that I was smiling so hard the whole way. That feeling was so special."
When Shope captured the cross country title in 17:32.1 five months later, she again was overwhelmed.
"It wasn't a big deal but I didn't want to push things, so I just focused on my training," she said.
Understandably, Shope has lofty expectations for her final season in blue and gold.
"Obviously, first and foremost I want to defend my 3,200 title," she said. "Also, I want to break (Steigerwald's) school record, and lower my own 1,600 school record (4:56.1). Ultimately, I'd like to win a double title at the state, but a lot of that depends on the weather conditions that day. That's why I scratched from the 1,600 at state last year. History shows that it's very difficult for distance runners to double at state, at least at full strength, if it's hot and humid. Also, I'm hoping to compete in the Adidas national meet in Raleigh (N.C.)."
Beck has no doubts that Shope can achieve her goals and cement her legacy as one of the all-time great distance runners in central Ohio.
"When she got back from her health issues last season, I began to realize what she was capable of in training," he said. "She achieved what she did on what I would call very cautious training," he said. "She's on the same timeline this spring as she was last year, but depending on her response to training we can tweak that. We've never truly explored any speed stuff with her at all, but we'd like to see what she can do to maybe help our 4×800 relay get to state. I've seen her run some pretty impressive splits."
Shope is expected to provide major punch for a Gahanna team that has placed first, second or third in the state each year since 2014. As usual, the well-balanced Lions are loaded in the relays, sprints and hurdles and with Shope's potential points, could contend for a team title on June 3 and 4 at Ohio State's Jesse Owens Memorial Stadium. Gahanna previously took home the gold trophy in 2015 and 2018.
"Alyssa is such a neat kid, I wish I had more of her around," said 34th-year Gahanna head coach Roger Whittaker. "From her freshman to senior year, she's grown as much as any kid I've ever coached, most notably in her confidence and maturity. She has terrific body control and pace and fully understands what she's capable of. All of the things she's been through health-wise seem to have only made her stronger."
After making official visits to Notre Dame, Michigan State and Penn State, Shope committed to and ultimately signed to run at Indiana, which has a stellar reputation of recruiting central Ohio's top talent. An honor student, she plans to major in human biology for pre-med.
"It was my last visit, and I was absolutely blown away with the campus, the coaches, the academics … everything," Shope said. "Every box was checked off my list. One of the more important concerns, since I have to live on campus my first two years, was my food options. The coaching staff will assign someone to manage my diet year-round, so that really put my mind at ease."