It was frustrating for the fact of mistakes and missed opportunities, and uncomfortable to watch.  And yet, Piqua lost a big lead early, then found a way to pull victory from the jaws of defeat in a 12-9 win over Tipp.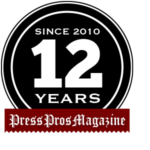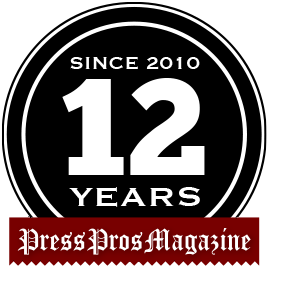 Piqua, OH – Like so many other cold April evenings from years past, the wind blew through the tree tops above Hardman Field Friday as one of Piqua's annual rites of spring, and passage, took place below.
The Piqua Indians were playing baseball, hosting Tipp City, and one could almost hear it as the breeze whispered the names of local legends past – Hardman, Hinsch, Reed, Lyman, and others who contributed to the legacy of Indians baseball during the legendary tenure of former coach Jim Hardman.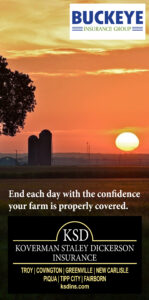 And the legends would have been smiling as Piqua jumped on Tipp starter Max Dunaway for six runs in the first two innings…after Dunaway had been staked to a 2-0 lead in the top of the first on doubles by Preston Zumwalt and Matt Salmon.
Piqua came right back, scoring three times in each of the first two innings on big hits from the top of their order – Zane Pratt, Brady Ouhl, Mickey Anderson;  and like contributions from the bottom of the order, as well – Payton Offenbacher and Mason Davis.
They staked starting pitcher Brayden Offenbacher to a comfortable lead after he had struggled in the first – struggled to throw strikes, and when he did throw the ball over the plate those pitches were hammered into the deepest part of Hardman Field by Zumwalt and Salmon.
From there the game took on more twists than there's time to write about, or even read.
Tipp, in losing that first inning lead, helped Piqua's cause by committing errors on routine plays that hand-fed the Piqua rally, as Dunaway had his own issues throwing strikes.
And, the Indians stole four bases in as many attempts, making any walk or base hit an automatic double as Dunaway and catcher D.J. Martin were helpless to stop them.
But like his counterpart, Brayden Offenbacher couldn't withstand the prosperity of a four-run lead, and little by little Tipp chipped away, scoring two in the third, and three in the fourth to take a 7-6 lead and chase Offenbacher in favor of freshman reliever Hunter Steinke.
In their half of the fourth Piqua scored off Dunaway to tie it 7-7,  and that signaled the end of his night…Matt Salmon coming on to take over on the mound, and more importantly, throw strikes!
For a time it looked like the Red Devils' senior, and thumper in the middle of the batting order, would be the anchor they needed.  And in support, the Red Devils scored twice off Steinke in the fifth to go up 9-7.
After Piqua went quietly in their half of the fifth it looked even better for the Red Devils.
But the routine plays and playing efficient baseball have been an issue for Tipp over the past couple of years, and in the bottom of the sixth Piqua, with Pratt, Ouhl, and Offenbacher, ignited another rally, this time one of five runs, on four hits, to retake the lead, 12-9.
Left fielder Mickey Anderson, who had come on in the sixth in relief of Steinke, pitched a perfect top of the seventh to retire the side in order…and 2 hours and 27 minutes after it started the Indians (2-3) walked off with their second win of the season.  Tipp,with the loss, fell to 2-3.
When Jim Hardman coached at Piqua he spent his summers on that very diamond teaching what was then called 'baseball school'.  It was free of charge and open to any kid who wanted to participate…where they could spend countless hours learning the mechanics and the nuances of the game – hitting, fielding, throwing, which base to throw to, and when.  By the end of summer every conceivable baseball situation had been covered, and repeated until it became instinct.  Hardman, of course, was wise in this manner because he was grooming his future varsity baseball teams years in advance.  Kids learned the game his way and didn't argue.  After all, who could argue with a man who'd won 500 games and one Miami Valley League title after another?
That's gone now, that kind of rudimentary training on a daily basis, replaced by summer travel baseball where you log a lot of miles and play a lot of games but you never learn how to play baseball.  Back then you learned that when you got an early lead you focused on throwing strikes, execution of pitches, pitching to contact, and allow your defense to make plays behind you.
Defensively, you perfected your hand-eye coordination with thousands of repetitions so ground balls became a routine out and not a routine adventure.
When adversity came, as it does with all sports, you relied on your mechanics and ability to take advantage of sure outs and gift-wrapped opportunities to score runs.
None of that was in evidence on Friday, and afterwards Piqua coach Brad Lavy spoke on the fact that modern baseball is lacking in the individual skill and instinct of how to play the game – of how to withstand prosperity as well as adversity.
"Without a doubt,"  he said.  "And we preach it all the time, especially starting the season, and how to deal with adversity.  Because when it comes to baseball, you deal with adversity by minimizing your mistakes."
A point that was undeniable with both teams Friday…as Tipp had its issues with those early physical errors;  and Piqua had its own issues with the mental realities of the game – failing to cover home plate on a wild pitch and allowing runners to score from both third and second base.
"What we do, and it happens with other teams and kids this age, is that once the wheels start to wobble they just go ahead and come on off,"  said Lavy.  "You have to manage your mistakes.  There are times when you tip your cap to an opponent and say, 'You got that one, but we've got another pitch for you, ready to go.'  But that takes confidence, and you don't become confident until you master the basics, until you start to win a few games – when you have some success, even when the chips are down."
Lavy grew up in Piqua baseball, and remembers those days of success, of expectation, and those players that always seemed to deliver when the wheels began to wobble.
"You need a leader,"  he says.  "And I can look back to when I played and there was always a couple of guys, even if they didn't say anything…you could look at one of those guys and the way he played and say to yourself, 'I forgot we have him.  We're going to be alright.'  You could be down, but you knew you could bounce right back out of it."
And where learning the game is concerned, Lavy acknowledges that there's no substitute for repetition, and drill in place of all those miles and games for the sake of games.  He admits there's an earnest need for taking the time to master the tools of baseball – hitting, hitting with power, running, catching the ball, and throwing with power and accuracy.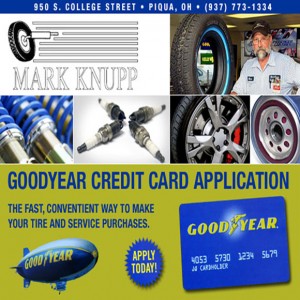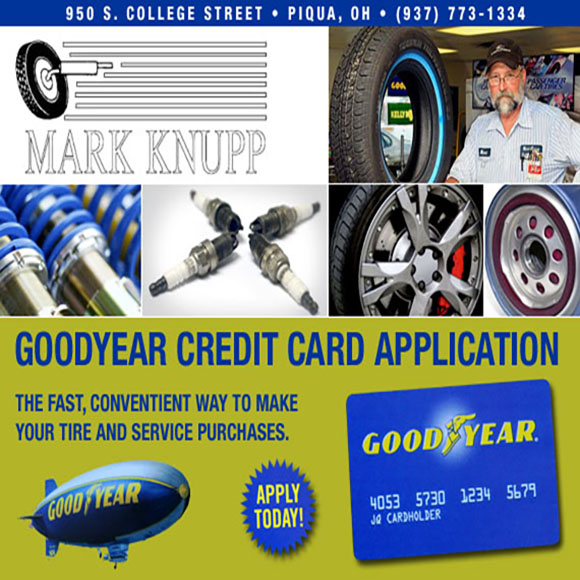 "Our issue isn't talent,"  he concedes.  "It's all the things that we had to overcome tonight.  Our middle reliever was a freshman, he's got a ton of talent, but he's got to learn from the lessons we're talking about.  And looking back, I don't know how much success any of these players have had in their career, baseball-wise.  But you have to learn how to win.
"You have to have some talent, and from a team standpoint you have to be willing to sacrifice.  Like Evan Hensler tonight…our #2 hitter had three sacrifice bunts that led to RBIs from our #3, #4, and #5 hitters.  Those kind of individual things have to be highlighted, and appreciated to be successful in baseball. That's what we're trying to do.  We're not always successful at it, but it's part of learning how to play this game."
Jim Hardman had it down, alright, but he didn't have the obstacles and the competition for kids' time and attention that coaches have today.  Baseball was EVERYTHING back then.  No time to eat, or sleep, or even take a bath.
Baseball school started at 10 am, you learned, and you built upon what you learned every day.
Now, baseball's just an option.
And how do you learn…when there's so many options?