The offense got well all at once, Trey Lipsey couldn't be kept off base and three others had three hits each in a series-opening win over Michigan State.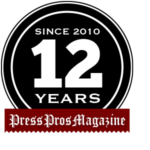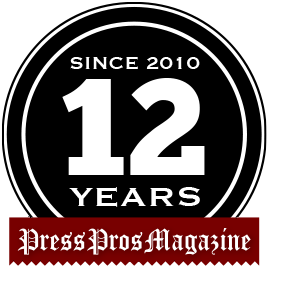 Columbus, OH – Ohio State handed out miniature souvenir baseball bats to spectators as they walked through the gates Saturday.
And, seriously, no pun intended, it was a big hit with the kids.
But it would have been better that the giveaway was a free pair of long johns with fitting rooms to put them on and use immediately.
Baby, it was that cold outside.
How cold?
The thermometer read 40 degrees at game-time, but the hard winds that came off nearby Route 315 made it feel like a wind tunnel. It felt like 30.
It didn't matter to the Buckeyes. Nor did it matter that the game started at 5:15 p.m., 2 hours and 10 minutes after the scheduled time because of rain and snow flurries.
Ohio State scored seven runs in the second inning and five in the sixth on the way to a resounding 13-5 victory over Michigan State at Bill Davis Stadium.
Fourteen hits came from three players. True freshman left fielder Trey Lipsey went 5-for-5, including a triple and double, and drove in four runs. Senior first baseman Zach Dezenzo, shortstop Marcus Ernst and center fielder Kade Kern each went 3-for-5.
"I really liked how our ballclub strung things together today,'' coach Greg Beals said. "They didn't do too much – a bunch of hard-hit line drive base hits. No fly balls, no big home runs or anything like that. Just high quality at bat after at bat. To put 20 hits together is an impressive offensive performance. The feeling that we get off 20 hits. Can we maintain that? Can that be something that propels us moving forward?''
Lipsey, who really is just 19 years old, has not had a down stretch all season. He said the team's approach was elementary.
"Really, it was just doing the job,'' he said. "We had runners on base and just moved them over. Yesterday at practice we had a little thing where we were just trying to move the runner, a little hit-and-run, get the job done. We executed it today. We were ready to go from the get-go. Everyone on the team saw the pitcher's ball pretty well. Hopefully, this is the start of something.''
There was a game within a game for Lipsey. He's from Southfield, Michigan, and grew up watching Michigan State and Michigan athletics.
He wanted to let the Spartans know that he was one player who got away.
"I talked to them, but they never offered me,'' Lipsey said. "It was a little personal. I started to come out and play my game.''
Before the game, Ohio State honored the late Zach Farmer, a pitcher from PIketon, Ohio, who died of acute myeloid leukemia in 2014 following his freshman season.
Farmer was on his way toward being a really good one. He was 6-4 with a 3.28 earned run average.
Most of all, he was a good team man and an inspiration to teammates for carrying on his battle with determination and dignity.
His father, Larry Farmer, threw out the first pitch.
None of these Buckeyes knew Farmer, but, man, it certainly seemed as though they played for him.
As much as Tuesday's come-from-behind win over Youngstown State was a booster shot for this team, whacking around the Spartans (12-14, 1-4) was one fist pump after another.
Ohio State (10-16, 1-4) was predicted to finish fifth in the Big Ten, but this was the first conference win after a loss at Purdue and a three-game sweep last weekend against Nebraska.
"The first one under our belts is huge,'' Dezenzo said. "It's still very early in the Big Ten season and there is a lot of room for growth and to finish strong.''
What the Buckeyes did in the second inning was a thing of beauty in that they took pitches and went with the pitch.
Freshman Blayne Robinson led off with a walk, Colton Bauer dumped an opposite-field single to right and Tyler Pettorini reached on a bunt up the third base line to load the bases.
Robinson scored on a wild pitch, Archer Brookman brought in a run with a sacrifice fly to right-center that right fielder Jack Frank gloved on the warning track and Mitchell Okuley had a run-scoring single to right.
Ohio State was just, uh, warming up.
Ernst had a run-scoring single and Dezenzo a single to left before Lipsey tripled home both with a shot off the first base bag and into the right field corner.
Kern made it 7-0 with a single to right-center.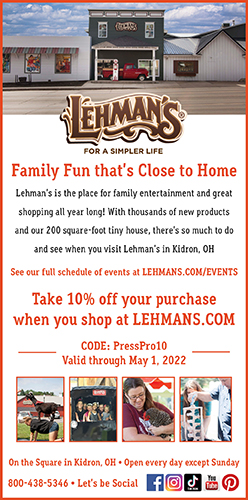 There was some drama in the middle innings when starter Nate Haberthier lost it after retiring the first 10 batters in order, including five by strikeout.
Michigan State scored a run in the fourth without getting the ball out of the infield.
In the fifth, Haberthier hit the lead-off man with a pitch and gave up a single. Then he hadd consecutive strikeouts to seemingly get back into rhythm.
But he walked Trent Farquhar, gave up a two-run single to Mitch Jebb and walked Frank to end his day.
Reliever Jake Johnson got Christian Williams on a fly to right.
It was still 7-3, but anyone who has watched the Buckeyes realized that might not be enough runs.
Enter Lipsey – again.
In the sixth, he drove in two runs with a double into the left field corner.
How could he play like that in December-type weather?
"I didn't let the weather affect me,'' Lipsey said. "I was wearing a ski mask the whole game. We have a heater in here. I kept my batting glove (on my glove hand). I was doing everything that I could do. We were ready to go from the get-go. Everyone on the team saw the pitcher's ball pretty well. Hopefully, this is the start of something.''
Kern had a run-scoring single to center, Bauer a single to left-center and Brookman a single to right to make it 12-3.
Dezenzo said the Buckeyes could see that starter Harrison Cook was fighting to make even ndecent pitches.
"We knew the starting pitcher was kind of struggling with his command and wasn't spotting his pitches well,'' he said. "Our approach was (to go) after pitches at the heart of the plate. We were in a good position to hit.''
Getting decent weather in the spring to play baseball in the Midwest is usually a crapshoot, but Ohio State has been playing in rain, wind and cold since the second weekend at Texas State. They had one game wiped out by weather at West Virginia and two at Purdue.
"We were all ready to go once the bell rung,'' Dezenzo said. "We've been waiting around a couple of times for games to start this year. Beals had our mindset that it was time to go.''
Beals would pop his head into the clubhouse to give the players updates about the starting time. He told them to keep from getting stagnant.
"One thing that helped us is we had a rain delay Tuesday night,'' he said. "The guys had to experience that. Each time I went in there (to talk to the team), I said, 'Stay ready. Stay ready. Go get swings in if you need to.'''