Tied 1-1 going into the seventh, a pair of pitchers…Sidney's Mitchell Davis and Stebbins' Kayden Cross battled for bragging rights in a chilling Thursday Miami Valley League showdown.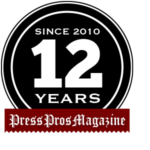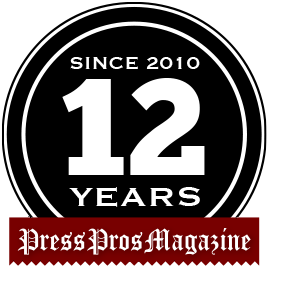 Sidney, OH – It was hardly the setting you'd expect for a pitcher's duel…especially in a high school baseball game.
Thursday afternoon provided the usual Miami Valley spring backdrop – 40 degree chill factor, 15 mile per hour winds, and when a cloud went over there were a few hard pellets of rain.
But none of that deterred Sidney's Mitchell Davis and Stebbins' righthander Kayden Cross, who battled for five innings in a classic first-to-blink showdown Thursday before Sidney finally won 2-1 in the bottom of the seventh inning on an RBI single by third baseman Jack Davidson.
After an afternoon of missed opportunities – and two-out strikeouts with runners in scoring position – Davidson finally poked one off the end of the bat, not hard, but where there wasn't someone in to catch it, driving in teammate Gavin Roberts with the winning run.
You might say the expectations weren't that high, beforehand.
It was just Stebbins' second game of the season, the Indians having lost their only other game last week, 10-0, in a run rule decision to Vandalia Butler.
And Sidney (3-1), had a couple of wins over Piqua, but had yet to face what most believe to be the class of the conference in Troy, Tipp, and Butler.  Yet, coach Tom Goffena says the 'Jackets are talented, and athletic.
"We have some athletes,"  he said prior to Thursday.  "And a few good baseball players,"  he added.
And one of those was tall righthander Mitchell Davis, who throws hard and wears crazy looking socks that look like they came from a Hawaiian thrift store.
"When he gets ahead and throws strikes he's tough,"  said Goffena.  Davis made his coach look prophetic.
He did throw strikes for the most part, striking out four and allowing five hits, before his pitch count got fat and Goffena got him out of the game after the fifth inning.
Stebbins coach Mike Weiler countered with Kayden Cross, another righthander, who was just as stout and intent on erasing the memory and stink of that 10-0 loss to Butler.
Sidney scored in the bottom of the second on a walk to centerfielder EJ Davis, a balk by Cross, and error on Davis attempting a pickoff, and a run-scoring double inside the third base bag by right fielder Parker Stewart.  1-0…Sidney!
It stayed that way until the Stebbins' fourth when catcher Jake Downey doubled to lead off, then scored on a double by Cross to tie the game at 1-1.  It could have been worse.  With no outs, Davis gave up a bunt single, then a walk to load the bases before bearing down and retiring the side on a strikeout, a fielder's choice, and another strikeout.
The game stayed tied through the fifth, Cross bearing down to eventually strike out ten Sidney hitters, including catcher Donavin Johnson three times…and Davis twice with runners in scoring position for the final out of the inning.  Cross would end up pitching through the sixth, giving up six hits, and that lone run in the second.
Goffena replaced Davis with left-handed first baseman Carson Taylor in the sixth, who came on throwing strikes, a prerequisite for a relief pitcher, and Taylor promptly struck out five of the six outs he would record in the game's final two innings.  What remained to be seen was…could Sidney overcome its own strikeout jinx to get someone on base, in scoring position…and could someone come up with a two-out hit?
Once again Sidney got runners on in the bottom of the seventh.  With one out Gavin Roberts poked a single into left field off Stebbins reliever Kane Howell.  Carson Taylor followed with a walk to put runners on first and second, and then third baseman Aiden Booth popped out to third base in foul territory for the second out.
It brought up Jack Davidson, who had had his own moments making contact earlier in the game against Cross.  But with two outs and down a strike this time poked the ball off the end of the bat and into right center.  Davidson stormed around third base to score, and Sidney walked off a 2-1 winner.
The 'Jackets had two runs on just six hits, and committed two errors in winning.
Stebbins had 1 run on six hits and and had three errors in losing.
Carson Taylor was the winning pitcher, while Kane Howell was the tough-luck loser.
The irony is…it was great performance by Davis and Cross on a miserable high school baseball day.  But owing to the competitive nature of both, they didn't seem to mind.  You wait all year to play.
"We have some athletes,"  said Tom Goffena.  "And a few good baseball players."
What's a little wind and 40 degrees?