A sixth straight loss was three outs away until pinch-hitter Drew Reckart walked leading off and Bauer followed with a 434-foot shot to left to beat Youngstown in a Tuesday marathon.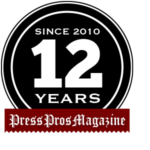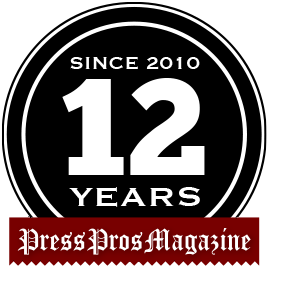 Columbus, OH – By the time Colton Bauer touched home plate and received a royal pounding on the back and backside from teammates in celebration, there might have been 100 spectators remaining inside Bill Davis Stadium.
It didn't matter a bit to anyone wearing a scarlet and gray uniform.
The sound of the Black Keys' song "Ohio'' was blasting from the public address system, but Ohio State players weren't hearing a single note.
That's because the Buckeyes were busy getting hysterical and screaming after Bauer's 434-foot two-run bazooka shot of a walk-off home run gave them a 5-4 victory in 10 innings over Youngstown State on Tuesday night.
This was not just a mid-week game, but a tourniquet for an Ohio State (9-16) team that had been hemorrhaging in having lost five straight games and eight of 10.
The victory certainly won't hang in the Wexner Art Center, but the Buckeyes aren't giving it back.
"I told (teammates) that I had never felt that feeling before,'' said Bauer, whose previous walk-off was a single when he was 10 or 11 years old. "For sure, we just needed one. We didn't even know if we were going to play this game. There was an hour delay. The coaches just said, 'Stick with us, stick with us.' We stayed with them, and this happened. We got one. We needed one.''
Ohio State blew a 3-1 lead in the ninth when the Penguins' brother act of Braeden O'Shaughnessy and Padraig O'Shaughnessy hit back-to-back run-scoring singles to tie it.
The Buckeyes countered nicely by getting Mitchell Okuley on second via a lead-off double in the bottom of the inning. But three straight batters couldn't get him even 90 feet closer to home.
But there was more pain.
Youngstown State, which had been 2-16 in this series and hadn't won since 1996, took a 4-3 lead in the 10th on a run-scoring triple into the right field corner by Seth Lucero.
What was the talk in the dugout?
"Just stay with it. We can't get down,'' Bauer said. "We just said, 'Pass it to the next person.'''
Coach Greg Beals was ecstatic. This might be the worst stretch of his career. The misery has included a seven-game losing streak and three losses on walk-offs.
"Whatever it takes,'' he said. "As soon as he hit it, I knew it (was gone). We needed that. We needed that bad. Just so they have that feeling right there. We haven't had that feeling very often. The win is great. The win is what creates that feeling. But that feeling is what they need to get going and have those positive vibes with the idea that they can.''
Catcher Brent Todys handed the souvenir baseball to Bauer.
Then he took off his cap and displayed a shaved head. He and several teammates did it to change the team's luck.
For a while it seemed the Buckeyes' luck would never change.
Pinch-hitter Drew Reckart led off the 10th with a walk. Beals praised him for his patience.
"Credit to Reckart for knowing that we needed two runs to win,'' Beals said. "That was a good at bat.''
Nathan Ball got behind 3-and-1 in the count on Bauer and needed to throw a strike with no one out and a runner on first.
The next pitch he threw landed on the grass next to a football practice field.
"He threw me one off-speed (pitch), a 0-and-1 slider that I took,'' Bauer said. "I just didn't think he had confidence in that pitch, so I was sitting dead red fastball. It was 3-and-1, a hitter's count. He threw it right down the middle, and I was ready for it.''
Beals was paying close attention to the team's pulse after Youngstown State took the lead.
"You are sitting there thinking, we gave up the lead and they take the lead in the top of the 10th,'' he said. "It would have been very easy to say, here we go. But our guys kept fighting.''
Other than the home run, there was excitement about Ohio State getting 8 1/3 innings of mostly solid pitching from freshmen.
Starter Jacob Gehring of Canfield, Ohio, gave up four hits, one run and two walks and struck out five in three innings.
Gavin Bruni of Alliance, Ohio, gave up two walks and struck out six in two innings.
Tim Baird gave up one hit and struck out two in two innings and Jake Johnson got the win in relief.
It's difficult enough to be a true freshman pitcher in major college baseball, but it is doubly hard for Gehring.
He did not pitch as a senior at South Range High School after having Tommy John or ligament reconstruction elbow surgery.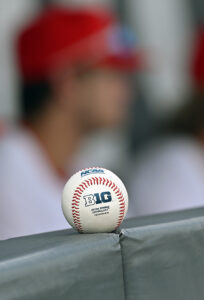 The recovery period usually lasts 12 months.
Yet he was a valued recruit. He was 16-2 with a 0.98 earned run average with 191 strikeouts before the injury.
How big of a recruit was Bruni?
Not only was he the No. 1 prospect in the state by Perfect Game, he was the only Ohioan to be named on the Collegiate Baseball All-American team.
He missed a chunk of his senior season at Alliance High when he was hit by a pitch as a batter. Until then, he was 3-1 with 68 strikeouts and a 0.19 earned run average in 37 innings.