For want of some hitting and timely defense, Minster squandered a terrific relief performance by sophomore Brandon Lickteig and ran out of arms of their own at the end, losing to Wapakoneta in extra innings.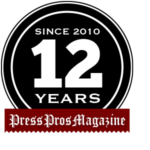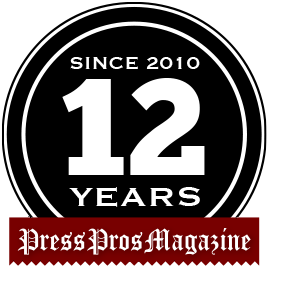 Minster, OH – At the outset it had all the makings of a quality win against a talented Wapakoneta team out of the Western Buckeye League.  Wapak was 2-0, Minster was 3-0, and the sun actually came out for some brief splashes of warmth and contrast.
Minster jumped out early in the bottom of the first on a walk and singles by Logan Kohne and Nathan Beair off Wapkoneta starter Taylor Echols, and led 2-0 with hard-throwing Johnny Nixon on the mound.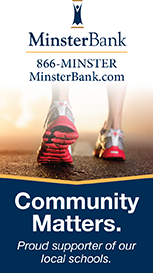 But Nixon was only out there for a couple of innings as a tuneup for Thursday's conference matchup with New Bremen.  And taken down after two innings, he surrendered the mound to sophomore lefthander Brandon Lickteig to protect that 2-0 lead for as long as he could.
Lickteig, short on experience but long on 'want to', did just that, holding the more experienced Redskins scoreless through the third and fourth innings.  Featuring a fastball and a tantalizing breaking pitch, he struck out five, walked two, and gave up 1 run on six hits over the next four innings, throwing just over 75 pitches.
Wapak finally broke through in the fifth on a hit batter, a stolen base, and a pair of singles, scoring right fielder Landon Brandt to cut the lead to 2-1.
The problem was…Wapakoneta had a sophomore of their own, Echols, who was 'dealing'.  About 5'8″ and skinny as a rail, Echols overcame that shaky first inning and began showing one of the best curveballs anyone will see until state tournament time.  Small in stature, Echols nonetheless threw that breaking ball hard, as a perfect complement to a fastball in the low 80s.  It had tremendous spin, depth, and broke abruptly at the last moment, diving out of the strike zone as one Minster hitter after another flailed trying to hit it.
Echols would pitch through the seventh, striking out seven, walking two, and giving up just four hits.  A leadoff double by Minster's Chase Couse in the third inning would be the 'Cats last hit of the game.  Echols was simply dominating from that point on.
"It's a pitch that I taught myself,"  said the Redskins' sophomore.  "I just worked on it, experimenting with the grip, and tried to get as much spin on it as I can.  The first inning was pretty tough, they hit the ball…but by the second inning I got a different mindset to pound the strike zone.  In about the fourth inning I changed my tempo, my arm began to feel better, and I just started shoving from there.  I didn't think they could hit me."
As it turned out they couldn't, and after punching across that run in the fifth to cut Minster's lead to 2-1, they rewarded him in the sixth with a tying run off reliever Nathan Beair…ironically after Beair had retired the first two hitters.  Then a walk, an error by first baseman Zach Fortman on a throw to retire the runner on first at second after being picked off…and an RBI single by Wapak's second baseman Zach Rogers tied the score a 2-2.
Beair got through the seventh unscathed, but Echols left a reminder of his own, retiring Minster in the bottom of the seventh (his final inning) on a fly ball to center, and a pair of swinging strikeouts on that curveball.
But in the eighth Beair and Minster ran aground.  Leadoff hitter Alex Lewis reached on a walk, then a sacrifice, another walk, and an RBI single by Rogers into left field pushed home the go-ahead run.  Another walk by Beair, his third of the inning loaded the bases for right fielder, and cleanup hitter Landon Brandt.  Brandt picked on a 3-2 fastball and drove it to the base of the right center field wall for a triple, clearing the bases, and Wapak warmed up the bus with a 6-2 lead.
Lefthander Braeden Goulet pitched a 1-2-3 ninth in relief of Echols, striking out the final two hitters.
"Echols did a good job for us,"  said Wapak coach Jason Brandt.  "He's just one of those little dirt-bag guys who wants to be around the game, he's also our starting shortstop on most days, and he'll probably be our fourth or fifth starter this year when we need him.  Our top three starters are really legit, and he'll be right there behind them."
Echols also impressed Minster's Mike Wiss…with that curveball.
"That's a really good sophomore arm,"  said Wiss.  "He mixed pitches well, and through the first three games our hitters haven't gotten the feel for pitches that they don't see inside off the machine.  That being said, he (Echols) did a super job."
But even in losing, Wiss was given to smile over the pitching delivered by Johnny Nixon and Brandon Lickteig.
"Johnny Nixon had two good innings, and Brandon Lickteig is a sophomore, too.  He got out of some trouble, some tough situations in those middle innings, and that was a good learning experience for him.
"And at the end, you know you can't walk the leadoff man in the eighth inning.  But that's baseball, you know, and those are important opportunities.  And if we had made a couple of defensive plays behind Lickteig we probably win the game.  This time of year everyone's trying to figure things out…trying to get different arms on the mound…and now you learn from the mistakes you make in those first few games.  I really didn't expect to be 3-0 at this point, but I'm pleased with where we're at."
Wapakoneta (3-0) won the game with 6 runs on 10 hits and had 1 error.
Minster (3-1) took its first loss with 2 runs on 4 hits and committed 2 errors.
And Tayler Echols went home with the distinction of being one of those pitchers to file away for future reference.  Self-taught, and with a curveball like that, he's going to get more attention, and soon.
And break a lot of hearts, and bats, along the way.