There was a brief team meeting after the 17-5 loss, but there was no shouting or chest-pounding because the coaching staff has no issues with the players' hustle. It's a performance issue.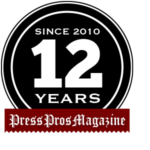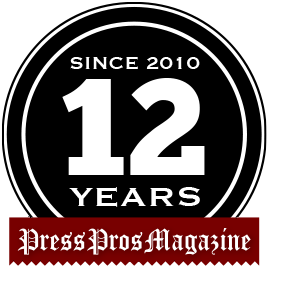 Columbus, OH – This could have been a get-well gift basket kind of weekend for almost everything bad that has gone clink, bonk and bang for the Ohio State baseball team.
Nebraska also was a team on a downward track, but the Buckeyes were playing their first homestand of the season at Bill Davis Stadium.
The Cornhuskers were on a bender in having lost five of six games. They were 13th in the Big Ten in batting for dead last – remember that Wisconsin doesn't play the sport – and 12th in strikeouts and on-base percentage and 11th in runs scored.
It turned out to be a third gray, cold windy day of misery for Ohio State.
Nebraska suddenly looked like a contender to qualify for the conference tournament in finishing a sweep with a 17-5 victory before 1,079 on Sunday.
The count for the Buckeyes (8-16) reads five straight losses and eight in their last 10 games. Their pitching staff gave up 32 runs during the weekend.
It also was two ejections in three games for coach Greg Beals when he was run during a pitching change with two out in the top of the seventh inning.
The coaches and players talked briefly in the clubhouse afterward. There was no shouting or screaming.
"Obviously, we're frustrated with the results, and we've got to get beyond the results and figure out how we can win moments so the result at the end of the day is better,'' Beals said. "The result at the end of the day everybody sees. It's the moment and the process of each individual. There were roughly 240 pitches thrown in the ballgame, and we've got to win each moment. That's what we talked about.''
The team's leadership group, he said, knows what it has to do and already was going to work on it.
"I feel like it's a performance issue,'' Beals said. "I thought the energy on our team – even though the score looked bad today – there's no quit. These guys aren't quitting. That is not happening. Our leadership is fine. It's about preparation – get our preparation in – and it's time to do it on the field.''
The lone bright spot was true freshman left fielder Trey Lipsey going 3-for-4, including a two-run home run in the eighth.
He has shown impressive poise and maturity for a 19-year-old. He is batting .275 with four home runs.
"Everything is pretty much a learning experience,'' Lipsey said. "We're in a tough spot. We've just got to keep practicing day in and day out and come to the field and execute every day. We've got to lock in, take our practices seriously and keep getting better.''
How has he maintained his confidence amid all the losing?
"Really, this is what I've been doing all of my life, playing baseball,'' he said. "I played against good competition growing up, so I'm kind of used to this. I take it pitch by pitch and lock in on every pitch.''
Many players at every level would have thrown away their last at bat in such a blowout. Not Lipsey. His home run looked like it came off a golf club.
"The game isn't over,'' he said. "I can't give up an at bat. I was just trying to help my team.''
The drama of the day was ignited by umpires Jon Saphire, Wayne Kraus, Michael Schultz and Sal Giacomantonio.
Both teams questioned their calls all weekend.
In the seventh, Beals walked to the mound with Nate Karaffa pitching.
Giacomantonio, who was working third base, assumed that it was for a pitching change and made a motion to the bullpen for right-hander Ethan Hammerberg to come in.
But Beals clearly did not make any signal for a pitching change. Hammerberg stutter-stepped a couple of times not knowing whether he was in the game or not.
Another reporter heard Giacomantonio say, "My bad.''
Beals, according to that media member, "agreed with him.''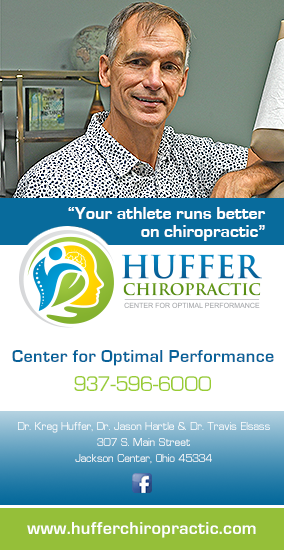 That's when Saphire, the plate umpire, ejected him.
"I'm trying to fire up our ballclub and (keep them) focused on keeping playing,'' Beals said. "When things aren't going well at the umpire level, that happens. Where we're at is not an umpire issue. The result of today's game isn't an umpire issue at all. That can't be the story. I want to make that clear. This is a me managing my ballclub issue.''
Nebraska scored two runs on a single by Core Jackson in the first inning off right-hander Wyatt Loncar.
The Buckeyes came back in the bottom of the inning on a single by second baseman Tyler Pettorini and two-run single by third baseman Colton Bauer to lead 3-2.
Loncar didn't allow a run the next inning despite two walks and two wild pitches. He was finished with two out in the fourth after hitting a batter, being called for a balk and walking his fifth batter.
Reliever Jake Johnson gave up a single to Max Anderson and two-run double to the wall in right-center by Griffin Everitt to make it 5-3.
The score was 7-3 after the fifth on back-to-back singles by Nebraska's Brice Matthews and Cam Chick.
Then Ohio State's bats went quiet. There were shots hit by catcher Archer Brookman and Pettorini that turned into hard-luck double plays in the second inning and third, respectively.
Bauer narrowly missed a home run in the fourth when center fielder Luke Sartori caught his drive against the wall in left-center in the fourth.
The Cornhuskers scored three runs in the seventh to take a 10-3 lead.
Seven more runs were tacked on in the ninth, including a grand slam by Sartori.