It's open to debate, of course, but the series finale of the OSU-Nebraska was an officials' fiasco exacerbated by not calling strikes…and calling pitchers in from the bullpen before the coach wanted them.  So who, if anyone, is accountable for what transpired?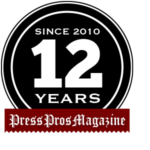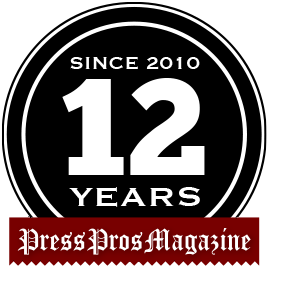 Columbus, OH – It's anyone's bet as to whether Big Ten umpires Jon Saphire, Wayne Kraus, Michael Schultz, and Sal Giacomantonio will work this summer's NCAA College World Series.
But after Sunday's 17-5 Ohio State loss to Nebraska in the series finale, the odds of it happening among knowledgable Ohio State followers weren't particularly high.
Without question, it was a lousy baseball game – 376 total pitches thrown by the combined teams – along with 22 runs, 27 hits, and Ohio State suffering through a grand slam home run in a 7-run 9th inning by Nebraska when they already trailed 10-5.
It took 3:14 minutes, eight pitching changes by Ohio State, three by Nebraska, and an ejection of Buckeyes coach Greg Beals, his second of the weekend.  And by the time he emerged from the clubhouse to meet with media Sunday, you could sense his frustration with the day, the weekend, and it all coming to a head when plate umpire Jon Saphire gave him the heave-ho in the top of the seventh inning.
Was it an on-the-spot incident, or something that escalated throughout the series?
"You could say that, I guess,"  Beals answered quietly, but professionally – diplomatically.  "Obviously, I struggled with it on Friday (umpiring).  But the biggest thing with the ejections is I'm trying to fire up a ballclub.  I'm trying to keep our guys focused on playing.  And when things aren't going well at the umpire level, and that happens…the result of today's game was not an umpire issue.  That can't be the story.  This is about me managing my club and keeping people focused on what they can control."
That's noble on the part of Beals;  but umpiring at the Division I college level has to be better than what it is on an all-too-often basis in the Big Ten Conference.
One, umpires at every level of baseball have shrunk the strike zone to such a level that it's simply unfair to expect amateur 18-year-old pitchers to be so fine in their execution, regardless of it being at the highest level of college baseball.  And part of the reason that Sunday's game took so long (376 pitches) was that Jon Saphire's strike zone was the size of a postage stamp.  Even Nebraska radio man Greg Sharpe commented on-air, repeatedly…"It's a very small strike zone today."
Second, when the conference expanded from three-man crews to four-man crews a couple of years ago it was assumed that it would make things better.  What it did was make things more expensive.  Here's a hint…it's a good gig.  The four-man crew for this weekend's game all made a minimum of $1,900 for the three-game series, with travel and per diem, according to one retired Big Ten umpire.
If anything, they were more attentive working with three than they are now with four, as evidenced Sunday in the top of the seventh.
When Beals came to the mound to talk with reliever Nate Karaffa, third base umpire Sal Giacomantonio assumed he wanted a new pitcher from the bullpen and signaled for Ethan Hammerberg to come on.  By the time  Hammerberg reached the infield Beals realized what Giacomantonio had done.
"I didn't want a new pitcher,"  he said to Giacomantonio.
"Oh, my fault…my bad,"  said Giacomantonio to Beals, who replied to him in the affirmative, probably calling attention to the weekend in general, as happens sometimes with repartee between coaches and umpires.
Saphire, who was standing close enough to hear, said something to Beals, who said something in return, and a moment later he was ejected…for the second time in two days.
When asked for an explanation afterwards, Saphire said, "Can't comment.  That's a conference policy.  You'll have to call the conference office, sharing a name to contact."
I've done that before, and it's as useless as as offering a drowning man a drink of water.  No one answers, or returns a call.
Now the game dragged to its disorganized, frayed conclusion.
Hammerberg lasted for just 1/3 of an inning.  After him, Griffan Smith, making just his second appearance of the season…then Mitch Milheim, Will Pfennig, and Aaron Funk.  Shots were ringing off the Nebraska bats to all points of the field, including the grand slam off Pfennig. For the sake of the game – to expedite things – Jon Saphire's strike zone remained hummingbird-size.
Hall of fame National League umpire Doug Harvey once told this writer that "you look to call strikes from the game's first pitch…whenever you can as a means of game management."  And Sunday's game, as an example of the weekend, was a prime example.  It dragged, in part because of 14 walks, innumerable 3-2 counts, and what Harvey called…game management.
Said Harvey:  "The more strikes you call the more they swing the bat.  The more they swing the more plays they make.  Everyone is more interested.  Everyone is happier – players, managers, and fans who watch."
Without question, the series lacked a lot.  Nebraska entered with a record of 9-14.  Ohio State was 8-13.  And the crew who worked it seemed to reflect that.  All of them are professionals at other jobs.  And many college umpires are former minor leaguers who never made it to the big leagues.  They'll tell you they work high school and college games for the sake of the kids and the sake of the game.
But regardless of conference and the level of play, the game does deserve proper management.
When told to ask Beals personally, as Saphire suggested, he was articulate in his dodge.
"I won't comment on umpiring," Beals said, not once, but twice, responding to repeated questioning – taking the high road.  Conferences take a dim view of coaches' views on officials and accountability.
And there will be an official report submitted by the parties involved – Ohio State, and the umpires.  There always is when there's an ejection involved.
What now remains to be seen…in a culture of sport that says it demands accountability, how far does it extend?