On a day that saw the Buckeyes lose their fourth straight game, the lone bright spot was centerfielder Kade Kern's continued ascendance at the plate.  He went 2 for 4 in a 10-5 loss to Nebraska.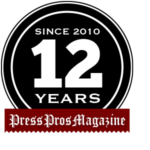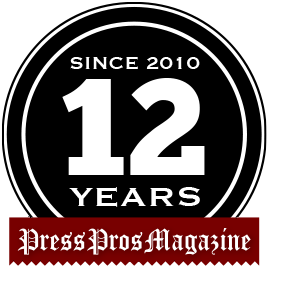 Columbus, OH – There were few certainties in the everyday lineup when Ohio State ended winter workouts and headed for Port Charlotte, Florida, to begin the 56-game grind of a season.
One position that was signed, sealed and delivered, though, was center field with true sophomore Kade Kern.
Coach Greg Beals could have written Kern's name in permanent marker on all of his lineup cards, and everyone would have nodded in agreement.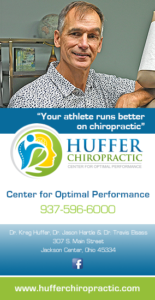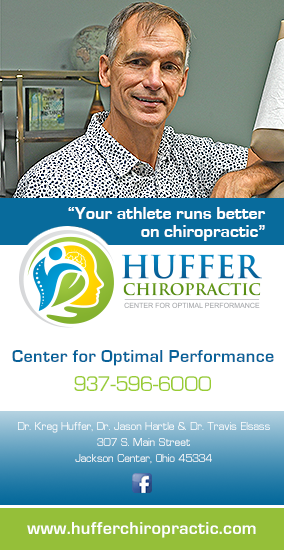 Kern didn't disappoint by starting with a three-game hitting streak.
Then a strange thing happened. It was as if this hitting machine had someone kick the plug out of the wall outlet.
During an eight-game stretch, Kern went 0-for-30 with 13 strikeouts. On March 6, his batting average bottomed out at .098.
As a true freshman, he led the team with a .325 batting average and 14 multi-hit games, with seven coming in an eight-game stretch. He had three or more hits five times.
Guess who's back?
Kern continued to smack the baseball all over the lot by going 2-for-4 in a 10-5 loss to Nebraska on Saturday afternoon at Bill Davis Stadium.
That raised his hitting streak to six straight games and his batting average to .244.
But the beat went agonizingly on for Ohio State (8-15). It has lost seven of its last nine games.
"It's just baseball and it's making adjustments,'' Kern said. "It was getting back in the groove of things. I feel confident right now. This happens to everybody. It's about keep getting at bats and getting my confidence back. It was at bat by at bat.''
The beginning of the hitless streak would have been enough to get some major leaguers guessing. He had three strikeouts in three straight games.
Beals allowed Kern time to gather his thoughts by sitting him in games against Pittsburgh and West Virginia.
"He had to work on some things,'' Beals said. "What happened early in the season was that he didn't get out of the gates the way he wanted, and things just build on you a little bit. He watched a little bit, and I think he needed that. I hated to take him out of the lineup. We wanted to get him going. So, what's the way to get him going? Do you keep playing him, or do you give him a couple days to watch and kind of recalibrate himself. That's what we did.''
Beals never lost confidence in Kern. In the second game of a four-game series at North Carolina-Wilmington, he had him pinch-run. Then he was sent to the plate in the top of the eighth with the Seahawks leading 5-2.
The first pitch Kern saw from right-hander Cody Benton was blistered just inside the third base bag for a run-scoring double.
Ohio State scored six runs in the inning and won 9-7.
Kern went 0-for-3 in Game 3 of that series, but hasn't stopped hitting since.
Last week, he went 3-for-4 with two runs batted in against Wright State. He hit two home runs and drove in four runs against Purdue.
This week, Kern went 2-for-5 against Toledo on Wednesday and 1-for-3 with a walk in Game 1 against Nebraska.
"The more at bats you get, the more information a team has on you,'' he said of his difficult start. "That kind of hurt me at the beginning of the season. It was about learning and growing. I also have information against the pitchers that I've faced in the past, and it's about outsmarting the pitchers and working.''
Through it all, Kern never quit working. There was batting practice. There was video. There was lots of patience.
"You accept it. It's a humbling sport,'' he said. "You can be 5-for-5 one day and 0-for-5 the next.''
Beals has seldom had a ballclub in such dire straits. When a starter pitches well, the bullpen fails. The bats might pound the ball the first four or five innings, and then the patient at bats cease.
The plan for the Buckeyes, he said, is to trust what got you to Division I college baseball in the first place.
"Kade Kern did exactly what this baseball team needs to do, and that's to just keep working,'' Beals said. "We need to keep working. It's not going the way we want to.''
That can start with Game 3 against a Cornhuskers team that came into the series having lost five of six games.
"We can't feel sorry for ourselves,'' Beals said. "Nobody is going to feel sorry for us. We've got to keep doing the work and keep battling. The only way it's going to turn around is to keep doing the work.''
Yesterday's game turned in the top of the sixth inning, and it had to turn the Buckeyes' stomachs. They had just cut a 6-5 deficit to one run on run-scoring doubles by first baseman Zach Dezenzo and Kern in the bottom of the fifth.
True freshman Tim Baird relieved starter Nate Haberthier and got off to a good start by striking out Core Jackson swinging.
Then he got hard luck when Jack Steil reached on a bloop single into right-center that second baseman Tyler Pettorini narrowly missed gloving with an all-out dive.
Next, Luke Sartori hit a soft single to center the fell in front of Kern.
Beals brought in reliable short man Ethan Hammerberg after Baird walked Brice Matthews. He sensed that the game was in the balance.
Hammerberg struck out Cam Chick swinging for the second out.
But no bad luck was involved when Max Anderson hit a grand slam over the 400-foot sign in center to make it 10-5.
"I felt that was the time for Ethan Hammerberg,'' Beals said. "I thought it essentially was that fireman time, that closing time. The game is on the line. Hammer and (TJ) Brock are our best guys in that situation, and I thought it was Hammerberg's time. He missed a pitch on that grand slam. That flipped the ballgame.''
Ohio State's lineup went dark in failing to score the final four innings. It had seven hits.
"That grand slam, that seemed like a big shot to our team,'' Kern said. "We had only one strikeout and we had 11 or 12 quality at bats until that point. After that, we struck out six or seven times. We've got to stay in control and stay with our approach. We can't try to do too much.''