Starter Isaiah Coupet struck out 14 batters, but the effort went to waste with the defense committing six errors and the offense stranding eight base runners.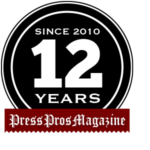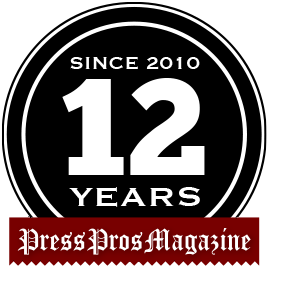 Columbus, OH. – The temperature at game time was 38 degrees, with a cutting wind blowing from the northwest making it feel like 34 degrees for Game 1 of the Ohio State-Nebraska series.
If Bill Wells was still alive, he would have been sitting in his front row seat in Section 8 with the eyeballs riveted on every pitch.
The man would have said to hell with the weather conditions in wearing a lightweight scarlet and gray jacket and ballcap.
The athletic department made it Bill Wells Memorial Night on Friday in honor of the man who was the biggest benefactor of Buckeyes baseball, ever.
On January 24 Wells died of a heart attack at age 60.
Pictures of him at games, functions, and outings were put on the scoreboard. He wore Ohio State gear in all of them.
The Buckeyes got a 14-strikeout start from sophomore lefty Isaiah Coupet, but committed six errors and left the tying runs on base in the bottom of the ninth inning while losing 5-3 to the Cornhuskers.
The team has lost six of its last eight games to fall to 8-14 and 0-2. The Cornhuskers are 10-14 and 2-2.
Coupet was electric in giving up four hits, one earned run and one walk in seven innings. He threw 124 pitches.
"I was able to get ahead with off-speed, and once I got ahead I had them guessing,'' he said. "I was missing bats out there. I was using my fastball a little more often. It was cold when we started, but once I got the blood flowing my hands felt all right.''
Ohio State coach Greg Beals was ejected with two out in the seventh by plate umpire Michael Schultz for arguing balls and strikes.
Pitching coach Dan DeLucia finished as acting manager. He was impressed with Coupet.
"I think Isaiah had to throw 17 extra pitches because of those errors,'' DeLucia said. "He battled on his own. He showed fortitude there in those tough situations. That's why he's pitching on Friday night. I think he got better as he competed.''
Incredibly, the six errors were the second-most this season. There were seven against Army.
The Buckeyes, down 5-1, scored two runs in the ninth on doubles by Blayne Robinson and Marcus Ernst.
"The six errors stick out like a sore thumb,'' DeLucia said. "If we address those, I like the energy and the way our guys competed. We still made a run in the ninth inning. If we clean up the miscues, we can be a really tough team (to beat).''
Wells was an Otterbein graduate, but, man, oh, man, did he love the Buckeyes.
The public doesn't know Wells like other generous Ohio State benefactors such as Lex Wexner. But many, many athletes in all sports can thank Bill and his widow, Jackie, for endowing their scholarships.
Baseball players might tell you that Wells was like an uncle or grandfather. He was a proud member of The Diamond Club.
When the Buckeyes played in the Big Ten or NCAA tournaments, more often than not Wells had them on charter flights.
The stadium is named after Bill's cousin, himself a President's Club member and enthusiastic Ohio State donor. Bill Davis died before his time in an automobile accident.
In the mid-1990s, Wells' aunt Dorothy Davis was about to endow more than $1.5 million to the Fisher School of Business.
When Bill got word of that, he went to work to change her mind. Ohio State, he told her, needed a baseball stadium to replace Trautman Field.
To convince her, they drove to Trautman. She said it was very nice. Then they visited nearby high school fields, and she figured it out.
Aunt Dorothy saw that Trautman, with aluminum bleachers without backs, portable concession stands, a stone and gravel parking lot and a center field wall that maybe – maybe – was 380 feet from home plate, was not much better than those high school fields.
Don't let anyone tell you how quaint or romantic the place was. It was inadequate in every way.
The Bill Davis Stadium groundbreaking, complete with golden shovels for dignitaries and a bulldozer making its mark in the dirt, preceded that of the Schottenstein Center.
At the time, there also was no Jesse Owens Memorial Stadium. There was no Jack Nicklaus Museum. Buckeye Field, the softball stadium, was still more than 13 years from being renovated.
Dorothy Davis never got a chance to see the first game against Eastern Michigan on March 14, 1997. She died of complications from a brain aneurysm a week after touring the construction site in November 1996.
Of course, Wells threw out the first pitch when the stadium, with a final price tag of $4.7 million, was dedicated against Penn State on May 2, 1997
Wells wasn't finished by any means. He was adamant that Ohio State could and should be a major player to the point of making the College World Series.
To get there, the Buckeyes had to have a facility so good that it would be logical for them to host NCAA regional and super regionals.
Coach Bob Todd already had the Buckeyes regularly winning Big Ten championships and making the NCAA tournament.
What raised the bar was a donor kicking in $300,000 to install the latest and greatest lighting system.
This reporter asked Wells if he was the donor. He admitted it only after getting a guarantee that it would never be seen in print. . . until now.
Todd took care of the rest. In 1999, his team was so good in dominating the Big Ten that it hosted a regional.
That was a really big deal not only for Ohio State, but the Big Ten.
Two years before, the Buckeyes won the Big Ten tournament, and were shipped to Starkville, Mississippi, and pitted against host Mississippi State in the first round. They were two-games-and-out.
Ohio State turned that around in 1999 by taking down Mississippi State twice to advance to a super regional. Crowd counts for those games were 3,994 and 3,242.
The Buckeyes hosted Fullerton State the next weekend and drew crowds of 4,378, 4,393 and, on a 95-degree day, 2,117.
Fullerton State won the best two-of-three series, but the NCAA tournament committee couldn't help noticing the crowds in Columbus.
In 2003, Ohio State again hosted a super regional after shocking Clemson and host Auburn to win a regional. The opponent was Missouri State, and crowds of 5,170 and 5,090 turned out. The Bears won two games to none.
But the NCAA would have never awarded any of these tournaments without getting a little scratch in its palms.
Teams with designs on hosting must put down a monetary guarantee – a deposit, if you will – in case attendance at the tournament is hurt by bad weather or a home team being eliminated in two games.
The man with his checkbook at the ready was, yes, Bill Wells. His first guarantee check was for a rumored $125,000, and we can say for a fact that succeeding checks he wrote had to be larger and larger.
It's only fitting that the clubhouse, with a spanking-new players lounge, is named the Bill Wells Baseball Team Suite.
No one connected with Ohio State baseball should ever forget Bill Wells.
DeLucia will never forget him. He pitched for the Buckeyes from 2005-08.
"We had Bill's celebration of life (Thursday night), and it was really cool to see all the people and organizations that he has impacted,'' DeLucia said. "The clear message that the coaches and players took away was that doing things for others, in the end, is living a life where you want to be missed. That essentially was what he was – giving. He did so much for the program. You can't put it into words what a man he was. He is really missed. He was a staple in this program.''