The first love for the junior from Lexington, Ohio, is linebacker, but he has returned to offense with Ohio State desperately needing a tight end with size and athleticism.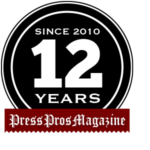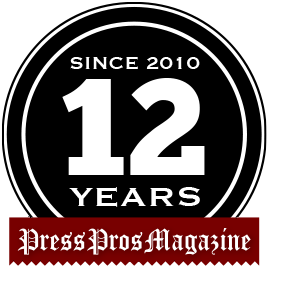 Columbus, OH – Quite simply, Cade Stover plays the game of football to knock the snot out of people and put them on the ground with regularity.
When he switched from tight end to linebacker for the Rose Bowl, the Ohio State coaching staff might as well have put a pair of boxing gloves on his hands and said to go knock them all down.
Stover was a menace in that 48-45 victory over Utah in tying for third on the team with six tackles. One could see the joy on his face through the facemask.
But the Buckeyes have a battalion of linebackers these days, including potential starters Steele Chambers and Tommy Eichenberg. and highly regarded incoming freshmen in CJ Hicks of Kettering Alter and Gabe Powers of Marysville.
Head coach Ryan Day and offensive coordinator Kevin Wilson said the decision to switch yet again was completely up to Stover. But they did give him little nudges after the bowl game with Jeremy Ruckert leaving for the NFL and making the tight end position all but barren.
Stover caught five passes for 76 yards in 2021.
"Really, just talking to Coach Day and Coach Wilson, it was wherever I can help this team the best and, two, it was where I can fit this team long-term the best going down the road,'' he said Thursday.
Asked about starting out as a linebacker, going to tight end, moving back to linebacker and then back to tight end, Stover was blunt.
"I'm just a ballplayer. I just try to play ball,'' he said. "(Wilson) said this was the best spot. Coach Wilson said they were going to turn me loose there. I feel a lot more comfortable (at tight end). You look at my body and how I move.''
Stover admitted that there aren't many big body linebackers like him anymore, and that factored into his decision. These are not the days of Spielman and Katzenmoyer with offenses employing three and four receivers.
Spectators might think Ohio State ignores the tight end, but Day and Wilson say they couldn't live without a staunch blocker as a sixth lineman and an outlet receiver.
Stover, a junior from Lexington, Ohio, has the prototypical body at 6 feet 4, 260 pounds and much athleticism. He was more than space eater in leading his high school team to the state tournament as a senior.
Don't think that Stover will become finesse.
"I'm just trying to maul people, really,'' he said. "I'm flat-out trying to put everybody on his back. It's awesome. In my mind, that's the only way you can play this game.''
He later said, "I'm a defensive player and I have a defensive mentality. I don't ever think I've seen a tight end bring that mentality to that side of the ball.''
There was a steep learning curve for Stover when he first moved to tight end. Now, he knows the scheme and can just play.
Ah, but what if there is a need for him at linebacker?
"I don't like to call myself a liar and say I'm never going back,'' he said, smiling.
JACKSON READY FOR LEFT GUARD
When Donovan Jackson was being recruited as a must-have recruit out of Bellaire, Texas, Buckeyes coaches told him that they wanted him as an offensive lineman.
That meant they expected him to be ready to play any of the five positions.
That could have been a deal-killer in that Jackson was a five-star tackle ranked the No. 1 player in his state and No. 17 overall by 247Sports.
He has been playing left guard during spring practice. Last season, he was at right guard.
"It's not too big of a transition,'' Jackson said. "Here at Ohio State, they try to make you play all positions. When they said you are going to left guard at the beginning of spring training, I said, 'Okay, let's go.'''
In 2021, Jackson saw how line mates sacrificed by changing positions. Thayer Munford moved from left tackle, where he had been All-Big Ten, to left guard. Nicholas Petit-Frere moved from right tackle to left tackle. Paris Johnson, a natural left tackle, started at right guard.
It could be difficult for Jackson having been coached by Greg Studrawa for one season and then having to adapt to Justin Frye.
Frye, who was hired away from UCLA after Studrawa was let go, eased Jackson's nerves.
"He said that he's not going to scrap everything we're doing,'' Jackson said. "He said that we're going to build with what we have.''
There were precious few snaps for Jackson as a true freshman, but he said that he took everything in. He learned hand speed and strike points from Munford and how to watch film from Petit-Frere.
At 6 feet 4, 300 pounds, Jackson has true guard size. Coaches want tackles to stand at least 6-5.
But what if there is a need at tackle? He does have a 6-foot-11 winspan.
"I'm not going to say no,'' Jackson said. "If they want me to play tackle. I will play tackle.''
But it appeared from the start that the coaching staff war grooming Jackson to play in the interior.
"I feel like I'm ready. I'm learning every day,'' he said. "I try not to be a repeat offender (with regard to mistakes). At the guard position I feel like I work best. The guy is right in front of me and I can go get him. I can move my feet and drive.''