It's going to be frigid, but it's going to be even colder if the Ohio State doesn't have some weekend success against visiting Nebraska – a lasting cold, at that.  Here's how they match up.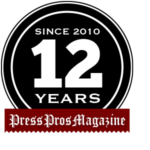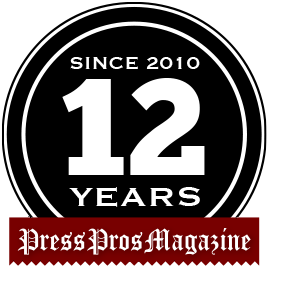 Columbus, OH – No two ways about it, the Ohio State Buckeyes (8-13, 0-1 in Big Ten) have to find a way to get well this weekend against visiting Nebraska (9-14, 1-2 in Big Ten) in a three-game series at Bill Davis Stadium.
That series kicks off tonight with a 6:05 game and sophomore Isaiah Coupet on the mound, seeking his third win of the season .  Coupet currently stands 2-2 with a 5.40 ERA, but he could be standing in rising water as a Friday starter as his major consistency thus far has been an inability to pitch deep into the game.  My point?  In six previous starts he has just 28.1 innings, an average of 4.68 (an average) per start, which not only wears out a bullpen, but stands in his way for development as a future bellwether for this pitching staff.
Another issue:  Coupet has 45 strikeouts in those 28 innings, but 18 walks…and strikeout-to-walk ratio of less than 3 to 1.  That's too many for a starting pitcher, looking to get beyond the fifth inning.
The better news is that defending Big Ten champ Nebraska is coming in with many of the same issues as the Buckeyes.  They've struggled, particularly at the plate, where they're hitting just .242 as a team…the worst in the league.  By comparison, the Buckeyes are hitting .266.
The two teams are fairly close in the pitching department…Ohio State with a 5.17 team ERA and Nebraska with a 4.91.
And both should have a bonfire in the parking lot, using baseball gloves that aren't working very good as fuel.  Nebraska ranks 10th out of 13 teams in fielding;  Ohio State ranks 13th!
We get plenty of emails from fans and followers, all asking, "What's wrong?", and if Greg Beals had a pill for it he would be swallowing them by the handful.
But what ails this team at this point can't be fixed with patent medicine.  Simply put, they haven't played enough baseball, and particularly when you consider the Covid overtones of the past two years and  talented freshman classes that haven't had enough innings against the likes of Division I college opponents.
Currently, left fielder Trey Lipsey is a true freshman.  Second baseman Tyler Pettorini is a true freshman.
Kade Kern, Mitchell Okuley, Hank Thomas, Drew Reckart, Colton Bauer…and a cast of sophomore and junior pitchers (Coupet, Nate Haberthier, Wyatt Loncar, Tim Baird, Jake Johnson, Trent Jones) really haven't played that much college baseball.  As one remarked earlier this week:  "Some of them haven't played a really meaningful game since high school."
But it's also true that some of them have.  Kern, Okuley, and Bauer played a significant part of last year's 40-game Big Ten-only schedule.  But that's still not much baseball.  And while they did play in the college summer leagues, it's still not the caliber of facing Maryland in two weeks…in Maryland!
If you doubt me, ask Nebraska, Indiana, Michigan State, and Minnesota, all with less than anticipated records.  Plus, understand that the gleaming records of Purdue and Rutgers have some against the likes of stalwarts like Bellarmine…and William & Mary.
Mix in, too, that the infield has been jumbled with those playing out of their natural positions – Zach Dezenzo and Nick Erwin missing time because of nagging injuries.
How does any of this help Isaiah Coupet?
"He needs to execute better with his fastball,"  Beals said after the Flossmor, Illinois soph squandered an early 4-0 lead last Friday at Purdue.  "He has a great breaking ball, but if you can't execute with the fastball they're going to look breaking ball, and they're going to be on that breaking ball."  As it happened, Coupet pitched 3.1 innings, 3 strikeouts, 3 walks, 6 hits, and threw 72 pitches against Purdue…and they were on the breaking ball.
"He needs to be more efficient,"  added Beals.  Uh…yeah!
But adding to the degree of difficulty is trying to pitch in the dreadful weather of the past three weeks.  Two of the three games with Purdue were cancelled because you could ice fish in the outfield – it was that cold.  And still, half the coaches in NCAA baseball who play in the South – those that thump their chests and brag that they want to do what's best for college baseball – refuse to vote to play from mid-April through July.  Translation:  I want what's best for me and my team, not college baseball.
In the meantime, Ike Coupet will take the mound tonight with a choice of throwing baseballs, or snowballs.  Game-time temperature is predicted to be 41 degrees…balmy compared to Purdue.  Nate Haberthier and Wyatt Loncar will pitch the Saturday and Sunday games.
As a final matter, I finally got a look at the Cleveland Indians this week, playing someone in Arizona…and counted umpteen times the number of mistakes that broadcaster Tom Hamilton made in calling them the Indians.  They're officially called the Guardians now, which makes generational baseball fans puke because Guardians sounds like something profylactic, rather than baseball.
And generational Indians fans, who've made a life-long investment, now have a choice to make.
Taking a position of politics over player development, owner Paul Dolan bowed to the woke community that chooses to fleece the Cleveland Indians and the Washington Redskins…while ignoring the high school Piqua Indians, the Mechanicsburg Indians, the Newton Indians, the Fort Loramie Redskins, the St. Henry Redskins, and the Wapakoneta Redskins.  Why?  There's no money to gain, and fighting house-to-house outside of urban America to push your agenda isn't worth the effort.
In the meantime, true fans of Woody Held, Rocky Colavito, Sonny Siebert, Bob Feller, Al Rosen and Duke Sims hold onto their Chief Wahoo hats and vow never to spend another dime to see an Indians – er, Guardians – game in person.
Ironically, those who demanded the change won't be there, either.
They never were!