This was the fifth time this season the Buckeyes got the jump on the competition and failed to close out a victory. This time, the problem was middle relief and a batting order that didn't produce the final five innings.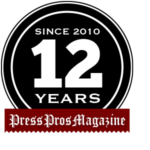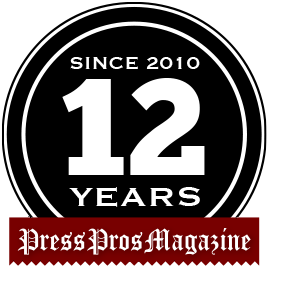 Columbus, OH. – What could have been passed off as few-and-far-between moments for Ohio State a few weeks ago now look to be a trend that is eating away at this baseball team's psyche.
For the fifth time this season, the Buckeyes blew a fairly substantial lead Wednesday night.
This time, Toledo twice came from three runs down on the strength of four home runs and a bullpen that didn't allow a run the final five innings to win 7-6 at Bill Davis Stadium.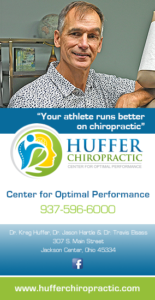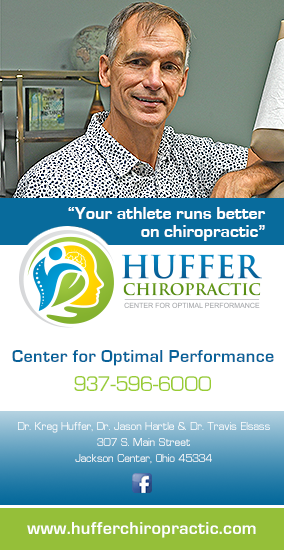 Ohio State (8-13) middle relievers Aaron Funk and Tyler Kean each gave up three runs to let the Rockets (12-11) back into contention.
When the lead was lost, the batting order got the lead-off man on base in each of the final five innings but couldn't score.
"It was the middle of the game. The middle of the game flipped the game,'' Buckeyes coach Greg Beals said. "In the middle innings we gave up runs and didn't execute pitches. The ball is up and on a day like today you get the ball up things can happen.''
Beals warned his team that anything and everything could happen with a strong wind blowing to center field. The American flag looked to be on the deck of a ship in the North Atlantic.
How could a team that looked unstoppable the first four innings go so flat?
"We didn't score for 5 2/3 innings. Their last 5 2/3 are four hits and no runs,'' Beals said. "We've got to be tougher. In the middle of the game, yes, you are going to make some outs. But you have at bats coming and every opportunity counts.''
We have seen this before, and here's the painful rundown:
On March 2, the Buckeyes led Cincinnati 4-0 in the third inning only to lose 5-4 on a walk-off home run in the ninth.
Three days later in the All-American Classic in Fayetteville, North Carolina, they led Pittsburgh 3-0 in the third and 5-4 in the fifth before losing 6-5 on a walk-off home run in the ninth.
In the second game of a doubleheader on March 11 at West Virginia, Ohio State was within three outs of a sweep that would have been a huge boost. But it lost a two-run lead and fell 7-6 on, yes, another walk-off hit.
Just last Friday, a 4-0 lead in the third inning was blown in a 7-5 loss at Purdue in the Big Ten opener.
The scenario again looked so bright last night.
First baseman Zach Dezenzo and center fielder Kade Kern hit back-to-back solo home runs in the first inning to dead center.
Third baseman Marcus Ernst made it 3-0 in the second with a long sacrifice fly to center.
Toledo came back with two runs in the third, but Ohio State answered with three runs in the fourth on doubles by designated hitter Blayne Robinson and Ernst and a sacrifice fly by second baseman Tyler Pettorini.
Then the bats went into the cooler.
The Rockets posted four runs in the sixth on home runs, a two-run shot by Scott Mackiewicz and solos by third baseman Garret Pike and Caden Konczak, to lead 7-6.
The back end of the bullpen did give the ballclub a fighting chance to win.
Redshirt freshman right-hander Tim Baird gave up two hits, but didn't allow a run in striking out every batter he faced in 1 1/3 innings.
Ethan Hammerberg, a junior right-hander, continued to throw nasty stuff in striking out three and not allowing a base runner in 1 2/3 innings.
"No matter the situation, we're always trying to put up zeroes,'' said Baird of the bullpen. "I think that it's the intensity we bring. Like Jake Johnson, he brings a ton of intensity. He has been awesome for us. Hammer brings so much energy. TJ (Brock) brings energy. We have to take care of business.''
Hammerberg said the bullpen is trying to develop a nasty, confident attitude.
"At practice yesterday, the pitchers were very, very good,'' he said. "Everyone was nails. We prepared very well. It showed up tonight in the game. That's all we can do. We've had a lot of talks about coming in and showing up when it's game time and that there is no time for dilly-dallying or lollygagging when you come in.''
Other than Brock, though, the arms in the bullpen are getting their first chances to play Division I baseball.
Hammerberg has waited a long time to see the mound. His earned run average is 1.29.
"We've had a little bit of a slow start here and there sometimes,'' he said. "But as a bullpen I really believe we can put together something special. It's slowly but surely showing up here and there. Everything is slowly waiting to peak at the right time.''
If there's any good news for Ohio State, it's that no one has looked impressive in non-conference play other than Purdue. But the Boilermakers have built their 18-1 record on a schedule loaded with no-name mid-major teams.
After having two of three games postponed in the bitter cold at Purdue, the Buckeyes need a series win over Nebraska this weekend at Bill Davis.
"We've got to dig down,'' Beals said. "It's simple. We've got to dig down as a ballclub and find a way to play nine innings, to play a whole nine-inning ballgame. I told them (tonight), 'We've got to keep going. We've got to keep going.' We've got some added pressure not playing well. We've got to avoid the, 'Oh, man, here it goes.'''
Beals was blunt about the next series.
"This weekend is going to be big,'' he said. "It's two ballclubs, us and Nebraska, who are in the same boat. Somebody is going to win a series and get going, and we've got to be that team.''