Until the hitting catches up Troy's pitching will have to do.  And who's complaining?  Junior Andrew Helman struck out 13 and limited Greenville to just 4 hits to help Troy sweep the MVL series with Greenville.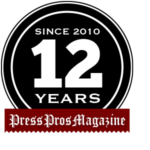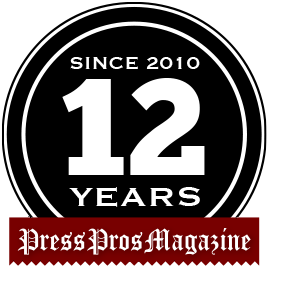 Greenville, OH – For months now Troy coach Ty Welker and pitching coach Heath Murray have been anticipating the kind of starting pitching that makes a high school baseball team a threat to win on any given night, against any given team, and against any given odds.
In Tuesday's opening game against Greenville junior Trayce Mercer gave us a glimpse, holding the Green Wave off long enough for Troy to eventually come back from a blown lead to win 5-4 in the bottom of the seventh inning.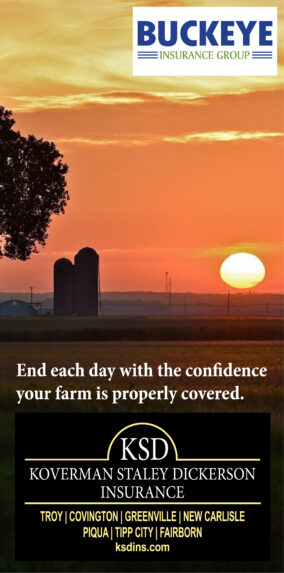 In Wednesday's conclusion of the two-game season series, another junior, Andrew Helman, gave people an 16×20 glossy of the Trojans' mound depth with a thunderous 7-1 complete-game win…limiting Greenville to just 4 hits while striking out 13.  His blemishes amounted to the four hits, two walks and a hit batsman.
And for an added degree of difficulty, he threw against an afternoon wind that reached gusts at 20 to 25 miles per hour.  It seemed to make little difference as Greenville's lone run came in the second on a two-out walk, a wild pitch, and a run-scoring single by centerfielder Matthew Edwards.
In support of Helman's effort, Troy scored twice in the first off Greenville starter Alex Kolb on a walk, a passed ball on a strikeout, and a two-out double over the Edwards' head in center field by Trojan first baseman Trayce Mercer.
In the fourth Troy scored when Eli Smith got on first with another passed ball/strikeout, a walk to right fielder Hayden Fry, a wild pitch that scored Smith, and an RBI single by catcher Owen Harlamert.
Kolb's day was done after five innings – 4 runs on just 4 hits, and 9 strikeouts – but Troy was only warming to the task against the Greenville bullpen.  Leading 4-1, they led off the top of the 7th with a solo home run by Eli Smith, followed by a base hit and a pair of walks…then a wind-blown fly ball over the head of the Greenville centerfielder by Nick Kawecki to score two more runs and push the margin to 7-1.

Teetering on the limit of his pitch count, Welker allowed Helman to finish what he started…as long as he was efficient about it.
"We have our guys prepared to go 100 to 105 pitches,"  said Welker afterwards.  "But if he had walked the leadoff man we would have gotten him out of there.
Helman responded by striking out Matthew Edwards after throwing the first two pitches wide and low.  Then he struck out third baseman Ty Bush with as good a fastball as he'd thrown all day…then retired the final out on a tapper between the mound and first base.  He took it to the bag himself for the final out!
After they got started offensively, Troy (2-0) scored 7 runs on 8 hits and committed 1 error.
Greenville dropped to 0-2 with 1 run on 4 hits, and committed three errors.
Helman chalked up his first run of the season and had plenty to say about the kind of help he had along the way.
"I felt pretty good,"  he said with a smile, afterwards.  "My season didn't end well last year with a broken finger on my throwing hand.  And tonight I couldn't do it without my teammates – Owen (Harlamert) behind the plate and everybody in the field."
Said to be nasty to catch, much less hit against, he credits his fastball as his bread and butter pitch.
"I think it's my arm angle,"  added Helman.  "It's not side arm, but it's not over the top, either.  I throw both 2-seam and 4-seam, and tonight a threw a fair amount of breaking pitches.  But I was more comfortable with the fastball."
He's no twig out there – a Trojan horse, if you will, on Wednesday.  Helman, at 6'1″ and 210 pounds, brings a lot of force when he turns that fastball loose to the plate.
"He's got a deceptive arm slot,"  adds pitching coach Heath Murray.  "He can throw two-seam and four-seam.  He wants to be out there, and he competes.  All of our guys compete."
And based on their three starters, Mercer, Helman and Brian Allen, there has been off-season anticipation about this Troy team and how far it could go this year in area Division I baseball.  They have two Division I college commits in third baseman Connor Hutchinson (Ball State) and Ryder Kirtley (Virginia Tech), and enough emerging talent as a complement to make them that kind of an any-day, any-team, opponent.
"He [Helman] was in control," smiled Ty Welker.  "And that sets up pretty well when you've got a pretty good defense and a guy throwing strikes and battling on the mound.  He threw 107 pitches tonight, and first time out I know some people will think that's a lot.  But we got these guys ready to go, and he threw 90-plus last week.  You know he might have been stronger in the seventh inning than he was in the first."
Pitching and defense travels, of course, and makes you competitive against all comers.  Still, you have to hit, and you have to score.  Welker believes they will.
"We've not been outside much,"  he added.  "We've had a scrimmage and a half.  We faced a good lefthander tonight and we got his pitch count up, which we like to do.  But he struck out a lot of hitters (9) and we didn't put a lot of balls in play.  We're working on a approach, because when we have guys in scoring position we're not putting the ball in play.  We strike out or pop it up, when a ground ball to second would score a run in some situations.  I thought we had a better read on [Kolb] the second time through the order, but we can't be a team that waits 'til the third inning because it gives a team a chance to score on you.  We took advantage of some mistakes, and we did have a better approach the second time through.  And against their bullpen, as well."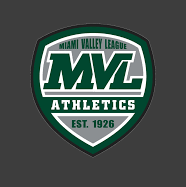 It should be interesting, and it should be a draw to North Market Street Field between now and mid-May.  They're home with MVL opponent West Carrollton on Friday.  The third starter, Brian Allen, makes his debut and Welker and company expect to see no discernible difference.
If pitching and defense wins games, keep in mind there's reason why major league teams play 30 exhibition games just to figure things out.  High school, of course, has no such luxury, and that said, Troy is 2-0 against live fire.
They expect to get better!