In his second tenure as coach at Tri-Village, Patriots coach Josh Sagester made another trip of the Final Four …and garners Press Pros honors as our area Coach of The Year, 2022, in boys basketball.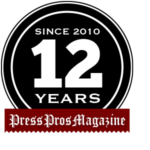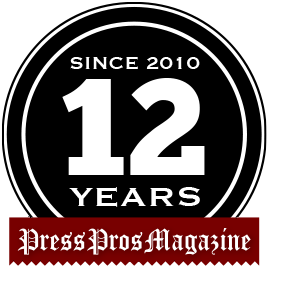 Who saw it coming?
Anyone that's familiar with the work ethic…and the culture of basketball at Tri-Village High School under head coach, and district Superintendent of Schools, Josh Sagester, that's who.  Two weeks ago he led the Patriots to their fourth trip to the OHSAA Finals, their third under his directive, and for that he's our selection as the 2022 area boys basketball Coach of The Year.
Seeking his second state title, having previously won the Division IV crown in 2015, he and the Patriots came up a game short, falling to Richmond Heights in the title game, 50-29.  A disappointment to some – to many in his position – Sagester's post-game remarks spoke volumes about that particular moment, of course…as well as the future.
"We're certainly proud of our kids," Sagester said. "One game does not make a season. As a coach, I'm just disappointed we weren't able to send our seniors out with a state championship."
What he didn't mention publicly…was the inner Sagester who took an even bigger disappointment from last year's regional round, a loss to Cedarville – like the disappointment of losing in 2014 in the state semi-final round – and used that experience to teach, motivate, his team to overcome a setback and get back to the title game just twelve months later. They won it all in 2015;  in 2022, they came up a game short.
"You learn from it,"  said Sagester.  "You learn that you have to put in the work, regroup, and come back.  Just like life."
Just like life, they came back from last year's shock, among the leaders throughout the regular season for the top spot in the state's weekly Division IV poll.  They finished the year 26-4, and with the pen-ultimate trophy to bring home as motivation for yet another title run, sometime yet to come.  And that has become a yearly reality at Tri-Village, because Josh Sagester has built not only a winning team, but a culture of winning basketball in New Madison, Ohio.
While it's true that Division IV Player of The Year, Layne Sarver, graduates, the Patriots return guards Wilson Suggs and Dalton DeLong for next year, along with 6'5″ forward, Justin Finkbine.  And beyond, for the future, the program is stocked with developing size and up-and-coming talent.
"We have kids coming,"  Sagester confessed recently.  "We'll have some talent."
And continuity, without question, as Sagester immediately instituted when he came back to the head coaching position after a three-year hiatus.  Now in his 15th season at Tri-Village, he's fashioned a record of 291 wins against 84 losses…and three trips to the crown jewel of Ohio basketball
One of those trips, that 50-29 loss to Richmond Heights, stands now as the most important game in his memory, no doubt.
"Obviously, Richmond Heights was very good and very talented," Sagester said. "They were the better team today. We turned it over a couple of times, and we struggled to rebound defensively.  That's something that's going to be haunting us for a long time…our defensive rebounding."
Like life, you learn, you regroup, retool, and make another run.  This defines the body of work at Tri-Village for Josh Sagester, for 2022, and a culture defined. Count on it.
More than enough to earn our respect as PPM's area boys Coach of The Year.