The junior-to-be from Lexington, Ohio, started out on defense, but moved to offense after Luke Farrell used his eligibility. Then he moved to defense for the Rose Bowl with the team light on linebackers.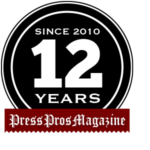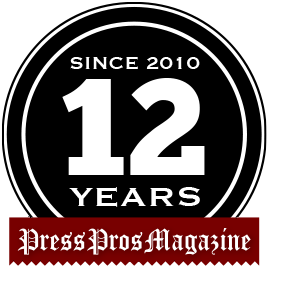 Columbus, OH – In the prehistoric days of television when most of the screens were black and white, sing-a-longs featured lyrics with a little white bouncing ball that helped keep viewers in time with the music.
At 6 feet 4 and weighing close to 260 pounds, Cade Stover is not little. But he has been bouncing around like that white ball more than any Ohio State player in recent memory.
The junior-to-be from Lexington, Ohio, began spring practice with the linebackers, and he certainly proved that he belonged there after having a pretty stout Rose Bowl in a 48-45 victory over Utah.
Stover switched from tight end out of necessity with the Buckeyes being low at linebacker after Dallas Gant transferred and K'Vaughan Pope was dismissed during Week 3 of 2021.
But during the open viewing segment of spring practice Tuesday, Stover was seen back at tight end. Again, this move is out of need with Jeremy Ruckert moving on to the NFL.
The man has gone from wearing No. 8 as a linebacker to No. 16 as a tight end, back to No. 8 and now back to 16.
"At the end of the day, it was up to him,'' head coach Ryan Day said of Stover's move. "We want guys to own it. Moving forward, he has a huge ceiling at tight end. You look at the work he has put in this past year and his skill set. I think he will tell you that he wants to bring that same defensive mentality to the offense. He can do that. He's strong, powerful and really athletic.''
Day said that Stover has wanted to play linebacker since he began playing football. He began his college career at linebacker, but volunteered to move to tight end at the beginning of last spring practice with Luke Farrell having used his eligibility.
Coach and players have had "constant'' communication about where Stover plays, Day said, and that the lines would continue to be open.
The Buckeyes have a small army of linebackers and only two will be on the field most of the time in the 4-2-5 scheme of first-year coordinator Jim Knowles.
Steele Chambers and Tommy Eichenberg started the Rose Bowl, and the list only begins with them.
Teradja Mitchell and Cody Simon played a lot last season. There's also Arizona State transfer Chip Trayanum, redshirt freshman Reid Carrico, senior Palaie Gaeteote and prized freshmen CJ Hicks and Gabe Powers.
"We do have a lot of linebackers,'' Day said. "Guys are trying to find their roles on the team. As a college coach, you have to find spots where guys can be successful.''
Tight end is wide open for people such as Stover, Gee Scott, Mitch Rossi and Joe Royer. Rossi is more of an H-back.
Why all the fuss about tight end depth?
There aren't a whole lot of catches available for them in this offense anyway, right?
Offensive coordinator Kevin Wilson explained that defenses would crowd the line and make quarterback CJ Stroud uncomfortable with three or four wideouts and no tight end on the field. He said the running game also would suffer.
Ruckert could be drafted as high as the second or third round, and that's largely because he can block linemen and linebackers and catch the football, especially downfield.
"No one asked him to come back,'' Wilson said of Stover. "Time will tell. We're not trying to force it. It's Cade's choice to be with us today. I do agree that he doesn't need to go back and forth all the time.''
Wilson compared the tight end position to a basketball team in that the room has players with all types of body sizes and abilities.
Scott, for instance, is a 6-foot-3, 235-pound converted receiver.
But it's imperative to have a big body tight end. Stover caught five passes for 76 yards last season.
"I probably have more respect for him after he went to defense because he truly became one of the premier leaders on this team,'' Wilson said of Stover.
FOR NOW, CALL THE LEO THE JACK
Knowles has been on the job since January 2, and he has been in no hurry to start assigning jobs and roles.
It was only yesterday that he began installing his signature defensive player, the Leo.
Until a player or two show signs of taking ownership of that spot, the position will be called Jack.
The Leo or Jack is a hybrid linebacker-end. He can line up in any gap and will have the ability to move around before the snap.
Of course, players are lining up to be that man.
"We dropped a bunch of it in today actually,'' Knowles said. "My plan is to push, back off, push back off. I'll download a bunch of information and then I'll pull back into it, call the same defense for a while and download a bunch of information.''
Knowles explained why, for now, it's dubbed Jack.
"Leo is the king of the jungle, so when you become a Leo that's a big deal because you can do what a D-end does and you can do what a linebacker does,'' he said. "So, what we call it now is a Jack position. A bunch of guys have a shot at it.''
Reporters laughed when Knowles said that, yes, sophomore-to-be end Jack Sawyer will get a crack at playing the Jack.
"I like him a lot. He's serious about it,'' Knowles said.
The he dropped an obscure name.
"The guy who has impressed me after the move quickly is Mitchell,'' he said.
Who is Mitchell Melton?
In 2020, he was a four-star and the No. 11 linebacker in the nation according to 247Sports out of Silver Spring, Maryland. He has been moved to defensive end. It helps that he's 6-3, 245.
"I thought he has shown up well,'' Knowles said.
Other candidates for the Jack are end Javontae-Jean Baptiste, true freshman Caden Curry and Gaotete.
Carrico, of Ironton, has been in the Sam position when offenses use two tight ends.
"Reid has a chance,'' Knowles said. "Quiet guy, but he's definitely determined. I see him making progress every day."
Josh Proctor hasn't practiced much in coming back from a broken leg, but Knowles made sure to point out his potential in the new defense as the free safety.
"We need him, we want him,'' Knowles said. "He's a guy that can really change the game."
But he also praised former Bullet Ronnie Hickman as a safety.
"I love Ronnie,'' Knowles said. "I think he's a great piece in the middle there to run the show."
The book on Knowles is that he enjoys playing games within the game. There is a Silver Bullet of the Day award put out on social media, and it's a badge of honor to win it.
The defensive staff will let players know who received votes.