On a miserable day to play, or even watch, Troy Christian scored five runs in the final two innings to overcome a 3-0 Covington lead and win the opener for both teams, 5-3.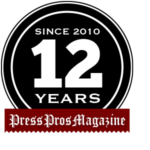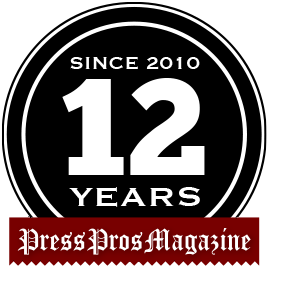 Covington, OH – Troy Christian baseball coach Tony Ferraro has been doing it for a long time, and through a lot of cold miserable springs.
But for the first five innings of Tuesday's season opener at Covington he'd seldom looked colder in his 30-some years of coaching.
That is, until the sixth, when the Eagles came off the mat, down 3-0 against Covington ace Jenson Wagoner, to score 4 times and take the lead, and eventually win the game, 5-3…courtesy of a sterling relief effort by righthander Zane Harris.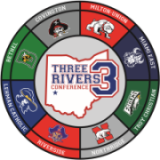 Afterwards Ferraro's teeth came just short of chattering in the 38-degree, damp evening air.  But he smiled at the question of when cold weather is too cold to play baseball?
"It's not so cold when you win,"  he grinned.
Touche'!
It had all the makings of a classic opening day pitching duel as Covington's Jenson Wagoner and Troy Christian's Lucas Day matched up for the first four innings to collectively throw 2-hit baseball, and strike out 14 hitters.  Both hits were off of Wagoner in support of Day, who's a commit to play next year for Oakland University, in Michigan.
Wagoner doesn't have that kind of matching offer, but throws equally hard and used the head-to-head challenge Tuesday to make a case for himself, striking out six of the first twelve outs he retired.
But Day struck out nine of the first twelve he faced, and appeared to be headed for high double figures until Covington scratched home a run in the fourth on an infield error on a ball hit by Jenson, a walk, and an eventual wild pitch that scored Jenson from third.  1-0…Covington!
In the fifth the young Covington team touched Day again, this time on a one-out walk, a hit batter, and a bases-clearing triple by Wagoner who went into third base head first, face-first actually…but awkwardly, none-the-less, and appeared to come out the worse for wear with a gash on his chin and his wind knocked out.  Day left the game with one out, in favor of reliever Zane Harris.  But nonetheless, Wagoner carried a 3-0 lead into the sixth, needing just three outs to secure what would be a stunning opening day win by a Covington team playing four seniors, two freshmen, and four sophomores against the Three Rivers Conference favorites.
Wagoner apparently left some of his mojo at third base with the awkward slide, because when he went out for the sixth he wasn't throwing as hard, or as accurately.
"He was right at the pitch count,"  said Buccs coach Andy Johnson.  "Plus, the inning before was a long inning, it was cold, and he had gone far enough."
But not before Troy Christian would load the bases on a walk to Ben Major, a single by Day, and another single by Camden Koukol…and that was as far as Johnson was willing to go with Wagoner.  Tyler Jay came on to relieve Wagoner and promptly gave up singles to Matt Major, Connor Frye, and Judah Simmons, with an error mixed in, and by the time he had retired the final out Covington was down 4-3.
Harris did what all relievers should do.  He threw strikes, and a lot of them, retiring Covington easily in the bottom of the sixth.
"Our young hitters simply quit swinging the bats,"  said Johnson later.  "We had 14 strikeouts in the game and 10 of them were looking."
In the meantime Troy Christian did what all good team should do.  They tacked on an insurance run in the top of the seventh on a single by Day, a walk to Koukol, and an RBI single by Matt Major…to take a 5-3 lead.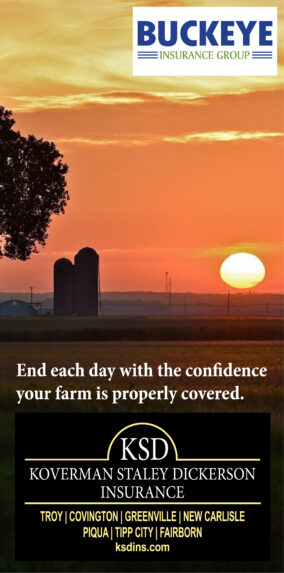 Once again, it was Harris in the bottom of the seventh, retiring the side in order, striking out two of the three outs.  And for his 2.2 innings he pitched scoreless baseball, struck out 4, and threw less than 30 pitches.
"It was a good win for us,"  said Ferraro.  "Their guy throws BBs, and we'd seen him shut out a couple of teams that we scouted last year.  We knew how good he is.  But once we got some people on base, in this weather, his pitch count got up a little.
"Lucas Day was at his pitch count when we took him out.  On a cold day like this, once he hit 75 we took him down.  It hurt us, but our second pitcher threw the ball pretty well.  Zane threw strikes, did a great job, and we were pretty pleased with him."
Cold?
"Not so bad when you get a 'W',"  said Ferraro.
TC won the game with 5 runs on 9 hits and committed no errors.
Covington lost with 3 runs on just 2 hits, and committed two errors.
"I told the kids I was proud of their effort,"  said Johnson, who's made a total personal commitment to rebuild Covington baseball after taking over the reins from retiring Mitch Hirsch four years ago.
"They played with confidence and they didn't give up.  Even when they scored the four runs in the sixth they didn't hang their heads.  They played with confidence the entire game.  We had them (Troy Christian) on the ropes, and you could tell.  It took everything they had to claw their way back.
"Jenson wasn't the same after the play at third base, and their reliever (Harris) did a good job.  He was a different guy, and we just didn't adjust to him.  We're a young team, playing a lot of freshmen and sophmore, and adjustments during the game are a challenge for them.  But we'll get there eventually."
It was cold – miserably cold – and even colder for Johnson and Covington because they did have Troy Christian on the ropes, needing just six outs to preserve the win.
Tony Ferarro had seen cold baseball before, a lot of times, and knew the secret to playing in March.  Wear all the clothes you have…and wait for that one big hit.
Tuesday…he had Matt Major, Connor Frye, and Judah Simmons to thank.