The air is replete with protests and indignation now, but forgiveness for DeShaun Watson's alleged improprieties is only as distant as however long it takes him to throw a few touchdown passes and accrue a few victories.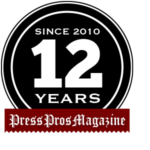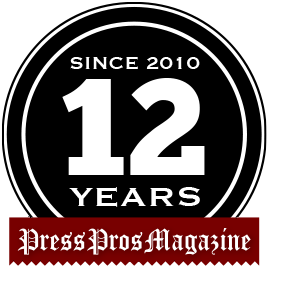 Cleveland, OH – I might have taken the bait and been fruitlessly sucked into the histrionic hectoring over DeShaun Watson's arrival as quarterback of the Cleveland Browns, if not for the sage insight of our estimable vice president.
Thankfully, her timely admonishment this week to elevate "the significance of the passage of time" as a personal priority prevented me from following Max, Skip, Shannon and Stephen A into the abyss of conversational irrelevance as Watson made his debut in orange – not an orange jumpsuit, mind you – on Friday afternoon.
The significance of the passage of time is indeed significant in Watson's case – as a quarterback, not an alleged criminal – because not even F. Lee Bailey in his prime or Johnny Cochran when alive could have marshaled a better defense of public criticism for the Browns' paying $230 million to an accused sexual predator than the significance of the passage of time.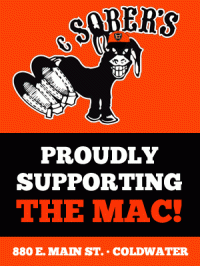 You don't need a Rolex, Timex, Cartier, Bulova, Movada or even Mick Jagger to tell you that Watson's theme song as Cleveland's franchise quarterback is that old Rolling Stones' classic, "Time is on my side…yes it is."
Now if you haven't been paying attention to Watson's saga over the past year plus, you might have missed that he missed all of last season because his former team in Houston couldn't bring itself to play someone accused of sexual assault by 22 different massage therapists.
Forgetting for the moment how unusual it is for a professional athlete to entrust their body – which must be meticulously cared for so it can function flawlessly and thus preserve his multi-million-dollar earning potential – to random massage therapists rather than one he trusts enough to employ like he does a driver, personal assistant, chef, tailor, sports psychologist…um, what were talking about?
Sorry, that's a waste of some pretty significant passage of time…which, by the way, the Browns apparently did not do in vetting Watson so they could proudly – albeit it almost apologetically and very quietly and extremely respectfully –  introduce Watson as their QB of the future.
Even if you didn't know about Watson's travails in Houston and his forced inactivity – from the football field, anyway – last season you surely know how rare it is for the Browns to have a quarterback worth celebrating.
Since re-entering the NFL as an expansion team in 1999, they've been searching for a competent quarterback with the desperation of a man trapped on a desert island surrounded by salt water seeking an ice-cold bottle of DeSani.
The Browns have tried No. 1 overall picks (Tim Couch, Baker Mayfield), first-round picks (Brady Quinn, Brandon Weeden, Johnny Manziel), other-round picks (Charlie Frye, Colt McCoy, Cody Kessler, DeShone Kizer), free-agent signees (Jeff Garcia, Jake Delhomme, Josh McCown, Robert Griffin III) and journeymen hangers-on (Seneca Wallace, Bruce Gradkowski, Trent Dilfer, Tyrod Taylor).
That's not even a comprehensive list of the 31 different quarterbacks who've started for Cleveland over the past 23 years, but it provides a flavor – however hard to swallow that flavor is – of just how desperately willing ownership was to surrender three No. 1 draft choices and three other selections in the third- and fourth-rounds to trade for a quarterback it worked very hard not to show how happy it is to have as the face of its franchise.
General Manager Andrew Berry said the "transaction has been difficult" and "triggered a range of emotions" and "weighed heavily on all of us up and down the organization."
He noted that the decision to proceed with securing Watson's services – which forced the Browns to tear up his existing four-year contract at $40 million per-year with three seasons still remaining – and sign him to an even more lucrative, fully-guaranteed deal required "a five-month odyssey."
But thankfully, after all that, and after – of course – gaining newfound clarity and respect for the deep suffering of sexual assault victims everywhere, the Browns were able to "appreciate the question" of how they could affiliate with such an accused scoundrel and get past their reservations, even though "we certainly understand the optics of it."
Well, then, now that all that's behind us we can explain why the significance of the passage of time is going to be significant in DeShaun Watson becoming not just a tolerated member of the Cleveland Browns but one whose jersey is worn by myriad fans and after whom many future little DeShauns will be born into happy homes flying brown and orange flags on the front porch.
Once upon a time, the same disdain, disfavor and denigration now visited upon Watson by fans who will "never root for the Browns again" will yield to overwhelming and near-unanimous hero worship most recently lavished upon Tiger Woods, Ben Roethlisberger and the late Kobe Bryant.
Each had their moment in the crosshairs of threatened eternal unforgiveness, only to be magically bathed in the significance of the passage of time.
All the adult film stars and pancake waitresses didn't leave much lingering stink on Tiger once he returned to the PGA Tour and won the Tour Championship and then the Masters.
No amount of cash settlement Big Ben paid to a woman who accused him of raping her in a Lake Tahoe hotel room mattered much to Steelers' fans over the final decade of his career, culminating in Roethlisberger being hailed as one of the greatest players in franchise history when he played his final game this past season.
Bryant retired as one of the NBA's most beloved and admired players, and his tragic death in a helicopter crash in early 2020 touched off all manner of commemorative celebrations by the league's teams and best players.
Any mention of Bryant being charged with rape in Colorado in 2003 during the final 10 years of his career earned near-universal scorn. While the trial on those charges never took place because of the accuser's unwillingness to proceed, Bryant admitted to cheating on his wife with the accuser and eventually settled her civil case out of court.
Woods, Roethlisberger, Bryant…all among the most beloved athletes of this era. Each will be fondly remembered and forever insulated from their personal failings by their athletic greatness and fans' eventual elevation of winning over everything else.
DeShaun Watson will get there, too.
And when he does, you can chalk it up to the significance of the passage of time.
Bruce Hooley is the host of the We Tackle Life podcast on iTunes and GooglePlay.