As temperatures hover around the actual freezing mark this weekend, it brings more focus on a need for change – baseball should be played later in the spring, and in better weather.
Note:  Game 2 of the Buckeyes' weekend series with Purdue has been postponed due to the above conditions.  They'll now play a doubleheader on Sunday, scheduled for 1 pm.)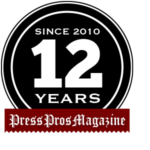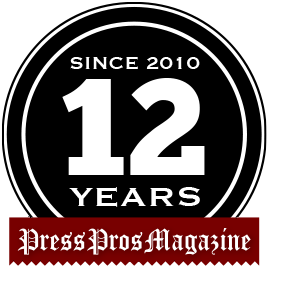 High school baseball opens this weekend across Ohio…maybe!
The forecast across the state is for an average high of 34 degrees, with overnight lows near 20, which brings even more focus on the question of why administration fights so hard against moving the baseball season to later in the spring, and into summer.
It is a point of discussion as well with the NCAA, according to some Big Ten coaches, Greg Beals and Michigan State's Jake Boss, among them. But it can't come soon enough to help Ohio State and Purdue this weekend.
From a grass roots perspective, high school administrators have fought the idea from the onset of its proposal, citing a number of reasons why it won't work:  conflict with other summer activities, added expense, liability, competition for athletes and off-season preparation for football and basketball…and the reality among some that it's just too much trouble for too few athletes…for a sport that doesn't generate any money.
But in the state of Iowa they've played high school baseball in the summer for years, and apparently pull it off.  The season has begun around the 1st of May, and concludes around the 4th of July.  There is apparent cooperation, kids get to play in better weather, and some schools actually charge and admission to the games…so baseball does generate some revenue.
You can Google it and read various opinions on how successful it is, but most seem to have become accustomed, and have made the adjustment to summer baseball.
"We've tried for years now," says Michigan State's Boss.  ""We'll play anyone, but it's really hard to get a home-and-home contract with an SEC team to come to Michigan and play in the spring."
Beals admits that he'd welcome the change, as well.
But change comes hard when there's only so many days on the calendar, and those days have been spoken for…for years!
Still, they'll try to play baseball in Ohio and here in West Lafayette today, risking hamstrings and arm injuries in the face of hypocrisy.  In a culture that demands fairness and safety at all costs, no one would expect to play basketball on an outside court in the middle of February.
And the same people admit that it's really not a very good idea for baseball, either.
I saw some kids playing catch this week, while dodging pools of standing water on a high school diamond. It made me think of area teams whose season begins this weekend…and the truck loads of drying agent to make standing water into something with the consistency of quicksand.
Not ideal, and ridiculous compared to conditions for other sports.  But it's fine for baseball.  There's only so many days, you know.

Friday's 7-5 Purdue win here in West Lafayette marked their 18th win this spring in 19 games, by far the best start for Purdue baseball in the history of the program.
"They're good,"  said Greg Beals earlier this week.  "They do the little things.  They don't strike out, they put the ball in play…and they're playing good defense."
They also entered this weekend's series with the best earned run average among all Big Ten teams…2.64.  The five runs the Buckeyes scored on Friday raised it only slightly, to 2.81.
Kade Kern's two-home run day on Friday extended his brief hot streak.  Counting Tuesday's 3 for 4 game against Wright State, the Archbold, Ohio junior is now 5 for 9 this week with four extra base hits.  Hitting just .130 prior to that game with Wright State, he's raised his average 63 points since, to .193 following Friday's loss.
Zach Dezenzo also had a 2 for 4 day against Purdue, raising his average to .259.  Dezenzo leads the team in home runs with 6, and RBIs, with 20.
Tyler Pettorini, Drew Reckart, and Archer Brook collected the remaining three hits on Friday, each with a single.
The Buckeyes left four men on base Friday, and just two over the final four innings.  Purdue had seven LOB.
With Friday's 7-5 win, Purdue snapped a nine-game home losing streak to the Buckeyes, dating back to the 2014 season.
Sophomore righthander Nate Haberthier is scheduled to pitch Saturday for the Buckeyes, weather permitting, of course.