Our latest received from satisfied and not-so-satisfied readers on the state tournaments, the state of officiating…and thoughts as to why summer high school baseball falls on deaf ears.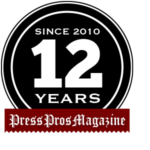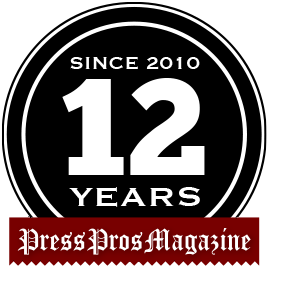 Once again the reader numbers for the recent state tournaments were strong, with a lot of first-timers checking in to share their own impressions – thoughts.
"The OHSAA should observe that the state tournament is a risky place to take a grade schooler and have him observe the behavior of older kids chanting obscenities. Can anyone explain why that's allowed? Or is that just a part of respecting the game?" … Scott Hawes
(Ed. Note:  We saw, we heard, and it did have the feeling of no one being in charge.  Everything evolves.  Apparently "sit down, shut up" wasn't getting it done.)
"First-time reader and enjoyed your site and the story about the Waverly Tigers, but not so happy that teams like Waverly and Tri-Village have little chance of competing with schools like Gilmour Academy and Richmond Heights. Until the OHSAA understands that population drives the standard for competitive balance, rural schools like Waverly have far less than a fighter's chance." … Dan Wharton
"Great stories and great pictures, as always. Love your commitment to quality coverage." … Michael Turner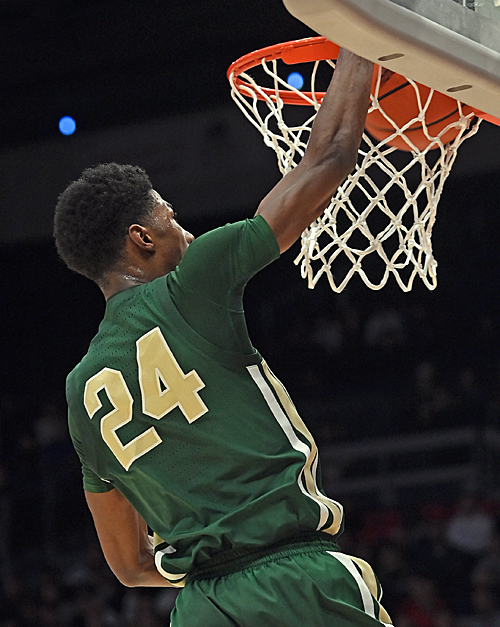 "Steve Blackledge wrote: "It really wouldn't have mattered much. The Fighting Irish's paralyzing 16-0 run, and their all-divisions state record 10th championship for that matter, was just a matter of time." He should have wrote that it's time for the OHSAA to make Akron St. Vincent-St. Mary play someone their own size. Division II basketball is a joke. Just three months of pretending until you see who SVSM mauls for the state title." … Tom Killilea
"I enjoy watching girls basketball, but I didn't enjoy the environment of the Reynoldsburg-Mason game in the Division I finals. If schools can't control how students act and the disrespectful things they say, maybe they should be told to take a timeout for a year or two." … Richard Twehues
"It's a shame it's not in Columbus anymore (the tournament). Merchants in Columbus have to notice the drop in business. Besides, students would like to play in the Schott." … Mary Rhoades (via Facebook)
(Ed. Note: Actually, Mary, it's a shame that Columbus didn't do more to keep the tournament, like Canton does for the state football tournament. Ohio State didn't exactly go out of its way to make the Schott an option for those students you write about.)
"I would consider going to games at St. Johns Arena, or the Schott, but I won't drive an hour and half to Dayton's Arena." … Dennis Parks (via Facebook)
(Ed. Note: In the past someone has always had to drive an hour and a half (or more) from somewhere to get to St. John Arena or the Schott.  So…..)
"UD Arena is a better atmosphere, but cashless concessions is a joke.  Too slow, and annoying to wait behind someone whose card is refused because they haven't made a payment.  And they want to argue."  … Fast Food Phil
Bruce Hooley wrote about officiating during the boys tournament, and the amount of contact allowed. Apparently he isn't the only one who's noticed.
"Thank you Bruce for writing what needs to be said. It's concerning to watch. Way too rough, and not fun, either. New Press Pros reader, but you have me hooked." … Robert Gill
"Interesting to read Denny Morris's statements about officiating, who said this: "If there's an advantage, if there's displacement, there's going to be a lot of contact occur in some shots that's initiated by the offense."  He must be an attorney.  If it takes that much evaluation to determine whether a player is fouled it's more incentive to push the envelope farther and for the game to get even rougher." … Tim Courtney
"It's hard to imagine as physical as the Centerville-Pickerington game was that Gabe Cupps wasn't fouled on the two drives to the rim where he ended up on his back and out of bounds. Chapter one of the rule book should be called 'Common Sense'." … Greg Shipley (via Facebook)
"Short and sweet, a lot of double-talk. Blow the whistle." … Larry Neal
Finally, our annual poke at administrators for not moving softball and baseball to warm months will be ignored, as always. But it didn't take long to hear from those who have an ear for hypocrisy:
"I'm guessing the freezing lady in the photo from the article was not someone who worked for the OHSAA.  Great shot."  … Patrick Motycka
"Baseball clearly doesn't get the same respect as football, and playing in cold wet weather is clearly not what's best for the kids.  Point taken, I hope." … Jerry Criswell