He led New Knoxville to the 2022 OHSAA Division IV girls championship game, and in his 17 years with the Rangers established a basketball legacy that will endure, despite his recent retirement.  Coach Tim Hegemier is our Press Pros 2022 area Coach of The Year in girls basketball.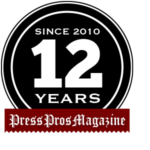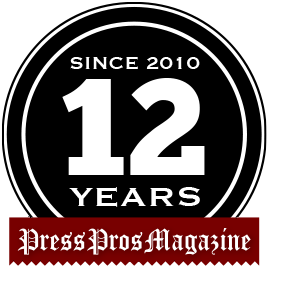 He might smile, he might be pleased…and he might not.  New Knoxville's Tim Hegemier has never been one to shout his name from a mountain top.
But for once someone should, as we're pleased to name him as Press Pros' 2022 area Coach of The Year in girls basketball.
Hegemier led the Raiders to a 27-3 record this past season, to an undefeated Midwest Athletic Conference title, and ultimately to the Division IV state final game before losing to Waterford, 35-26.  And then, just as quietly…he announced that he was retiring after seventeen years as the coach in what might be Ohio Division IV's smallest school.
"It would have been a good way to go out…go have won the title,"  said Hegemier following the loss to Waterford.
"But I told the girls…there's nothing to hang your head about.  They're one of the most successful girls programs in our area for what they've done in two sports. They won it in volleyball, they just about got it in basketball. It would have been a nice way to go out, but it is what it is.
"And…I love them to death."
There's no question about it…Hegemier's quiet and understated manner produced results.  He finished with a career record of 413 wins, 279 losses, and won 67.5% of his games.
"He's the best,"  senior Ellie Gabel declared after the Rangers had wrapped up their MAC title earlier this year with a win over New Bremen.  "We wouldn't be where we are without him."
But to Hegemier, he credits the girls he's coached along the way.  The Rangers wouldn't have been who they were for all those years without them.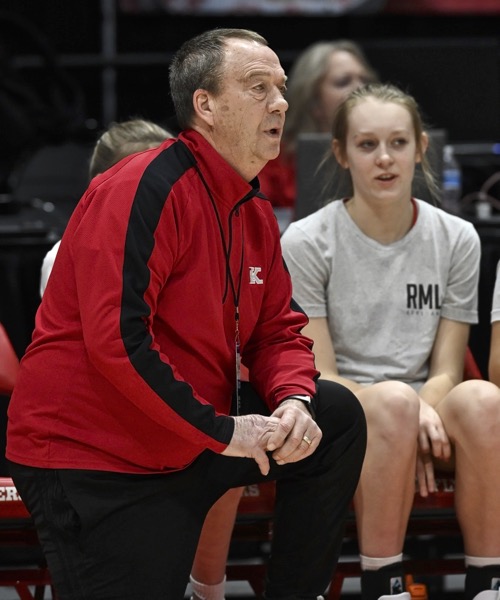 "We always tried to play good defense,"  he says.  "And I think we did play pretty good defense."
To his point, New Knoxville held opposing teams this year to an average of 23 points, prior to tournament play.
And what's next for Hegemier, whose brother Dan won state titles with Fort Loramie (2) and New Knoxville (1), and is still coaching at St. Marys.
"I've always loved coaching,"  he said after his final game.  "But now I have some other kids that I want to watch play."
As he should.
As a final tribute, we, along with numerous colleagues and friends, with him the best…and congratulate New Knoxville's Tim Hegemier as our 2022 area Coach of The Year in girls basketball.