Nicholas Petit-Frere, Garrett Wilson and Chris Olave were among those going through the pressure-cooker of the combine earlier this month in Indianapolis, but this was a chance to fortify their draft positions in friendly territory inside The Woody.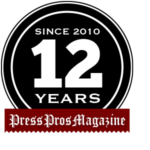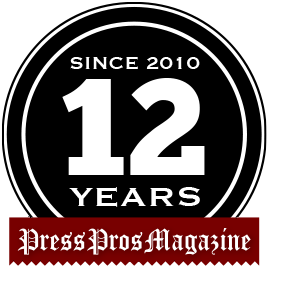 Columbus, OH – Nicholas Petit-Frere felt pretty comfortable during the NFL combine earlier this month, even though a good portion of his time was spent in his underwear being examined by team doctors.
And why not?
The man should have felt that way after having played in two Big Ten championship games inside Lucas Oil Stadium.
At first, it felt strange to him returning to the Ohio State campus and Woody Hayes Athletic Center. He had graduated in December and packed up his belongings and returned home to Tampa after the Rose Bowl to train for the draft.
Then he began to bump into former Buckeye teammates before Wednesday's Pro Day, and all of a sudden it was all good.
"I was a little nervous coming in here Saturday, and then I saw a bunch of the guys and it felt like I was back home,'' Petit-Frere said. "Indy was home because we play there for the Big Ten championship. But this is really home.''
Petit-Frere, an early-entry 6-foot-5, 315-pound offensive tackle, is predicted to be taken in the second round. The three-day draft begins April 28.
He has been working like mad to get ready as have 10 other former Buckeyes, Chris Olave, Garrett Wilson, Thayer Munford, Tyreke Smith, Antwuan Jackson, Master Teague, Haskell Garrett, Chris Booker and Demario McCall.
Tight end Jeremy Ruckert did not participate except to bench press 225 pounds 22 times. One foot was in a walking boot because of plantar fasciitis.
There were 108 NFL scouts, representatives and coaches in attendance, notably Mike Vrabel of the Tennessee Titans, Ron Rivera of the Washington Commanders, and Lovie Smith of the Houston Texans.
After playing in front of 100,000-plus spectators, this was not a get-sick-to-your-stomach time for Petit-Frere.
Scouts like his versatility – he started at right and left tackle for Ohio State – strength, footwork, athleticism, size and quickness.
One web site predicted that he could become a dominant player.
"There has been a lot of training,'' Petit-Frere said. "I've been taking care of my body and learning what it takes to be a professional. You do extra stuff besides running so the next day you can be better. It has been upping it up a notch and seeing how much more you can do.''
He observed former Buckeyes offensive linemen Josh Myers and Wyatt Davis, among others, prepare for the combine and Pro Day, and tried to mirror what they did.
"All the training that Ohio State has put me through got me here today,'' he said. "We've trained it so long. They say if you train it, you trust it. It's just, (go out) perform. Just do your very best.''
Petit-Frere checked in at 6 feet 5, 315 pounds. He had 24 repetitions in the bench press and a vertical jump of 30 feet, 5 inches.
Of course, the showstoppers were probable first-round draftees Olave and Wilson. They ran routes and caught passes only. Both are early-entry juniors.
"I thought I did well,'' Wilson said. "There was one ball on the ground. I think I did a good job of doing what I can do.''
Yes, he was nervous despite having been to Indianapolis. Current Buckeyes quarterback CJ Stroud threw to him. Former Ohio State quarterback Cardale Jones threw to others.
"It's super stressful, but I like to say it's good stress,'' Wilson said. "It's a blessing to be in this position. I won't lie, this is the most stressful three months I've had in my life. So much is riding how you perform on a certain day. You can wake up not feeling good one morning and then what. I'm a competitor and I love doing this. Getting to the next level is my dream. This is what it takes.''
Olave's goal was to show the NFL that he can run routes inside and outside.
"I feel like I'm versatile, and I wanted to show teams,'' he said. "I'm glad we got it in today. I think I did good. I think I showed that I can run any route.''
At one point, Olave was a mere three-star prospect coming out of southern California.
Ohio State head coach Ryan Day offered him a scholarship, and then the rest of the big boys followed.
Now, he's set to make a lot of money.
"Growing up, you dream of being in this position,'' Olave said. "This is a huge opportunity. I'm taking it day by day and not taking anything for granted. This is a dream come true. Growing up, watching the draft and watching the combine and watching everybody's pro day and finally being here, it's a huge blessing. I've got to take this opportunity and run with it.''
Tailback Master Teague isn't supposed to be drafted, but he spoke about his religious faith and doing the best that he can in going through the process.
Teague could have returned for another college season, but intimated that there wouldn't have been enough carries for him with the emergence of TreVeyon Henderson and Miyan Williams.
In 2021, he was limited to eight games because of injuries and falling back on the depth chart. He ran for 355 yard and eight touchdowns, whereas the totals were 789 yards in 2019 and 514 yards in 2020.
"This last year wasn't what I would have liked it to be,'' Teague said. "The last couple of years before that were a lot better. I'm still not where I know I can be and what I can do. I'm still hungry to show what I have.''
What about his day?
"It definitely felt good. I gave it my best effort,'' Teague said. "The numbers I did were around where I wanted to be.''
Actually, Teague was something else. He ran the 40 in 4.44 seconds – that from a 226-pounder – had a vertical league of 36 inches, a standing broad jump of 10 feet, 11 inches and bench-pressed 225 pounds 27 times.
He was not invited to the combine, and one could tell that it still stings him.
"It was frustrating,'' Teague said. "I guess I understand it. I don't really know. I'm just glad to be out here and showing what I can do. I'm glad for the day.''
Teague has been working out with Michael Johnson Performance, the company of the former Olympic 400-meter gold medalist.
He wants to show scouts that he has the speed to get to the second level.
"But you also have to be dirty and gritty, and I know that I can do that,'' Teague said.
Pass protection and catching the football also is something he must show. He caught 35 passes in his career.
"A lot of times people second-guess big backs about whether they can catch,'' Teague said. "Can he catch? I can catch. It might not be as pretty as some receivers as Olave, but I can work at it. I can definitely catch. Hopefully, I showed that today. I'm confident in my hands. Hopefully, I showed that and answered some of the second-guessing.''