The offensive lineman retired from football after informing Day that he attempted to take his life. He has made his fight public on Twitter and "The Today Show."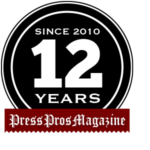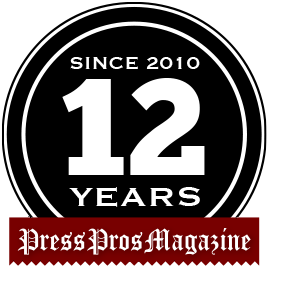 Columbus, OH – The chances of former offensive lineman Harry Miller pulling on uniform No. 76 again are slim, and that's quite all right with Ohio State head coach Ryan Day.
Day took questions from the news media for the first time Tuesday about Miller informing the public on Twitter last month and on "The Today Show'' Monday about how and why he attempted to take his life before last season.
He chose to retire from football around the beginning of spring practice.
Since then, the process for Miller with health care professionals has been to raise his mental health to the point where he can function normally with depression and anxiety.
Miller told Day about his suicidal urges last pre-season, and that's when he was put into contact with university psychiatrists and therapists.
Day and his wife, Nina, are active in promoting adolescent mental health through Nationwide Children's Hospital. Day was 8 years old when his father took his life.
"I am proud that (Miller) was able to step out and ask for the help and then be willing to do the work because that's the hard part,'' Day said Tuesday. "I think you certainly have to have the courage to say something and ask for help, but then you've got to go do the work. Wake up every day. He has done that. It's so great to see that. But this is still something that's a work in progress for him."
Day said that Miller's mental health crisis "is something that keeps you up at night, for sure.''
Would Miller have a place on the roster if he decides to return to the team?
Day and Miller have been talking about how he can help the program as a former player.
"It took a whole year to kind of get to this point for him," Day said. "You can tell how emotional he was about it because football has been a huge part of his life. So, to step away was a big deal. Now, he's kind of repurposing himself. That's not easy to do. But I'm proud of what he has done. He has got a lot to offer."
This isn't a situation like a torn cartilage or ligament where a doctor can fix Miller with surgical tools.
"This issue is not going away," Day said. "So, we have to keep swinging away at it, and hopefully his message is going to help some more people so that we don't have these situations moving forward."
Miller appeared on NBC on "The Today Show'' to explain his situation and why he stepped away from the game.
In 2020, when the team won the Big Ten championship and lost to Alabama in the national championship game, Miller started at left guard in six games for the Buckeyes.
He didn't participate in spring practice in 2021 and played 26 downs last season before stepping away.
"I had no intention of this happening the way it did," Miller said on "The Today Show'' about his public openness. "People have called me brave, but to me, it just felt like not dying. It felt like being honest. Maybe bravery is just being honest when it would be easier not to. If that's bravery, then so be it."
Then he explained how his mental health collapsed.
"I guess I've always been anxious and depressed," Miller said. "Years passed. I felt good in high school. Go to college, and it's just sort of difficult. You've got these young people being thrust under these bright lights. As a student-athlete, you play a game and perhaps you made a lot of mistakes and people send you messages saying, 'Transfer, you suck.' Some people get death threats. . . I'm trying to text my mom and that's the first thing I see."
Miller might not think he was brave going on live television, but Day certainly thinks so.
"When you go and put yourself out there on the Today Show, when you put yourself out there publicly, there's a concern of what people may say or think," Day said. "I think that the support of Buckeye Nation, of the state of Ohio, of Ohio State, of this football team and really nationally has been pretty remarkable. I think that means a lot to him."
Trolls on social media went a long way in nudging Miller toward the brink.
Day has told the team time and again that maybe 10 people in a stadium of 107,000 might have it out for a player.
These people, he said, have no idea what a player goes through with regard to training, film study, practice and academically just to get on a football field.
There is a quotation from Theodore Roosevelt on the wall in the main team meeting room inside the Woody Hayes Athletic Center that tells the players to block the outside noise.
Roosevelt wrote that, "The credit goes to the man who's actually in the arena.''
"The guy who's actually in the arena is the one who counts,'' Day said. "Not the critics and the people who criticize and say those things. It's actually the warriors who actually go out in the field. That's a big thing today. I think now with social media and the amount of exposure that these guys get, it's great. There's a lot to gain from it. But sometimes it can hurt. I think the easy thing to do is to look at it and say, 'Well, boy, they get a free scholarship, they get all this attention, they get all this.' That's great and it is true. But there's also the other part of it that is easier for some to handle and a little bit more difficult for others. It's something we need to be aware of. That's why we've put in place some of these services to help our guys to deal with that."