Except for an awkward 7th, it was as good a dress rehearsal as one could have hoped for.  OSU readied itself for Big Ten play with a 7-5 win over Wright State.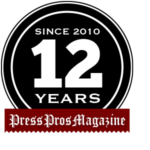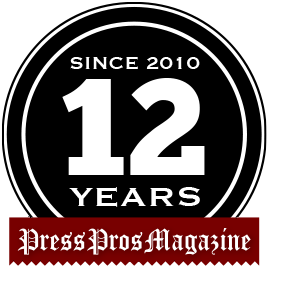 Columbus, OH – Not in these words, perhaps, but following Tuesday night's 7-5 win over Wright State Greg Beals met with his Buckeyes (8-11) in short left field and probably said:
"Enough with the overture.  Now the opera begins this weekend, on the road, with the Big Ten opener…Purdue!"
And given that, the Buckeyes made the most of their final pre-conference tuneup with 7 runs on 10 hits, committed one error, and except for a sloppy bottom of the seventh when Wright State scored four of their five runs, he (Beals) liked what he saw.
Most notably…a 3 for 4 night by centerfielder Kade Kearns (batting .130) that included a pair of doubles, two RBIs, and two runs scored.
"That was important…important for Kade Kern and our ballclub," said Beals.  "We needed to get him going, and from an offensive standpoint, our best players showed up tonight.  Marcus Ernst went 2 for 4, Zach Dezenzo went 2 for 4, Mitchell Okuley was 2 for 4, Kade Kern was 3 for 4 with a couple of doubles, and Archer Brookman was 1 for 3 and rock solid behind home plate.
"We got hits from Ernst, Dezenzo, and Kern, and when we started the season those guys were the top of our order.  And there were a lot of big hits, RBI doubles from Ernst and Kern and Brookman.  We needed that from our offense, that consistency that we lacked from our top dogs."
Junior Tyler Kean (Springboro) got the start, pitching 2.2 innings, and benefiting from a two-run bottom of the second when Okuley dumped a double into left, Tyler Pettorini drew a one-out walk, and Kern lashed a bullet past the third base bag to score them both.
They added two more in the fourth, highlighted by a Kern single, a Brookman RBI double, and a double steal that scored Brookman from third base….4-0, OSU.
They added in the 6th, with Kern's second double of the game, a walk to Brookman, an RBI double by Ernst, a fielder's choice by Colton Bauer to score Brookman, a single by Dezenzo to score Ernst, and just like that…it was 7-0.
Kean was fine for his first two innings, but clearly tired in the third after retiring the leadoff hitter.  After loading the base with a pair of walks, Beals summoned Jake Johnson from the bullpen and he promptly ended the Raiders' rally with a 6-4-3 double play.
Johnson would pitch 2.2 innings of two-hit, shutdown relief, and has been his custom through 13 innings and six appearances (0.69 era)…crickets from the Wright State bats.
"Dan DeLucia talks about conviction…a lot,"  said Johnson, afterwards.  "So every time I take the mound I do it with conviction, 100%, and I feel really confident behind that."
Beals made sure his bullpen was fully tuned for the weekend, as Tim Baird followed, and had the misfortune of giving up 4 runs on 3 hits in the seventh – with some awkward bounces, as well. Trent Jones followed to finish the seventh, Nate Karaffa pitched a scoreless eighth, and Ethan Hammberburg closed it in the ninth, needing just nine pitches.
But aside from the win, the biggest relief of the night was Kern's 3 for 4, and some personal confidence entering Big Ten play this weekend at Purdue.
"The coaches have been getting me into some good situations the past few weeks, because I haven't been hitting.  I've gotten some good at bats, which helped my confidence, and I've made some adjustments to help get me back to where I was last year.  And it showed tonight."
"We're excited to start conference play,"  he added.  "Tonight was a big game, kinda like a conference game because it's a heated rivalry, and we had that same mindset that we'll have in Big Ten play for every single game."
Purdue will be formidable, and has been the talk of Big Ten baseball since the start of the season, compiling a 17-1 record – yes, a 17-1 record – and in Beals' mind, there's nothing suspect about the record, or the Boilermakers.
"They're playing good, there's no doubt about that, and they're going to do the little things,"  said Beals.
"From a talent standpoint, we match up good with them.  But Purdue is winning because they do all the little things well.  They're not striking out, they're putting balls in play, and they're playing great defense.  We'll match up fine, we just have to make sure we execute like we did tonight.
"As far as tonight, it was a good win for us because Wright State's a good program that believes in themselves.  We knew they would come in ready to go.  We had them on the ropes and it just showed the character of Coach Sogard's ballclub because they just kept clawing and got themselves back in the game."
Game highlights included a sparkling play in left field by Trey Lipsey, whose solid play as a freshman (.278, 3 HRs, and 12 RBIs) has confirmed what Beals said about him all winter.
Add to that another freshman, second baseman Tyler Pettorini, who's stepped in out of necessity due to the injury bug in the infield and hit .359 in 13 games with 8 RBIs.
The Buckeyes entered Tuesday's game hitting .273 as a team (fifth in the Big Ten), led by Marcus Ernst who's scorching the earth with 30 hits already in just 67 at bats (.448).
Pitching-wise, their 5.28 earned run average ranks in the middle of Big Ten stats.
Defensively, they've had an issue.  Having committed 39 errors in their first 19 games, they rank last in the Big Ten.  However, they made several big plays on Tuesday, and turned a pair of inning-ending double plays as if on cue.
Purdue ranks seventh in Big Ten hitting with a .269 mark, but #1 in pitching with a team ERA of just 2.69.  They also rank #2 in overall fielding, having committed just 16 errors in 162 innings (.977).