Celebrating the 10-year anniversary of its first state championship, Pickerington Central put on a defensive clinic to stymie defending champion Centerville and snap its 45-game win streak.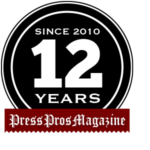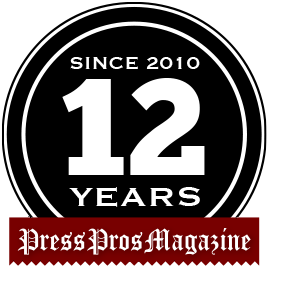 Dayton, OH – Ten years after Pickerington Central captured its first state championship in boys basketball with a star-studded cast of players who remain household names, the Tigers turned the trick again Sunday with a deep, tight-knit group with a single focus.
"I know it's kind of a cliche, but this honestly was a total team effort," said senior guard Josh Harlan, his eyes reddened and tear-filled. "There's no other way to put it. Everybody did something tonight to help us win that game. We've had that trust among ourselves all along, and so has coach. He'll turn to anybody at any key moment."
Some observers and media around the state felt that defending Division I state champion Centerville – ranked No. 1 in the state poll from the outset and riding a 45-game win streak – was close to invincible.
But riding its defensive tenacity, depth and an us-against-the-world mentality, Pickerington Central seized control in the second quarter and never wilted, pulling away for a 55-48 victory before a partisan Elks' crowd at the University of Dayton Arena. 
"I wouldn't say we felt like underdogs, but we kind of love the adversity and all their fans screaming at us," Tigers 6-foot-7 junior forward Devin Royal said. "What were they ranked, something like fourth in the nation? That's just more motivation for us to feed off. We believed we could do this and those are the only people who really matter."
Royal scored 16 of his 20 points in the second half as the Tigers (26-2) built an 11-point lead midway through the third quarter then withstood a furious charge by the Elks (29-1).
In the final eight minutes, Centerville pulled within two points three times and one point twice, but Central answered every time with a key basket or defensive stop.
Florida State-bound Tom House hit a jump shot with 3:28 remaining that cut the Tigers' lead to 44-43, after which Centerville had one chance to go ahead quashed by a traveling violation.
Alex "Sonny" Styles, a 6-5, 225-pound Ohio State football commit, pounded his way inside for a basket.
But Centerville standout Gabe Cupps, believed to be among a small handful of favorites for the media version of the Ohio Mr. Basketball Award, missed contested jump shots on two straight possessions and Central seized the moment.
Gavin Headings scored in transition to make it 48-43, but House answered with a three-point shot at the 1:22 mark, sending the black-clad crowd into delirium.
It was here that Central steadied itself for the stretch run, controlling the ball and forcing Centerville to foul.
Royal, Harlan, and Juwan Turner combined to sink seven of eight pressure foul shots in the final 40 seconds to seal the win.
"I knew it would be a great game and a grind at the same time," Central coach Eric Krueger said. "With only 24 hours to prepare, we put most of our focus on defense, which has carried us throughout this run. We wanted to double ball-screens and switch a lot to keep the ball out of Cupps' hands and make it hard on them to get off their shots. Basically, we just did not want to give them a lot of space to operate in."
A 53-percent shooting team with 259 three-point goals, Centerville found the going tough against an aggressive Central defense yielding just 44 points per game. The Elks shot 39.6 percent (19 of 48) from the field and 26.1 (6 of 23) from three-point range.
"That was our worst shooting night of the year, but Pickeringtobn Central had something to do with that," Elks coach Brook Cupps said. "They rushed us, they sped us up and made us take shots out of rhythm. There were some games this year where we literally didn't miss an open shot all game. We missed a bunch of them tonight.
"We also had a lot of trouble getting stops at key moments. That is usually not an issue for us. They've got some guys who are hard to defend. All I can say is that Pickerington Central beat us and that's the way it goes. I hope in time our kids, especially our seniors, don't let this one loss define the season we had."
Centerville was attempting to become the first Division I team ever to win 30 games. The last perfect season was turned in by Zanesville in 1995.
Cupps, an Indiana commit, had 14 points and four assists. Rich Rolf added 12 points and seven rebounds and House 11 points. The big three, however, combined to go 14 of 37 from the field.
As mentioned earlier, Central got some remarkable and clutch play from all eight players who got on the court.
Harlan scored 11 points, including a three-pointer to cap Central's big third-quarter surge. Headings made a tip-in at the halftime buzzer and a huge basket to break a press. Rasheem Biles and Markell Johnson provided energy off the bench. Andrew Hedgepeth hit two key shots. Playing his final game for Central, Styles kicked in eight rebounds, six assists and oodles of defense.
"That makes me extremely happy that all the guys gave us something," Krueger said. "The kids just stuck together and battled. I had confidence in each and every one of them we sent in there."
The Tigers shot 60 percent from the field and outrebounded the Elks, 24-22. Thirty-two of Central's points came in the paint.
A Chaminade-Julienne grad, Krueger said it was especially gratifying to win in his hometown before friends and family and feasting on his favorite pizza. He was an assistant for Jerry Francis on the 2012 title team and eventually succeeded him.
This group will now be immortalized with the 2012 squad that included the likes of current NBA stars Caris LeVert (Cleveland Cavaliers), Jae'Sean Tate (Houston Rockets), NFL player Taco Charlton and eventual college star Javon Bess.
"Jae'Sean texted me this morning wishing me good luck, and it meant a lot to me," said Royal, who carried four fouls in the final 4:29. "Being the 10-year anniversary makes this all the more special to us. Those guys are a lot older than us, but we've always looked up to them and wanted to follow in their footsteps."