Kept in check by Gates Mills Gilmour for the first half, Akron St. Vincent-St. Mary turned three turnovers into fast break baskets to key a 16-0 run that turned the Division II title game into the rout most expected it would be.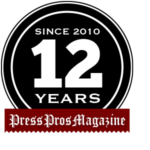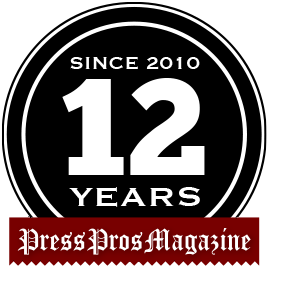 Dayton, OH – Twice during a dizzying two-minute span in the third quarter of the Division II state championship game Sunday, Gates Mills Gilmour Academy coach Dan DeCrane called timeout in hopes of delaying the track meet that uber-talented Akron St. Vincent-St. Mary so desired.
"What did we just talk about during the last time out?," he screamed at his players in a desperate play to stop the deluge.
It really wouldn't have mattered much. The Fighting Irish's paralzying 16-0 run, and their all-divisions state record 10th championship for that matter, was just a matter of time.
After being lulled into Gilmour's slower tempo during a surprisingly competitive first half, top-ranked St. Vincent-St. Mary finally was able to unleash its superior athletes and rolled to a 63-35 win before 3,845 fans at UD Arena.
"We got three steals back-to-back-to-back and turned them into easy baskets in the third quarter," Irish senior Sencire Harris said. "That was the turning point. We're probably the hardest team in the state to stop in the open floor. We all knew it was just a matter of time."
The first half played out exactly as DeCrane hoped it would. The Lancers trailed just 24-17. Gilmour ran its motion offense patiently, spreading the floor and successfully creating driving lanes to the basket.
"I wasn't that concerned," St. V-St. M coach Dru Joyce said. "I told the guys at halftime that we were getting the ball to the rim but just weren't finishing. We were getting third and fourth attempts but couldn't get them to go in. We should have been up 17 instead of 7.
"I knew once we started scoring and were able to turn up the volume, they wouldn't have any answer. Once we got into our game, you could just see that they were in awe of that moment. They started passing it around with no real purpose. Once we got it rolling, I knew we were in complete control."
SV-SM finished with just 18 fast break points, but the majority came in the second half. Forty-two points in the paint also is difficult to beat.
Gilmour senior Ryan Mueller conceded, "They pressured us in ways we're never seen before."
And Lancers junior point guard Dorjan Flowers added, "The thing about them is all their guys, one through five, can defend. We couldn't just catch it and shoot like we usually do."
Another eye-popping statistic: St. V-St. M committed just three turnovers for the game, a season low and perhaps a record for Ohio's most storied program.
With a national caliber schedule, the Fighting Irish (25-4) lost their first two games of the season (to Pickerington North and Sierra Canyon, Calif.) and the last regular season game (to Oak Hill Academy, Va,). But during their tournament run, the margins of victory were 39, 42, 40, 39, 40, 25 and 28.
"This never gets old," said Joyce, who owns seven rings at SV-SM. "Every one is special in its own way. This is a special group. Their growth has been amazing. Other years, I kind of had an idea, but this year we were so young and our schedule was so tough, we could have been 0-10 if we slipped. But they sold into the idea that we're going to guard you. That's who we are."
Harris, an Illinois signee, led the way with 17 points, seven assists, four rebounds and two steals. Lance Hayes (11 points) and Ramar Pryor (10) also hit double figures.
Making its first state tournament appearance in 30 years, Gilmour (23-6) did all it could with three starters six feet or under. St. Vincent-St. Mary started four players between 6-3 and 6-9.
The Lancers shot just 38.2 percent from the field, were 3 of 14 from three-point range and got outrebounded 30-22. The ragged third quarter was too much to overcome.
"It was a really historic run for our program and an awesome journey with these nine seniors," DeCrane said. "We didn't play very well today, but you've got to give some, well, probably a lot, of the credit to the guys in white and green. They're quite the monster."