The loss of its star player did nothing to deter Richmond Heights in a Division IV state final in which Tri-Village's typical edge in all the attributes that worked for the Patriots the past two seasons.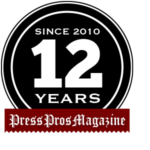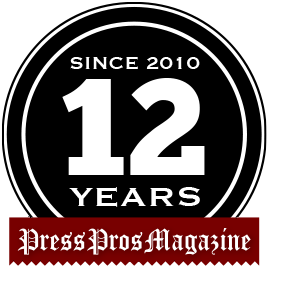 Dayton, OH – The irony wasn't lost upon Josh Sagester as the Tri-Village coach prodded and pointed his team toward a Division IV state championship Sunday afternoon at University of Dayton Arena.
Amid the 50-29 loss to Richmond Heights, Sagester was too engaged in the moment to acknowledge the sting of the venom his Patriots had unleashed on so many overmatched opponents in the past two seasons.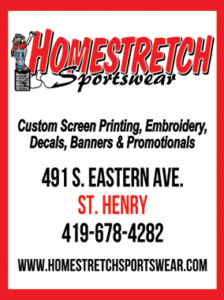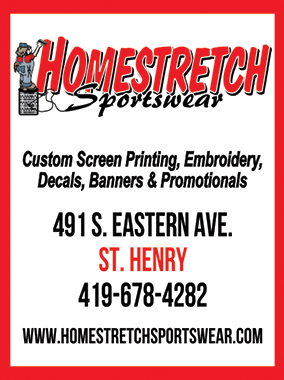 But as the rebounding numbers escalated, as his team repeatedly fell tantalizingly short by an inch or a step and as the score mounted as a result, Sagester gained some painful insight into what it's like on the receiving end of what the Patriots have routinely given.
"On most nights, our length and our strength and our athleticism makes it tough on teams," Sagester said. "But tonight, that was something new for our kids and it was tough to overcome."
Buoyed by two off-season transfers from Cleveland Benedictine, a private school, Richmond Heights returned to the final four and claimed the championship it fell short of gaining in state semifinal losses the last two seasons the tournament has been played.
Those transfers – 6-7 senior London Maiden and 6-0 senior Detric Hearst Jr. – accounted for 16 points and 15 rebounds in a Spartans' victory that came despite 6-7 All-Ohioan and West Virginia signee Josiah Harris sitting out with an injury.

That adversity didn't deter Richmond Heights against Tri-Village any more than it did earlier this year when Harris sat out five games with an ankle injury, during which his team defeated Division I state semifinalist Lakewood St. Edward and Division I regional participant Cleveland Heights.
Clearly, with that pedigree, and given its recent past frustrations at the state tournament, the Spartans were still heavily favored and a challenge the likes of which Tri-Village had not faced in a season long on the toughest opponents Sagester could schedule.
"Obviously, Richmond Heights was very good and very talented," Sagester said. "They were the better team today. We struggled to defensive rebound  and we turned it over a couple of times out front that gave them some transition opportunities."
The Patriots (26-4) withstood a tough start for leading scorer Layne Sarver  to stay within 9-6 after one period.
Sarver missed his first five shots and Tri-Village couldn't score until Wilson Suggs' two free throws broke the ice with 2:10 left in the first quarter. Even so, the deficit was only 9-6 after eight minutes and 18-11 at half.
Trouble lurked, however, in the way the Spartans claimed that advantage.
They had more offensive rebounds at the break than Tri-Village did defensive rebounds, with a tip-in at the buzzer after two misses underscoring that deficiency.
Nothing changed once play resumed, although Tri-Village started noticeably more aggressively and drew within 20-15 on Sarver's driving layup two minutes into the third quarter.
Dorian Jones of Richmond Heights then chose a bad time to make his only three in eight attempts…bad for Tri-Village anyway.
He struck from the right corner after the Spartans corralled yet another offensive rebound and point guard De'Erick Barber built onto that with another jumper that rebuilt the lead to 10.
"When we got it to 20-15, I was feeling pretty good," Sagester said. "We had our crowd behind us. But then they missed a long shot and we couldn't track it down. That's something that's going to be haunting us for a long time, our defensive rebounding."
So will the three-pointer that Richmond Heights' Jaiden Cox-Holloway hit out of the left corner at the third-quarter buzzer,
Barber appeared to have nothing working as he drove down the right sideline as the clock neared expiration, but the freshman phenom hooked a no-look pass across the court to Cox-Holloway, who's high-arching triple hit nothing but net.
"He just threw a dime," said Cox-Holloway, the Spartans' leading scorer with 18. "I don't know how it got there. It was magical."
Now in front, 30-18, Richmond Heights' eventual 33-22 edge overall on the glass – including 16 offensive rebounds to Tri-Village's nine defensive rebounds – began overwhelming the tiring Patriots over the final eight minutes.
Scantland scored the first basket of the period to bring his team back within 10, but the margin quickly climbed from there as Richmond Heights exploded for as many points in the fourth quarter as it scored in the first half.
"They were a long, athletic team," said Sarver, who led Tri-Village with 13 points, but shot 5-of-16 against the Spartans' cumbersome coverage. "We haven't played against a team like that. All of our shots were contested."
Thus ended the dream of Tri-Village gaining its second state championship, to go with the one it claimed in 2015.
Still, it's been an amazing two year run for the Patriots and their rotation of Sarver, 6-5 bookends Josh Scantland and Justin Finkbine and guards Suggs, Dalton DeLong and Tanner Printz.
After going 26-1 a year ago in Sagester's first year of his second tour as head coach, the Patriots finished a dominant two-year run with a cumulative record of 52-5.
"We're certainly proud of our kids," Sagester said. "One game does not make a season. As a coach, I'm just disappointed we weren't able to send our seniors out with a state championship."
Bruce Hooley is the host of the We Tackle Life podcast on iTunes and Google Play.