Down too much too soon, Ohio State tried to recover and could not in its second-round matchup with second-seeded Villanova, hence another season ends abruptly.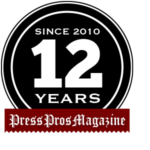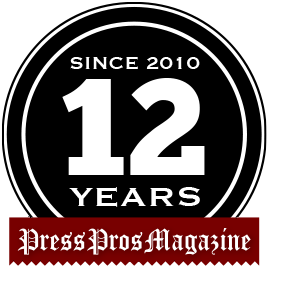 Pittsburgh, PA – It's one of those tired old basketball cliches that elicits an eye roll and sounds simplistic when anyone explains a defeat via its wisdom.
But there's only one way such sayings gain traction over time, and that's with enough evidence to support their veracity.
Now you can add Ohio State's 71-61 loss to Villanova in the second round of the South Regional to the case file as another convincing exhibit that the initial minutes of every half do indeed matter tremendously.
Thrust into a 10-point hole early, which fed an 11-point deficit at halftime, which grew to 15 three-plus minutes after play resumed, the Buckeyes kept digging and digging but could never dig out of the peril in which that placed them.
"Obviously, it's a painful loss," OSU coach Chris Holtmann said. "I hate it for our players, but let's give Villanova credit, particularly how they started both halves, I thought those were critical stretches for us."
Indeed, they were, with 'Nova senior guard Collin Gillespie scoring 10 straight points early to fuel his team's getaway to a 17-7 edge and 6-8 forward Eric Dixon doing extensive damage to OSU both early and late in the second half.
Dixon is a muscular sophomore who does most of his work in the post, but like all the Wildcats he can stroke a jumper when left enough time to launch.
His triple with 18:08 to play moved Nova's lead to 46-31 and his only other attempt from beyond the arc broke the Buckeyes' hearts when it landed with 1:35 remaining.
In between, OSU rallied behind freshman Malaki Branham and junior E.J. Liddell, unfurling a 10-2 burst inside the 12-minute mark to close within 57-53 with 7:51 left.
That raised hopes Ohio State might upset the second-seeded Wildcats and reach its first Sweet Sixteen in Holtmann's fifth season, where it would have faced a rubber match with Michigan to settle the rivals' 1-1 record against each other with an Elite Eight berth on the line.
"I thought we had a lot of momentum and we had figured some things out defensively," Holtmann said. "We had stringed some stops together."
Instead, as they always seemed to do, the Wildcats answered OSU's challenge with another three-pointer from another of its multi-dimensional threats.
All head coach Jay Wright's players can operate in the post one-on-one, and all of them can make you pay from long range.
And so, after Branham's jumper in the key brought OSU within four, junior Justin Moore hit one of his two three-pointers to rebuild the margin to 60-53.
The Buckeyes wouldn't go away, however, and used a Liddell jumper and Jamari Wheeler's three-pointer to get within 60-58.
This time, Jermaine Samuels answered for 'Nova with a score in the post, and Gillespie followed a Zed Key free throw with a 15-footer just inside the four-minute mark.
Villanova wouldn't score again until Dixon's dagger three-point shot at 1:35, but neither would the Buckeyes.
Over the intervening four possessions, Liddell missed the front of a one-and-one and turned it over dribbling into a double-team, Branham rimmed out a jumper and Key's moving screen torched another possession.
That doomed any chance Ohio State had to overcome the Wildcats, who move on to their second straight regional semifinals.
"We really respect Ohio State and what a tough, intelligent team they are," Wright said. "Liddell is a beast and Branham is a handful."
Branham led the Buckeyes with 23 and Liddell had 16 points and six rebounds in likely his final college game. He nearly left for the professional ranks after last season, and Holtmann said that decision has all but been made this time around.
"I wish I could've done more to get it done," Liddell said. "This group of guys was really determined. We fought through a lot … I gave it my all this year. I wish I could've done a little more though."
OSU played a man short down the stretch, losing senior forward Kyle Young with 7:51 to play when his head banged into Gillespie's shoulder in the lane.
Young, who's had three concussions in the last year, and who missed three games down the stretch of the regular season with his latest concussion, did not return after helping the Buckeyes' comeback with six points and six rebounds.
Besides Liddell and Young, OSU will lose Wheeler, Cedric Russell and Joey Brunk.
It's also is expected to lose Justin Ahrens and Jimmy Sotos, both of whom can return because of a year lost to COVID.
If they do, that would leave OSU in a scholarship bind given a Top Ten recruiting class of five signees that Holtmann hopes will get him past the first two rounds for the first time in his tenure in Columbus.
"Listen, it's hard to win in this tournament," he said. "We've had four opportunities and we've performed pretty well in three of them. I believe in what we're doing, I'm more than confident it will happen."
Bruce Hooley hosts the We Tackle Life podcast on iTunes and GooglePlay.