UD gets victimized by genetics, injury, and the overtime yip, losing to Vanderbilt to end their season and NIT experience.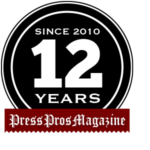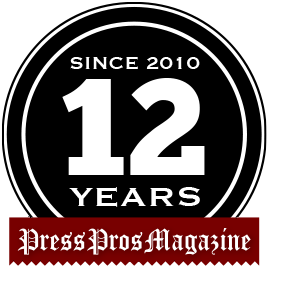 Nashville, TN — The University of Dayton Flyers were victimized by DNA Sunday afternoon in the second round of the NIT.
Scotty Pippen Jr., a son to NBA Hall of Famer Scotty Pippen, was a one-man all-purpose, do-it-all force while leading Vanderbilt to a 70-68 overtime victory.
Pippen, though, played more like his father's Chicago Bulls teammate, Michael Jordan, with 32 points, 21 in the second half, and 11 of 13 from the free throw line.
The name of the game is scoring baskets, right? And the Flyers did that with 26 to Vanderbilt's 23. But in this day and age, it is from where you get them.
UD made only 4 of 16 from the three-point line to Vanderbilt's 10 of 26. And it was lopsided at the foul line, too. The Flyers made only 12 of 18 from the foul line while the Commodores hit 14 of 20.
And Vanderbilt took claimed squatter's rights on the offensive boards in the overtime, grabbing eight to keep the ball alive and in their possession.
The Flyers did not score a basket in the overtime, staying afloat with five free throws on six attempts.
Vanderbilt's send-UD-home and end the Flyers' season (24-11) broke a 68-68 tie after Pippen missed a shot. But Liam Robbins grabbed the rebound and scored with 32 seconds left.

Kobe Elvis, playing point guard due to Malachi Smith's season-crippling ankle injury, threw the ball away and it looked like the death knell.
But Rodney Chatman, a player who transferred from UD to Vanderbilt for this season, missed a shot and the Flyers snagged the rebound with :07.8 seconds left.
Coach Anthony Grant called a timeout to diagram a play. Elvis drove from the top of the lane and tried to shoot over the seven-foot Robbins, one of the nation's premiere shot blockers.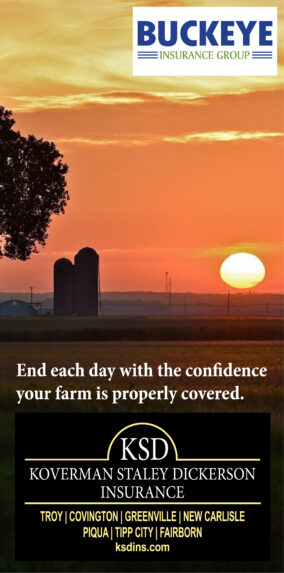 It was return-to-sender on Elvis' shot and it blocked UD's chance to continue its season. Had the Flyers won, they would have played Xavier in the quarterfinals later this week in UD Arena.
The Flyers were the NIT's No. 1 seed, meaning they should have played their first three games at home. But UD Arena was booked for the First Four and the state high school tournament.
UD was permitted to wear their home white uniforms for a winning game at Toledo and for Sunday's game, but it was a home game for Vanderbilt and a hostile atmosphere for the young Flyers.
"Without Malachi (Smith) for the last two games, that's a big piece we were missing," UD coach Anthony Grant said on the post-game radio show with broadcaster Larry Hansgen.
"We had some guys out there who had to play some extended minutes, and it was great to see Moulaye (Sissoko) go out there and have the impact he had."
Sissoko gave post player DaRon Holmes II a six-minute rest and he muscled home all four shots he took for eight points as the Flyers came from an 18-8 deficit to take a 26-25 lead at halftime.
Sissoko did not put his sneakers on the playing surface in the second half.
Holmes scored 17 points on 8 of 11 shooting, but the Flyers had difficulty delivering the ball into his hands around the basket, a Malachi Smith specialty.
Elvis, normally the off guard and unaccustomed to the point, led UD with 20 points, but was 8 for 21 and 2 for 7 from three.
And he drew the attention of the vociferous Vandy student section early in the game when one of his shots missed everything and heard, "Air ball, air ball," ringing in his ears each time he touched the ball the rest of the game.
Elvis, though, wouldn't leave the building. UD trailed, 57-56, with little more than two minutes left, and Elvis hit a base-liner to put the Flyers in front.
Pippen, who scored 11 of Vandy's last 13 points in regulation — with Daddy looking on in the stands — hit a shot to put the Commodore's back on top, 59-58.
Elvis came right back with a three to push the Flyers back in front, 61-59, but Pippin hit two free throws to tie it. Toumani Camara scored underneath at 1:06…UD's last basket of the day and its last lead, 63-61.
Pippen finally missed a big shot at 0:40, but Quentin Milton-Brown snagged the rebound and scored to tie it, 63-63, with 0:20 left.
Elvis threw away a pass and Vanderbilt appeared to be on its way to a game-winning fast break lay-up by Jordan Wright. But Holmes, always the hustler, caught up and blocked the shot, sending it into overtime.
Wright had scored 26 and 25 points in his previous two games, but didn't have a basket Sunday until he scored with 3:10 left in overtime to give Vandy a 68-64 lead, a big hole that the Flyers nearly pulled themselves out of but came up laggardly in the overtime.
"I'm not in a position right now to fully reflect and decompress," said Grant. "But I know that today our guys gave it everything they had. This has been a fun year with a lot of growth. As a coach I'm proud of what we got out of these guys this year."
As for Sunday's disheartening and deflating defeats, Grant said, "It was a hell of a game and our guys fought. At the end of the day, their guys made a couple of plays.
"Fifty-fifty balls, offensive rebounds, something we've been really good at all year. . .those things gave them some extra possessions late in regulation and overtime," he added. "But we battled all the way to the end."
Unfortunately for the Flyers, it was The End of an exciting season after a stumblebum 1-and-3 start with losses to UMass Lowell, Lipscomb and Austin Peay…losses that kept the Flyers out of the NCAA and dropped them into the NIT.
And Vanderbilt dropped them out of the NIT.