The team returned home having lost three of four games in the series and with its confidence as low as it has been all season. Coach Greg Beals and catcher Brent Todys said the "switch must be flipped" before the Big Ten season begins next weekend.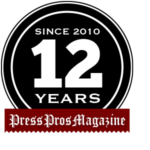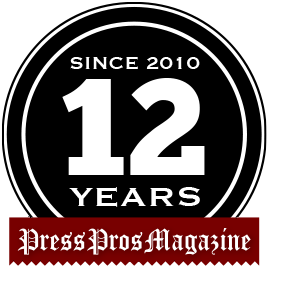 Wilmington, N.C. – Ohio State has a baseball team that, if you have any skin with this bunch, is simply maddening to watch on a daily basis.
One day they will look pretty good and appear to be on their way to good times. Too often, though, they wind up beating themselves with sloppy fielding, spotty pitching, a poor approach in the batter's box or all of the above.
The Buckeyes returned home Sunday from losing three of four games against North Carolina-Wilmington that exposed all of their weaknesses and shortcomings.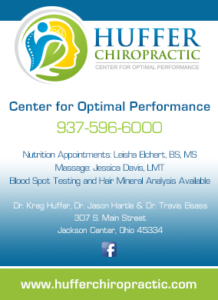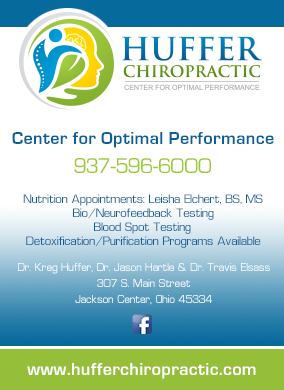 In fairness, the Seahawks are a slick mid-major ballclub that looks to be ready to chase an 11th appearance in the NCAA tournament since 2003. It also is a team that had an intervention this week when former players confronted them about their lack of focus and having a sense of entitlement.
UNCW, which has been predicted to finish second in the Colonial Athletic Association, had impressive balance with of arms, bats and gloves for 36 innings.
"But it's way less about them than it is about us,'' Ohio State coach Greg Beals said. "Our preseason road swing is over now – it's over. Obviously, we didn't win as many games as we would have liked.''
North Carolina-Wilmington methodically pounded out a 7-2 victory over Ohio State at Brooks Field behind a strong start by true freshman left-hander Cyle Phelan and a batting order that was clinical with men on base.
Are these growing pains for the Buckeyes, or is this the best they have to offer?
The schedule has been stout with games against Texas State – no lie, those guys are really good – Campbell, Pittsburgh and West Virginia before this weekend.
Ohio State (7-11) has played exactly one home game.
"We're playing with a little bit of a lack of confidence now because we're beating ourselves,'' catcher Brent Todys said. "We're going into conference play, and we have to have a good practice week and pay attention to detail.''
Todys is a straight talker, and he didn't want to discuss the difficult schedule, being away from home so long or injuries.
Nick Erwin was supposed to have been the everyday third baseman, but he has been shelved by a shoulder injury. Shortstop Zach Dezenzo has been the designated hitter the last five games because of right elbow soreness.
"All these teams we're playing have been good, but we think we're good, too,'' Todys said. "Everything is between our ears. We're beating ourselves up. We know what we're capable of doing and we're letting that get to us. I think we're putting too much pressure on ourselves.''
The good news is that Ohio State finally plays a second home game against Wright State on Tuesday at Bill Davis Stadium.
The bad is that the players will be packing their suitcases for yet another road trip next weekend at Purdue to open the Big Ten season.
Beals said that it's his job to get the Buckeyes ready for the long haul of a 24-game Big Ten season with 14 non-conference games mixed in.
"Our goal of winning the Big Ten championship is still in front of us, and there is nothing stopping us,'' he said. "There are signs on this ballclub, but we've got to play better. We've just got to play tougher. We can't let this preseason road swing carry over, and that's going to be my fight as manager of the ballclub. We've got to be able to flip the switch and go into conference play with a fresher mind.''
Todys intimated that action, not talk, is what this team must start showing.
"We need to get back home, sleep in our own beds, shake this off and we'll be able to flip the switch (if we play well),'' he said. "The games coming up really start to matter.''
The Buckeyes got seven hits off four Seahawks pitchers. Phelan – and, yes, his parents did name him Cyle – was sharp in giving up three hits, one run and two walks and striking out six in 6 2/3 innings.
Second baseman Tyler Pettorini drove in the first Ohio State run with a double to left-center field in the seventh. Todys led off the ninth with a homer.
The bright spot was junior left-hander Wyatt Loncar providing a quality start in giving up three runs and seven hits and striking out eight in six innings.
Loncar, who stands 6 feet 6 and weighs 230 pounds, is a walk-on from Pacific Palisades, California. He threw six innings as a freshman and 6 2/3 innings last season.
This season, the ballclub needs starters with Garrett Burhenn, Seth Lonsway and Jack Neely having moved on after being taken in the Major League Baseball draft.
This is one big-time opportunity for him.
"I threw a fastball-slider and mixed in a curve today,'' Loncar said of his third college start. "I tried to find a way to compete. Toad (Todys) and me had it going and we got it rolling. This is an opportunity and you have to take advantage of it.''
Former Ohio State baseball player L. Grant Davis recommended that Beals take a look at Loncar. After attending a camp and showing promise, he was asked to walk on.
"Every day I'm thankful they took a shot at me,'' he said. "The coaching staff has helped take me through the process. You stay patient. We had a lot of guys come through here. The entire rotation got drafted last year. I have to go out and execute and do my thing. I took things pitch-by-pitch. I would flush one pitch and think about the next pitch.''