It was David vs. Goliath, and this time Goliath won…Cincinnati Taft claiming its second state title in basketball at the expense of a gritty Ottawa-Glandorf effort, 48-45.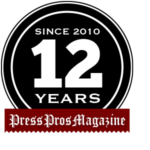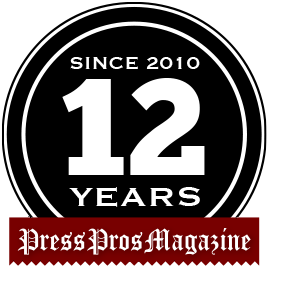 Dayton, OH – Officially, history will remember it as Cincinnati Taft's second title in OHSAA basketball, the Senators claiming the Division II title Sunday afternoon at UD Arena, 48-45 over the Ottawa-Glandorf Titans.
But the Titans were seeking their fourth, and first since 2013, and there will be some in Putnam County who believe that but for a shot here and there, and two egregious turnovers in the final two minutes of the game…they might have indeed come home with that fourth title.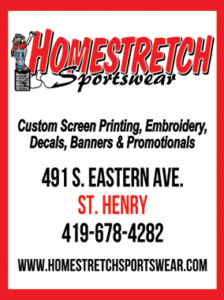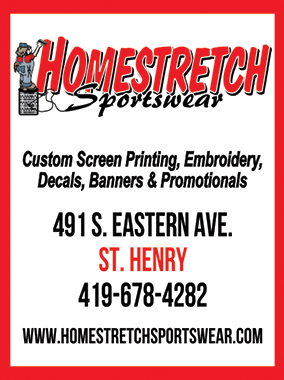 That's optimistic thinking, obviously, but the game was that close.  OG overcame a HUGE physical size disparity to fight back from an early deficit, go on an 11-0 run at the start of the second quarter…highlighted by a Colin White dunk between a pair of bigger Taft defenders…and push Taft to elevate its game.
Taft did, in fact, elevate, matching that 11-0 run at the start of the second quarter with a 9-0 run of their to take a 27-23 halftime lead.
"The dunk (White's) woke us up, I think,"  said Taft coach Demarco Bradley later.  "It showed the team we played today was for real.  I think it sparked a turnaround for us."
Later he would add, "If we played this team ten times I think it would be 5-5.  I love that team on the other end of the floor."
As it turned out, it was a game dictated by the numbers.  And yes…size matters!
Taft shot 47% from the floor, and hit a number of big shots when big shots were needed – four timely three-pointers, two each from All-Ohio player Rayvon Griffith and Mekhi Elmore.
OG was not so fortunate.  As it happens at this time of the year, on a stage this big, the rim shrunk on them, especially from range.  The Titans would manage to hit just 35.6% from the floor, but only 23% (3 of 13) from behind the arc.
And adding to their shooting miseries were the irrefutable fact of all that Taft size, and the physicality of game.  Once again, as happens at the state tournament, touch fouls were emphasized, while out-and-out bludgeoning at the rim was overlooked for the sake of evaluation, no doubt…of displacement, verticality, and advantage vs. disadvantage.  There were just fifteen fouls called for the entire game!
OG coach Tyson McGlaughlin didn't blame the officials, but he drew a heavy sigh in the post-game press conference over his shooters being bumped repeatedly at the rim with no call.
"Absolutely,"  he said.  "The game is more physical, it's changing, and we're going to go home, get in the weight room, and adapt to the game.  It goes both ways, but we have to press, and scrap, and do everything we can to compete.  We did the best we could to adjust, unfortunately it wasn't enough against a really good team."
'They're just so big at the rim you have to play through that contact, and finish your shot and adjust your angles,"  added Colin White.  "We're not used to that [size]."
And overlooked, too, was a critical three-pointer by Taft's Elmore at the end of the first half, a shot and a factor that would come back to haunt OG.
"We should have had a little different formation on the court, but I was a little late on the call and the kid made a really good play,"  said McGlaughlin.
To Demarco's concerns about just how much skill and toughness OG had, the Titans came out in the third quarter and outscored Taft 15-11, highlighted by a an Eli Schmenk three-pointer at the 3:21 mark that gave them the lead and for a moment…momentum.
But Taft came right back on a Griffith three at the other end, and from that point was a possession-by-possession game, with each team making shots that gave them and edge…and mistakes that took that edge away.
Taft would finish the game with ten turnovers…but OG had 13, and none bigger than a pair in the fourth quarter, with less than two minutes to play.
Point guard Carson Fuka got stripped near midcourt by Mekkhi Elmore, who ran the length of the court and threw down a thunderous dunk to take a two-p0int lead.
Moments later, Colin White got stripped in traffic which led to a Senators' bucket at the other end…and a five point lead.
But trailing 48-45, and with 15 second remaining, Ottawa-Glandorf had that one last chance to work for a shot to tie.
After three exchanges around the perimeter of the three point line, the ball landed in the hands of Colin White, who had a wide-open look from the far corner.  His shot was clean, but like those previous three-pointers, off the mark.  It caromed off the front of the rim, a bit short, and perhaps for the fact of fatigue.  White had played heroically for four quarters, leaving the floor just once, for 30 seconds.
Taft claimed the rebound, and eventually the final five seconds for the 2022 Division III title.
"My guys just played today,"  said Demarco Bradley.  "I told them defense wins championship, and offense sells tickets, and they took it to heart.
"And every team we lost to this year was either a regional champion or a regional runner-up.  Our schedule was brutal, but it prepared us for today."
Colin White would lead OG in scoring with 18 points, but he should have gotten hazard pay.  Eli Schmenk had 8, Theo Maag and Hunter Stechschulte each had 5, Caleb Kuhlman, Caden Erford, and Carter Schimmoeller each finished with 2.
For Taft, Mekkhi Elmore had 18, Rayvon Griffith had 12, and 6'8″, 240 pound freshman center Kieran Granville-Britten finished 8.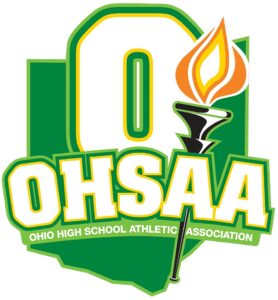 OG concludes its season with 25-3 mark, while Taft finishes with the title and a 19-8 record.
This footnote…the gym is always open at Ottawa-Glandorf and will see heavy use this spring.  Colin White is just a sophomore and one of the state's most highly-touted talents.  He opened eyes at this 100th OHSAA state tournament.
And, he'll be opening the weight room door at soon as he gets home…he and the rest of 2022-'23 Titans.