In perhaps the best game of the boys state tournament so far, Tri-Village weathered a withering challenge from No. 1 Antwerp to move into Sunday's Division IV championship game.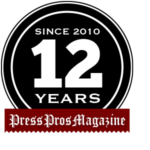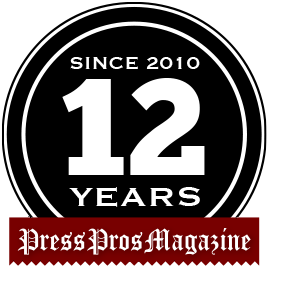 Dayton, OH – The most emotional, reflective words in the aftermath of Tri-Village's 44-41 survival of top-ranked Antwerp on Saturday in the Division IV state semifinals belonged to the vanquished Archers.
That's always the way it is after a pulsating, give-no-quarter exchange of haymakers and body blows. One team looks forward to the summit yet scaled, while the other is relegated to looking back, since it has no tomorrow on which to play for a championship.
But what Antwerp's Luke Krouse couldn't know when he so perfectly captured the magic of a community that clutches a team to its heart was that the phenomenon of which he spoke probably fueled the player whose arrows slayed the Archers.
"The little kids, the support in the hallways, the send-offs …," Krouse said, struggling to maintain his emotions, "it's remarkable to see the little kids in the community come around the basketball team."
He's not a little kid any more, but Tri-Village senior Layne Sarver was one back in 2015 when his brother, Colton Linkous, hit a fadeaway jumper with 1.2 seconds left to lift the Patriots to the state championship over Harvest Prep.
Sarver had a good view of it, serving as the ballboy for the team.
Now he's the guy the Patriots want to have the ball when they need a basket, a rebound or whatever else is required.

And because Sarver delivered like he has throughout his career, Tri-Village (26-3) survived a wild fourth quarter and a wilder finish to reach a 5:15 p.m. title matchup with Richmond Heights (24-4) on Sunday.
Sarver's three-point field goal with 2:27 remaining offset one 25 seconds earlier from Antwerp's Landon Brewer that forged a 37-37 deadlock.
Justin Finkbine's steal on the next possession gave the ball back to the Patriots, whose lead extended to 42-37 when Wilson Suggs' made both one-and-one free throws at 1:24.
That pair from the line momentarily ended the Patriots' frustration from the stripe, where they went 1-of-7 in the first half.
But those gremlins didn't sleep long, because after Antwerp drew within 42-40 at the minute mark, Suggs went back to the line again.
This time, he missed the front end, but Sarver soared in and rose over defenders to cleanly rebound and preserve the possession for the Patriots.
"It was a hard rebound to the right," Sarver said. "I just swam around him and got above him."
"He used that state high-jump champion (ability) on that one," Tri-Village coach Josh Sagester said. "That was just being an athlete."

The 6-6 Sarver is that, wonderously skilled and talented at football, basketball and track and field, but he and his teammates are also something they don't often get credit for…exceedingly tough-minded.
Up eight points at halftime, the Patriots could have folded when Antwerp unleashed an 11-2 spurt to start the second half, culminating in Brewer's four-point play that provided a 25-24 lead.
Instead, just as he did in the regional final win over defending state champion Botkins, Suggs answered with a three-pointer for the Patriots and that sparked a blistering response.
Justin Finkbine scored on the offensive glass, then stole a possession in the backcourt and motored in for a layup, after which Josh Scantland and Sarver scored from five feet out on the right baseline.
"Tri-Village was tremendous," Antwerp coach Doug Billman said. "They were everything we expected them to be. Sarver is really talented and a tough kid. He made some big shots, especially in the fourth quarter."
The Patriots wouldn't be moving on if Sarver hadn't responded, because Antwerp (26-2) clearly showed why it finished atop the state polls and had lost only once previously.
Back it came, undaunted by that late-third quarter, 10-point deficit, rallying to get within 35-34 before Sarver hit from the right baseline at 3:37.
Brewer's triple wiped that three-point deficit away, setting the stage for the final frantic minutes that wound down with Sarver's key rebound off Suggs' free throw miss putting teammate Dalton DeLong back on the line with 49.4 seconds left.
He made both, and Brewer could get only one of two for the Archers, leaving Tri-Village in front, 44-41, with a half-minute to play.
Finkbine saw an open lane and tried to drive for a layup, but lost the ball to Brewer. He tried to tie it with a triple, but air-balled the shot at 7.6, inducing a quick foul of Sarver at 5.5
His first attempt hung tantalizingly on the rim, bouncing from one side to another, pausing on the front, then falling off. His second try missed to the right, and Antwerp galloped down court a triple away from forcing overtime.
Jagger Landers, a 6-6 senior and the Archers' leading scorer, launched from the key under the challenge of a leaping Finkbine and the shot missed the rim to the left.
Had the shot gone, it would likely have been overturned by replay, as photographs showed the ball still on Landers' fingertips as the buzzer lights on the scoreboard flashed.
"They weren't going away," Sagester said of Antwerp. "They made a lot of plays. On our end, we weren't pretty, but we were tough.
"We talked about that in the locker room, that everything wasn't going to go according to script. But we had to be tough on both ends of the floor."
Sarver's 20 points and eight rebounds stood out statistically, but the Patriots wouldn't be moving on without Finkbine's nine boards, eight points and four steals, Suggs' five timely points and Scantland's seven points and three steals, despite foul trouble.
Every member of the Tri-Village starting five registered at least one steal, with four of the five getting two or more to provide 13 total. That accounted for all but one of Antwerp's 14 turnovers.
"We're elated to be playing in the state finals," said Sagester, who's team faces an opponent in Richmond Heights that blistered Hiland, 59-21, holding the Hawks to five points in the second half. "…We've put ourselves in position to battle some strength and athleticism. My kids will battle."
Bruce Hooley hosts the We Tackle Life podcast on iTunes and GooglePlay.