Do you have questions about high school basketball officiating? Me, too. So I put them to the man in charge, Denny Morris, supervisor of officials for the Ohio High School Athletic Association.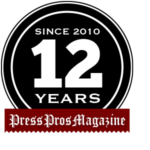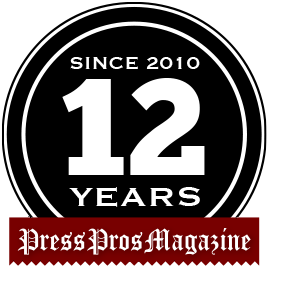 Dayton, OH – Having had my say about the state of high school basketball officiating on Wednesday, it's only fair to hear the view from the top as the boys state tournament approaches Friday-Sunday at U.D. Arena.
The following is a transcription of an interview with Denny Morris, OHSAA supervisor of officials, from a conversation last week prior to the girls state tournament.
Hooley: "Hear from a lot of coaches about excessive physicality being allowed in high school basketball. Are you happy with the way the game is officiated and the level of physicality allowed in the girls' and boys' games?"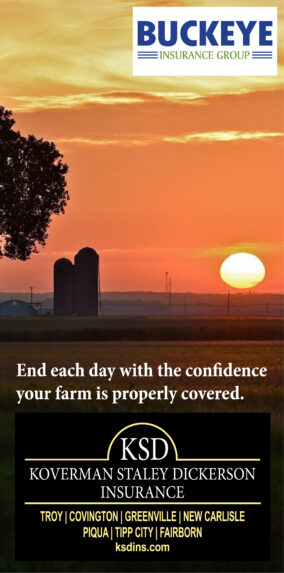 Morris: "Well, there's no doubt it's a lot more physical than it used to be. I think some of that or maybe a lot of it, is a reflection of what they see at higher levels. It filters down. Often times, the game is a result of the coaching, and that's how it's being coached.
"We try, with hand-checking and those kinds of things – advantage (vs.) disadvantage, displacement – are all things we try to stress and emphasize that we want called. We don't want every bit of contact called, for sure."
Hooley: "So, the standard is, if the contact gives an advantage…"
Morris: "That's pretty much what we're looking for, short of if there's a safety (issue) foul. If there's an advantage, if there's displacement, there's going to be a lot of contact occur in some shots that's initiated by the offense.
"We still have the principle of verticality. If the defense goes straight up and the offense goes into him, we don't want them bailed out on that. It's a lot of judgment.
"The other this is, with the shortage of officials that you all know we have, we're getting a lot of officials moving up to higher levels probably quicker than they're ready for. That presents some problems."
Hooley: "Looking at the box score of Hartley and Alter (in the girls state semifinals), Hartley had 29 turnovers. The other team, the team that won by 36 (points), had 22 turnovers. I don't know that I've ever seen a team win by 36 points and have 22 turnovers. Speak to that particular physicality. Do you want a game in the state semifinals with 51 turnovers that, my presumption is, result from contact."
Morris: "A lot of them weren't contact, but some (were). I think you're right. It's not a negative on girls basketball, but with the contact, they probably aren't as used to playing through some of that. They tend to lose the ball.
"The flip side is, maybe we need to do a better job protecting some of that. You don't want to have 50 turnovers in a game in the state tournament. That's something you'd expect to see Week One, not in a state semifinal.
"There's no doubt there's a lot of contact and more than when I first started. Basketball was a non-contact sport and everything got called. It's evolved, and some of it is acceptable. I don't disagree we could do a better job. We try to keep emphasizing that and working on it."
Hooley: "There are two schools of thought on deciding to call more contact. One school of thought says, 'The games will last forever. You'll have 50 fouls or 60 fouls.' The other school of thought is, 'Since no one wants to sit out with foul trouble, the players will adjust.' Do you fall on one side or the other?"
Morris: "Clearly, if you establish it early, they will adjust. The problem we have is, in Ohio, for example, there's over 5,000 basketball officials. It needs to be called early, Week One, game two, game three. To get 5,000 people on the same page doing that is difficult.
"When you look at the NBA, where they have a staff of 70 or 80 officials, it's much easier to say, 'Here's how we want it.' And there's repercussions if they don't. Even in the Big Ten, or at the collegiate level…
"I don't have anywhere near that kind of control. Again, getting on people and saying, 'Do it or we're going to fire you.' We don't have people waiting to take their spot. We have that dilemma. And it's not just with contact, it's with a lot of the rules.
"I don't like all these rules and being the fashion police. But if that was addressed the first game, we wouldn't have to deal with it any more. But they come to the state tournament and we say, 'That's not legal.' Well, (they respond), 'They let me do it all year.' "
Hooley: "From a rules standpoint, is there a difference in how contact should be called out front and how it should be called in the post? It feels like things are called out front that aren't called in the post. Maybe that's how it's supposed to be."
Morris: "I think your perception is correct. We have bigger people in the middle. The bumps are less noticeable. I think it needs to be addressed out front because that's where you get a lot of turnovers…knock the guard off the ball. The contact in the post maybe isn't as much on the ball. Ignoring that leads to more rough situations, too."
Hooley: "I don't think I've seen called all year, palming the ball. I have seen called a lot, illegal screens out front. I know there are officiating initiatives, reminders, 'Hey, this is getting out of hand. We're going to get this out of the game. Call this.' But palming the ball feels like it was the other way. 'We're never calling this.'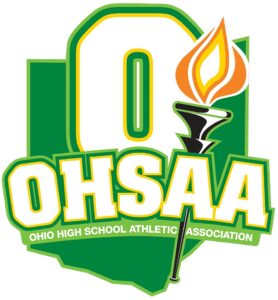 Morris: "It is still a violation. When I'd really like to see it called is when it creates an advantage. So, somebody who stands out front, just dribbling the ball…it's like the balk call in baseball. When they do something that creates an advantage, you call it. If it's the same thing they do all the time, I don't want that (called). If it gets them a step on the defender, then that's the one that should be called."
"The other thing, both on playing and officiating, is the influence of summer basketball. It has really created, in my opinion, (a game where) fundamentals are out the window, run and gun, you have a lot of officials who referee summer basketball and they pick up a lot of bad habits there just like the players do. And it just translates into our game."
Hooley: "I think your perception is right on. Thinking this through, how did this evolve to where we are, is that these AAU games are scheduled every hour on the hour. If you call palming the ball and contact throughout, you're going to get off schedule. And if you're an official and you're working all day, making money, but if you're that guy who gets them off schedule, guess what…you're assignments dry up. Am I right?"
Morris: "Absolutely. People are there to watch the players. They know that. We want to keep the games moving. So it creates a lot of bad habits on both sides. And that transposes into our game in November and December. It's hard to clean that up and pull the reins back and stop it."
Hooley: "I think officiating is a thankless job, and you have the most thankless job among thankless jobs. I didn't know that you're part-time. So if people say, 'Fix this,' how much influence can you have or a supervisor have toward fixing it?"
Morris: "Well, when it comes to rules, per se, I have virtually no influence. That's done by the National Federation and the National Rules Committee. Certainly, if I was the czar, there would be some rules I would change that would help, in my opinion, officiating and help playing.
"But as far as enforcing the the rules, I do videos and those types of things to try to cover points of emphasis. But, how much influence do I have? At the state tournament, I have a lot of influence because I can control who comes back. If you don't do the job, we won't have you back.
"On a typical Friday night in most of the State of Ohio, I'm just happy if they show up and we don't have a fight. I just can't do anything in that situation. And the other thing, we have officials who have just completed their first class and are about to do their first game, compared to people who have officiated for 45 or 50 years.
"Trying to provide information that's good for both of them is difficult. Getting them on the same level is impossible. And everything in between. We do the best we can and try to keep in mind that (the priority) is what's best for the kids and hope it all works out."
Hooley: "Thank you very much for your time."
Bruce Hooley hosts the We Tackle Life podcast on iTunes and GooglePlay.