The coaching staff counted 13 hard-hit or barreled balls, but the team managed only three hits during a windy, humid afternoon. On the plus side, sophomore right-hander Nate Haberthier was brilliant in pitching a complete game.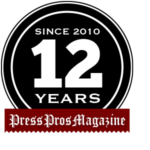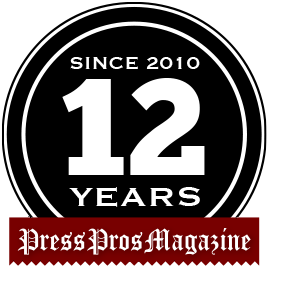 Wilmington, N.C. – The first sign that this Saturday afternoon wasn't going to be an ordinary day in March came when Ohio State coach Greg Beals' cell phone rang at 9:15 a.m.
On the other end of the line was a representative from the North Carolina-Wilmington athletic department telling him that Game 3 of the four-game series was being moved to 2 p.m. from 4 p.m. because of the potential for late afternoon thunderstorms.
That began a mad scramble, with players pulling on their uniforms and grabbing their equipment bags to get to Brooks Field as soon as possible for stretching, batting practice and throwing.
"We actually got knocks on our doors in the morning, and that woke us up,'' first baseman Marcus Ernst said.
When they got to the ballpark, the wind was blowing up to 30 miles per hour mostly from center field, and the humidity was uncomfortable for a snowbird.
The weirdness was just getting started.
The box score says that Ohio State's bats were shut down on three hits, but the analytics read that the batting order produced 13 barrels or hard-hit balls.
The pinging sound of ball meeting bats was hard on the ears.
But North Carolina-Wilmington scored a run in the first inning on a double-play grounder and another in the second on a single by Ron Evans that held up for a 2-0 victory.
The Buckeyes (7-10) close the series at 1 p.m. Sunday.
"We met all of our processed goals,'' Beals said. "I told our guys that it just wasn't our day to win a baseball game. I told them if we're going to lose, we're going to lose like that. If we play like that, we're going to win a lot of games. We hit line drives all around the field. That's the game of baseball.''
The flags behind the outfield walls blew mostly toward the plate, but they also flew left to right and occasionally out.
"Obviously the wind is blowing in, and you have to hit the ball hard on a line and we did,'' Beals said. "We juiced a few balls in the air, but they got stood up. We hit three balls that would have been out on a normal day, but today was not a normal day.''
Not many college players are hitting the baseball as hard as Ernst. The senior from Dublin Coffman High School entered with a .453 batting average, and that's not a typographical error.
Yesterday, he led off the game with a stinging line drive, but third baseman Jac Croom gloved the ball inches off the ground. He hit another line shot that Croom caught in the third. He did have a sharp single down the left field line in the eighth.
"The approach for us all season has been to hit the ball hard on the barrel,'' Ernst said. "Nothing changed today. We had 13 hard-hit balls and had only three hits to show for it. It was just one of those days when things didn't bounce our way. I thought we were seeing the ball well and hitting the ball well.''
That wasted a terrific start by sophomore right-hander Nate Haberthier, but strongly suggested that the big kid from Lakota East High School in suburban Cincinnati is learning how to pitch in college. In eight innings, he gave up six hits, one earned run and no walks and struck out four.
How good was he?
Seahawks batters were so puzzled by his sinking fastball and a change-up that a lot of their swings were pure guesswork.
Between the third and seventh innings, Haberthier retired 11 straight batters. The streak ended with an infield hit by Evans with one out in the seventh.
"At the end of the day, you have to put the ball at the bottom of the zone,'' he said. "I had to get ground balls. It's a bigger field when the wind is blowing in. I throw a fastball and change, and I established the fastball at the corners and just used my changeup off that. My first few innings I was getting some chase swings and misses on my changeup down. I told (catcher Archer Brookman) in the dugout that we were going to keep throwing the changeup at these boys, and we did.''
Beals and pitching coach Dan DeLucia have had to rebuild the rotation from scratch with Garrett Burhenn, Seth Lonsway and Jack Neely having been chosen in the 2021 Major League Baseball draft.
Burhenn went in the ninth round to Detroit, Lonsway in the sixth to San Francisco and Neely in the 11th to the New York Yankees.
Haberthier, who has tight end size at 6 feet 5, 245 pounds, is being force-fed. Actually, he is closer to being a redshirt freshman than a sophomore in that he pitched in only six games last season and totaled all of 8 1/3 innings.
He came to Ohio State as the No. 12 high school recruit in the state according to Perfect Game and No. 11 according to Prep Baseball Report. Other schools showing interest were Tennessee, Cincinnati, Ohio University, Indiana, North Carolina-Charlotte, Miami University and Dayton.
The going was difficult to torturous for Haberthier in three of his first four starts. He gave up three earned runs in 4 2/3 innings against Indiana State, five earned runs in 1 2/3 innings against Texas State and four earned runs in 3 2/3 runs against Pittsburgh.
Haberthier did sparkle at West Virginia in a game the Buckeyes lost on a walk-off. In 5 2/3 innings, he gave up four hits, three earned runs and one walk and struck out two.
Beals liked what he saw of Haberthier against North Carolina-Wilmington.
"You saw how they were reacting to his ball,'' he said. "They were chopping at the ball. We recruited Nate Haberthier because of his ability to sink his fastball. Early on, he was just too ramped up and overpowered his sinker. Today, he trusted his stuff and didn't try to do too much.''
There are no apologies from Haberthier about showing emotion on the mound. He'll punch a fist in the air after an out and shout walking to the dugout after a good inning.
"No doubt, I like to get into it because baseball is an energy game,'' he said. "I like to show some emotion.''
He's honest with himself that learning how to become a dependable Division I starting pitcher is a process that can't be rushed.
"The first two weekends were hard. It's going to take time,'' Haberthier said. "You just can't jump in there and be a starter. This is my fifth start and I'm starting to settle in.''