Pickerington Central played nearly flawlessly in all facets in taking apart Lakewood St. Edward in the Division I state semifinal. The Tigers hope to to claim a bookend to join their 2012 championship trophy.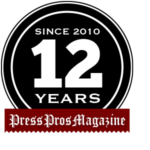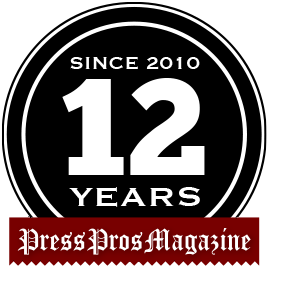 Dayton, OH – Having won 502 games and a pair of state championships, Lakewood St. Edward coach Eric Flannery can speak with some authority on talented basketball teams. The Eagles faced the likes of Akron St. Vincent-St. Mary, Richmond Heights, Cleveland Heights Lutheran East, Akron Hoban, Akron Buchtel, Toledo St. John's, Mentor, Cleveland St. Ignatius and national powerhouse DeMatha (Md.) Catholic on the way to the state tournament this season.
Speaking of Pickerington Central, a team that demolished St. Edward, 74-42,  in a state semifinal Saturday, the veteran coach paused, shook his head, paused a moment to collect his thoughts and smiled before offering a brutally honest assessment.
"Of course, we all know basketball is a game-to-game sport, but tonight they were as good as anybody we faced all year, and they're certainly capable of beating anybody when they're on top of their game," he said. "They were awesome tonight. Obviously, they're big and physical and have got an inside presence. But I think what sets them apart is they're very good defensively. They took away virtually everything we tried to do."
This Central team that lost its regular-season finale to Reynoldsburg and barely escaped Olentangy Liberty in a district final, is certainly clicking on all cylinders at just the right time.
After falling behind St. Edward 9-2 in the opening four-and-a-half minutes, Tigers coach Eric Krueger called time out and obviously got things ironed out.
"It was nothing to the level of panic and I just kept things positive," he said. "I told the guys 'Let's play with some energy and start chipping away. We've been behind by worse margins than this."
With Markell Johnson and Rasheem Biles offering massive contributions off the bench, Central went on a 15-2 run to end the quarter. The surge reached 21-2 before St. Edward finally scored with 5:51 left in the second quarter. Six Tigers scored in the stunning onslaught.
"It all started on defense," Krueger said. "We really wanted to cut their penetration off and keep their guys out of the paint."
Mission accomplished. After realizing it couldn't get through the brick wall of 6-foot-7 Devin Royal, 6-6 Gavin Headings and 6-5, 225-pound specimen Alex "Sonny" Styles, St. Edward simply stopped trying and settled for three-point shots – many of which also were heavily contested.
The Eagles went 1 of 13 from beyond the arc in the first half and finished 2 of 25 (8 percent).
"At halftime, we looked at the shot chart and it showed that we only got to the line two times, and that number usually is about 15," Flannery said. "We can knock down threes, but the bottom line is we couldn't get inside and we were trailing so our guys tried to force the issue.
"Was our shot selection bad? Probably. But it was more of an issue of us taking quick shots because Pickerington Central made us take quick shots."
St. Edward (21-6) came out with some renewed energy and a quicker tempo in the third quarter and managed to slice the deficit to 10, but Central responded with yet another burst to douse any hopes of a comeback.
In playing their way into Sunday's 8:30 p.m. title game against defending state champion Centerville (29-0), the Tigers (25-2) unleashed the closest thing to a perfect performance. They shot 55.6 percent from the field (50 percent from three-point range) and held St. Edward nearly 30 points under its scoring average.
Perhaps the most impressive statistic was that Pickerington Central got 35 points from its bench, many of them when the game was still competitive. Markell Johnson contributed 13 points, five rebounds and two steals in 19 minutes and Rasheem Biles, who missed six weeks with a broken pelvis and just returned for the regional final, added 12 points, five rebounds, three assists and three steals in just 14:54. They combined to go 10 of 13 from the field.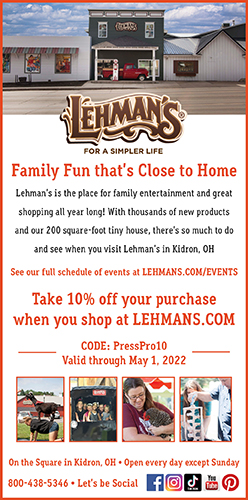 "Those guys came in off the bench and really changed the game for us," Krueger said. "They got their hands on the basketball and caused some deflections that got us in transition. They hit shots. They made plays. We feel very confident that our guys off the bench can come in and contribute."
Royal had 19 points, seven rebounds and four assists to pace the Tigers. Styles, an Ohio State-bound football recruit at strong safety, had nine points, eight rebounds, four assists and too many defensive stops to count.
"From the bench to the court, those guys always bring us great energy," Royal said. "We've come to expect that from them."
Said Styles, "We've got multiple sparkplugs who can come off the bench and hit shots, make plays and make stops. Expectations for them are the same as they are for our starters."
After impressive wins over Gahanna and St. Edward, Central may need one more flawless performance to take home a second gold trophy. The other came in 2012. Defending champion Centerville has been ranked No. 1 in the state all season and is in the top 10 of several national polls.