Impervious to pressure, or so it seems, the winning machine that is reigning state champion Centerville rolled up running-clock dominance over Cleveland St. Ignatius on its way to a matchup with Pickerington Central for all the marbles.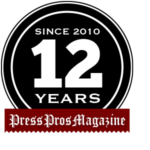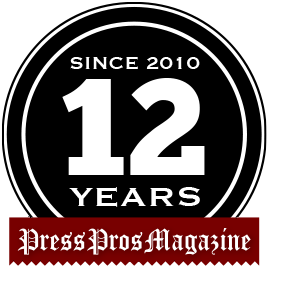 Dayton, OH – The invisible burden that bears down on an unbeaten team as every victory brings perfection closer is supposed to double with the additional weight of defending a state championship.
That might be true some places, but Centerville surely seems to have taken the vaccine for it and apparently a few booster injections, too.
In fact, the Elks might be taking that medicine intravenously as they sleep.
Riding newly-minted Ohio Mr. Basketball Gabe Cupps and two other Division I-bound starters, Centerville put Cleveland St. Ignatius in the shredder Saturday night and steamrolled to a 64-33 victory in the Division I state semifinals.
That moves the Elks (29-0) into an 8:30 p.m. Sunday title game against Pickerington Central (25-2), where 6-5 defensive stopper Alex "Sonny" Styles and coveted 6-7 junior Devin Royal await.
If the Tigers' talent is supposed to threaten Centerville's mojo, make it nervous or cause the Elks to grow thick in the throat, that's more fantasy than reality for a team whose secret sauce is ignoring the down side as it works relentlessly to polish its up side.
"We get to play an incredible team," Centerville coach Brook Cupps said of Pick Central. "We may win. We may lose. This group will be OK with that. Part of the reason we've won is because we've released ourselves from the fear of not winning."
Cupps – yes, the same guy who took Graham to the state semifinals in 2008 when his son, the Elks' junior point guard, was in diapers – literally wrote the book on how to do that.
It's called, Surrender the Outcome, and it seems the Elks have mastered the fine art of doing so expertly enough that opponents like Ignatius are forced to hoist the white flag shortly after tipoff.
From a modest 9-7 advantage late in the first quarter, Centerville unleashed a 17-0 run that allowed Pick Central's coaches to start watching tape in preparation for the Sunday title game.
Rich Rolf, a 6-7 wing whose offers are escalating from mid-major to high major, started the getaway with an offensive rebound conversion.
Cupps, whose first step is lightning quick, drove twice to feed the burst and also hit two free throws.
He ended the half with another blow-by his defender for a layup that moved Centerville's lead to 29-13, giving Ignatius' rowdy student section a nice, long break to workshop some new taunts to throw Cupps' way.
One of them – "Gabe Cupps sucks" – was ringing through the arena as Cupps took possession on the wing following an early third-quarter triple from teammate Tom House, who's headed to Florida State.
Cupps sped past a defender who rushed him on the catch, rose and dunked between two players, providing a highlight that will elicit slobbers from an Indiana fan base that can't wait for him to report to campus in 2023.
Cupps claimed later that he didn't hear the specifics of the enemy students' invective in that particular instance, but the timing of his slam and his wry smile afterward suggested otherwise.
"They'd been talking the whole game," Cupps said. "Ever since I got out there for warmups. That's something I embrace. If they want to talk bad about me, that's OK."
He finished with 15 points on an economy of shots, all five of which he made, to go with four assists and two steals, against only one turnover.
Those numbers might make some wonder how he deserves the top individual honor in Ohio prep hoops – but if winning the award didn't move him, it's doubtful any criticism will.
Turns out, Cupp's father first heard the news from his wife on Friday as the Elks' practice ended. She recommended he tell his son about it before someone else did, and so the coach pulled his boy aside.
"He was crying," Brook Cupps said, upon which he immediately launched into a you-did-this-the-right-way speech that drew a puzzled response from his son.
"What are you talking about?"
"Mr. Basketball. You won it."
"That's not why I'm crying," Gabe Cupps responded. "I'm crying because that was my last practice with Tom and Rich."
Saturday night, Brook Cupps retold that encounter and allowed, "That was a lot better reason for him to be crying."
Sending his senior teammates out with a second straight state title would be a pretty special ending…for both father and son.
"We have a special group of guys who have stayed very faithful to the process," Brook Cupps said. "They have not strayed from it. They believe in it. They believe in each other, and I think that is evident in how we play.
"We talk about surrendering the outcome, just preparing yourself to play and just letting it go. That seems really easy, but that's really, really hard to do and this group has done an incredible job of that."
Bruce Hooley is the host of the We Tackle Life podcast on iTunes and GooglePlay.