The big blows were a two-run single by Tyler Pettorini and two-run double by Kade Kern in helping the team win for the fourth time in the last six games.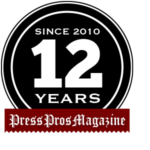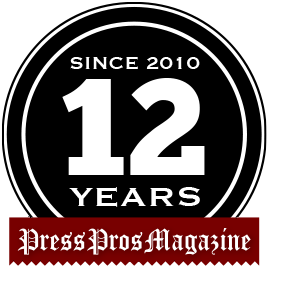 Wilmington, N.C. – The baseball season was just 15 games old before the first pitch Friday night, but Ohio State had every reason to act like grumpy old men boiling mad at the world.
Get off their stinking lawn.
The Buckeyes lost via walk-off against Cincinnati, Pittsburgh and West Virginia.
They lost seven straight games for the team's longest streak since 1995.
They lost in five states, they lost in the heat, they lost in the cold and they lost in the dark of night.
Game No. 16 looked to be more of the same misery after, quite frankly, North Carolina-Wilmington scored three runs in the sixth inning on a bunch of junk to lead by two runs.
Yet Ohio State took advantage of control problems by two relievers and made the Seahawks pay by scoring six runs with two out in the eighth inning and another in the ninth to come away with a 9-7 victory at Brooks Field.
It was like a vitamin B12 shot in the buttocks. Ever so slowly, these Buckeyes (7-9) are emerging from the depths.
"We're getting there,'' coach Greg Beals said. "We've got a lot of work to do, but there are signs. I like this team. I like what we have. We're going to continue to get better.''
The players didn't jump around with giddiness like high-schoolers after the final out. Their expressions revealed quiet satisfaction that they indeed could get things done late in a ballgame.
"I say we build off this and get another one tomorrow,'' second baseman Tyler Pettorini said. "There was a lot of energy (after that eighth inning). A lot of credit goes to the bench. I feel we're getting better every day as a team.''
The clutch hits in the eighth were a two-run single by Pettorini and two-run double by Kade Kern. Both hit the first pitch they saw.
Just when one thinks this team has had its mind blown for good, it gets off its knees and comes up with a victory.
The positive is that it has won four of its last six games.
"This team, we have so much trust in our brothers and the guys behind us,'' third baseman Colton Bauer said. "We keep moving the line (by getting on base). Good things happen when you keep passing the line.''
Keep in mind that North Carolina-Wilmington has played in the NCAA tournament 10 times and won six Colonial Athletic Conference championships since 2003.
With one out in the eighth, Trey Lipsey and Drew Reckart walked off Cody Benton on a full count and 3-and-1 count, respectively.
First baseman Ron Evans robbed Mitchell Okuley of extra bases and possibly two runs batted in with a slick snag of a ground shot just inside the first base line for the second out.
But Pettorini smacked a single to left to bring in two runs and tie the score at 4-4.
"I was just looking to hit the ball hard,'' he said. "I got the pitch I wanted and did what I had to do.''
Next, Beals showed a lot of faith in Kern by sending him to the batter's box for Hank Thomas. He was batting .111. He came on as a pinch-runner in the seventh.
Kern crushed the ball just out of the reach of third baseman Jac Croom and down the left field line off Jason Hudak to score two runners for a 6-4 lead.
"I knew I was going to get an at bat,'' he said. "It has been a struggle the last couple of weekends. It was just nice to get an opportunity with guys on and two outs. Pettorini definitely started it with his big hit. Then they brought in a guy who is fastball heavy. Ninety-one percent of his pitches are fastballs, so I was looking fastball the first pitch.''
As a true freshman last season, Kern was all that with a .325 average, .391 on-base percentage and 30 runs batted in. He was voted second-team All-Big Ten.
Before his big hit last night, he had struck out 18 times and was 5-for-45 over 13 games.
"It's just baseball,'' Kern said. "Anyone can get into a slump at any time. The coaches have been talking to me a lot. It was nice to get in during a big situation. This has given me confidence.''
Maybe this is the beginning for Kern and the team.
"It seems something different goes wrong for us and we don't win games,'' Kern said. "We're getting in a groove now. I think we can put some games together and put up a streak.''
Archer Brookman kept the hit parade going in the eighth with a run-scoring single to center.
Zach Dezenzo ended the scoring in the inning with another RBI single on a 3-and-1 pitch. He displayed great resilience in having struck out four times.
It was 8-4 an that breeze you felt coming from the third base dugout was the Buckeyes breathing sighs of relief.
Bauer, who was 2-for-4 with a home run, said the Buckeyes took advantage.
"We came out with a strong start and got ahead, and then we let them get back into it,'' he said. "They opened the door a little bit, and we took advantage of it.''
Said Kern, "It seems something different goes wrong for us and we don't win games. But we're getting in a groove now. I think we can put some games together and put up a streak.''
The game wasn't nearly over with UNCW scoring three runs in the bottom of the ninth. Closer TJ Brock came on with a runner on second and struck out the final two batters to end it.
Ethan Hammerberg got the victory with 2 2/3 innings of scoreless relief. He struck out four.
Starter Isaiah Coupet deserved a victory. He gave up three hits – none until the sixth – and struck out nine in 5 1/3 innings.
Beals was pleased with how the team stuck with it.
"Pettorini was hitless before that at bat,'' he said. "He didn't feel sorry for himself. He got a big opportunity and took advantage of it. Zach Dezenzo struck out four times before he got that last hit, a double, that scored a run. Kade Kern – his season hasn't gone the way he wants it to – and he got a big double to score two runs and break the game open.''
The coaches went over the game plan, and that was to be a difficult out, particularly with two strikes.
"We talked about quality at bats,'' Beals said. "Stick to your approach. We are still striking out a little bit too much, but our at-bats are tougher. We're putting more balls into play and battling with two strikes.''