After a sluggish start, top-ranked Akron St. Vincent-St. Mary got into high gear and trounced second-ranked Kettering Alter to reach a sixth straight Division III title game.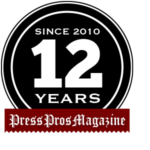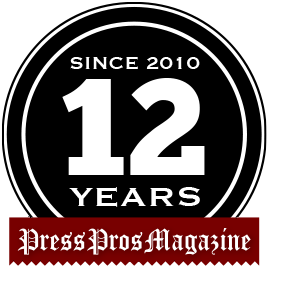 Dayton, OH – A deep dive into Akron St. Vincent-St. Mary's road to a sixth straight state title game appearance reveals this nugget: The Fighting Irish's margin of victory in the postseason has been 39, 42, 40, 39, 40 and 25 points.
Could it be that this St.V-St. M team is on a par with the previous record-setting nine title teams, three that featured a young phenom named LeBron James? That is up for debate in sports bars throughout Akron. But first things first.
We do know this. The Fighting Irish, No.1-ranked in the final Associated Press poll, looked like they belong in a division of their own while walloping No. 2 Kettering Alter 72-47 in a Division II state semifinal Friday at UD Arena.
"Everyone always asks me from year to year about my teams and really this was a new group of young and inexperienced guys who, frankly, weren't very good back in June," SV-SM veteran coach Dru Joyce said.  "To see how they've grown over the course of the year is really gratifying. I know how to build a team, create a vision and get guys to achieve it, but it takes talent and senior leadership, too. That last part, especially."
Few teams possess the athleticism and defensive tenacity of SV-SM. That defensive prowess created these mind-boggling numbers against a disciplined Alter team:
The Irish scored 30 points directly off 21 Knights turnovers, got 42 points on fast breaks and 54 in the paint. SV-SM also outrebounded Alter 36-24 – 14 of those coming on the offensive end.
"What is it about them? It's everything," Alter coach Eric Coulter said. "It's their physicality. They're big, strong and athletic with a rim protector at the back end. It's a perfect storm, an ideal starting five as far as that goes. Let's face it: They can afford to take shots that aren't always the best, but they've got guys who can grab the rebound and put it right back in."
Ramar Pryor had 23 points and eight rebounds to pace SV-SM (24-4). Illinois-bound senior Sencire Harris, a Mr. Basketball finalist, contributed stat-stuffing numbers of 18 points, seven steals, six assists and five rebounds.
Aided by two three-point shots by Anthony Ruffolo, Alter (25-3) got out of the gate with a 10-2 lead and still led 13-8 at the end of the first quarter.
The lead was short-lived, however. Finally creating the high-tempo game it thrives on, SV-SM went on a 13-0 run and continued to expand its lead. Alter did pull to 50-42 with 5:10 left in the fourth quarter, but SV-SM stepped on the pedal for a 22-5 finishing kick.
"Kettering Alter threw some stuff at us, frankly, that we hadn't seen," Joyce said. "We knew they shot a lot of threes, but they were hurting us with back cuts. At 10-2, I can't say I wasn't a little upset, but I felt like sooner or later we'd make some baskets and defensive pressure would take its toll."
It did, and in a big way. The Knights came in with 230 three-pointers at a decent 37.2 percent clip, but created precious few open looks against the Irish, who yielded just 52 points per game against a very ambitious schedule consisting mostly of Division I teams.
"It's non-stop defense for us at practice from Monday through Sunday," Pryor said.
Added Joyce, "Our practices are all about guarding. Through the years, I figured out that this is the best way to get here. And the only season that matters for us is the postseason."
SV-SM started 0-2, but rallied from a 20-point deficit to beat regional finalist Gahanna 70-69 in December.
"That showed me how special these boys could be," Joyce said. "That was a turning point in my mind."
Ruffolo and A.J. Lean scored 13 points each for Alter. Six-foot-nine Marshall signee Jacob Conner, who has an intriguing European-style game and handles many of the ball-handling duties, had nine rebounds, eight blocks and six assists, but was held to five points on 2 of 8 shooting.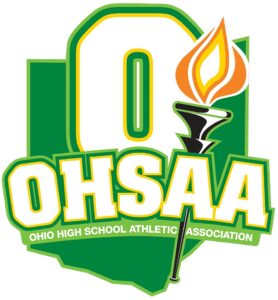 "We were doing everything we needed to in the half-court," said Conner, an AAU teammate of Harris. "Their pressure on the ball and being in the passing lanes really threw us off our game. They made us take shots we usually don't take."
Coulter was even more to the point.
"We knew we'd have to shoot the basketball and take care of the basketball," he said. "We didn't achieve either of those goals tonight."
St. Vincent-St. Mary will face the Waverly-Gates Mills Gilmour winner in the title game at 2 p.m. Sunday. The Irish will be shooting for a fourth title in five seasons, excluding the COVID-canceled 2020 finals.