Getting injured big men Kyle Young and Zed Key back gave OSU a full roster, and a week off since the Big Ten Tournament loss didn't hurt either, for a 54-43 NCAA Tournament win over Loyola-Chicago.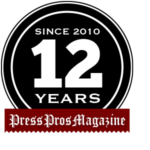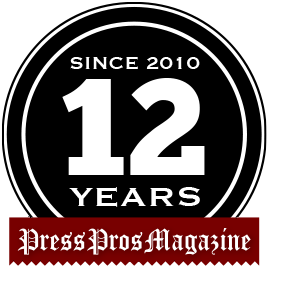 Pittsburgh, PA – Ohio State hoped the dawn of the NCAA Tournament would provide some urgency and jolt it back to the team it was in December when it beat then-No. 1 Duke.
Instead, the Buckeyes' NCAA opener on Friday took them back to who they were in March.
Of 1961.
Holding Loyola-Chicago to just 29-percent shooting, OSU shook off losing four of its last five and buried the frustration of a first-round loss to No. 15 Oral Roberts a year ago despite scoring its fewest points in an NCAA win in 61 years.
The 54-41 victory advanced Ohio State into a second-round South Regional matchup against second-seeded Villanova and marked OSU's first NCAA win while scoring fewer than 60 points since 1961.
The prospect of scoring only 54 points and advancing would not have seemed promising prior to tip-off, given Loyola's status as the third-best shooting percentage team in the field and its history of monumental upsets in the last two installments of March Madness.
But this time, the Ramblers' ran out of the Sister Jean-inspired miracles that took them to the Final Four three years ago and the Sweet Sixteen last season, starting 3-of-15 from the field and warming only slightly thereafter.
"They were locked in on the game plan at a high level," OSU coach Chris Holtmann said of his players. "We knew we were in for a rock fight and that's very much what it was, but our guys deserve great credit.
"They really competed on both ends and were able to break away just when we needed to."
In front by five, 23-18, at the half, OSU went inside to E.J. Liddell and Kyle Young for a 6-0 burst to start the second half and never allowed its lead to fall below eight points the rest of the way.
The Buckeyes (20-11) won comfortably despite shooting 1-of-15 from three-point range.
Liddell finished with 16 points and 10 rebounds and Young added nine points and seven rebounds in his first game since suffering a concussion in a March 1 loss to Nebraska.
"I'm not surprised," said Liddell, whose three blocked shots and the accompanying intimidation deterred numerous Rambler attempts in the lane. "I felt like when we start out (strong) in the first four minutes, we set the tone. We set the rules. I felt like we came out and did a great job on the defensive end."
Loyola's leading scorer, Lucas Williamson, shot 1-of-10 from the field, 1-of-5 from three-point range and 1-of-6 on free throws to fall 10 points shy of his 14-point average.
"I'm disappointed in myself," Williamson said. "I don't feel like I played to the standard that I put myself at. But, yeah, I mean, like (coach) Drew (Valentine) said, kind of just at a loss for words. Kind of stunned right now.'
That same feeling overwhelmed the Buckeyes during a compressed finish to the season that – because of COVID and weather-related cancellations – forced them to play seven games in 20 days.
Losing to Penn State in the first round of the Big Ten Tournament might have been a blessing, since that loss came with a week break before meeting Loyola.
"I felt like we played with an edge tonight," Liddell said. "We played like an underdog. We have to keep playing like that. People have been counting us out big-time. We're going to have the same mindset come our next game."
Holtmann had been touting OSU's defense late in the year before the preponderance of games with virtually no on-court preparation or rest resulted in opposing guards riddling the the Buckeyes in screen-and-rolls.
Loyola, however, could find no room to operate and rarely gained second shots, given Ohio State's 41-31 edge on the glass.
"We felt like we could hang our hat on our defense right now and we did that," Holtmann said. "When we've lost games, it's been because we haven't been good enough for long enough. But this is the best defensive effort we've had in a few years."
Bruce Hooley hosts the We Tackle Life podcast on iTunes and GooglePlay.