Reliever Jake Johnson pitched 2 1/3 innings of great baseball, but lack of control by Funk and Baird and silent bats lead to ninth loss of the season.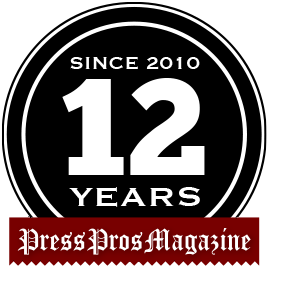 Wilmington, N.C. – Two college baseball teams that have had difficulty keeping men off base and from touching home plate met in the first of a four-game series Thursday night, and the result was as predictable as good fishing off nearby Cape Fear.
With the exception of Jake Johnson, Ohio State pitchers were all over the place when the game was on the line, and the result was a 12-4 smackdown by North Carolina-Wilmington before a few hundred spectators at Brooks Field.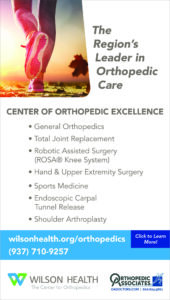 The Buckeyes (6-9) came in having won three of their last four games.
The end came in the sixth inning when the Seahawks (10-6) scored six times on two hits, the big one being a grand slam to dead center by freshman right fielder Josh Newton off reliever Tim Baird.
The first run of the sixth scored on a bases-loaded walk by catcher Matt Suggs and the second on a sacrifice fly by left fielder Ethan Baucom.
The inning was an unsightly mess with a passed ball, three walks and an intentional walk.
"We came back and tied the game at four,'' Ohio State coach Greg Beals said. "Then they went up 5-4 ad we just didn't do enough to win a baseball game offensively or on the mound.''
North Carolina-Wilmington took a 5-4 lead in the fourth on a single to right by second baseman Brooks Baldwin off Aaron Funk.
The bullpen didn't give the team a chance to play catchup.
"I have to figure out what the combinations are in the bullpen,'' Beals said. "Funk and Baird each had three walks. They had more walks than innings pitched, and that's damaging. That put them in position where a big hit is really damaging there. Two big innings got us. It's a one-run game and I obviously have confidence in them. It's not like we're trying something. Timmy Baird has had some success for us.''
The Buckeyes scored a run in the first inning when lead-off man Marcus Ernst hit the third pitch he saw over the wall in right-center for a home run.
But true freshman left-hander Gavin Bruni, making his first collegiate start, gave up four runs in the bottom half of the first.
The big shot off Bruni, who was ranked the No. 1 player in Ohio last year coming out of Alliance High School, was a three-run bomb to left by Baldwin.
Bruni was taken out after having pitched to eight batters. He probably should have given up only a two-run homer, but No. 2 batter Dillon Lifrieri, the center fielder, reached when a popup fell 5 feet in front of home plate.
Johnson, as he did against Army in the All-American Classic in Fayetteville, N.C., was wonderful. He pitched 2 1/3 scoreless inning in striking out three, giving up one hit and not allowing a walk.
The Buckeyes scored two runs in the third on a sacrifice fly by right fielder Mitchell Okuley and another on a fielding error by the first baseman.
The score was 4-4 when catcher Brent Todys led off the fourth with a double to the warning track in center and scored three batters later on a sacrifice fly by Ernst.
While most of the team has yet to find consistency and a comfort zone, Ernst has been stupendous with a .464 batting average. He has been the everyday third baseman with Nick Erwin out with an injury.
Ernst, a senior from Dublin Coffman, was 3-for-3 with two runs scored and two runs batted in last night.
What's up with the fast start?
"It's truly confidence and coaching,'' Ernst said. "Coach Beals helped me a lot during the off-season. He has given me the trust. My teammates trust me, and I've been going with that. I didn't know I would be playing third until Nick went down with the injury. I played first base a lot in pre-season. It's nothing new. I've played a lot of third in my career.''
In 2021, he batted .205 in 32 games, but hit .250 as a sophomore and .257 as a freshman.
Experience has helped so far.
"My approach is to just get on base and set up the guys behind me like (Zach) Dezenzo and (Trey) Lipsey,'' Ernst said. "I want to give them opportunities to get me in. Absolutely, the familiarity and routines have helped me throughout the process. I'm used to traveling and what I have to do to get ready.''
Ohio State didn't lose to a nobody, that's for sure.
UNCW might come from the mid-major Colonial Athletic Association, but it has won six conference championships and played in 10 NCAA tournaments since 2003.
Seven former players have reached the major leagues, most notably present Cleveland Guardians pitching coach Carl Willis. He won 22 major league games for Detroit, Cincinnati, the Chicago White Sox and Minnesota.
Four former Seahawks played in the major leagues last season, catcher Ryan Jeffers for the Twins, right fielder Seth Frankoff for Arizona, pitcher Austin Warren for the California Angels and Evans Phillips for the Los Angeles Dodgers and Tampa Bay.
That's impressive for a university that until 1977 had been a member of the National Association of Intercollegiate Athletics and before that a junior college.
The Seahawks won the NAIA World Series in 1975 and junior college national championships in 1961 and 1963.
North-Carolina-Wilmington wasn't founded until 1947, but it has caught up quickly with an enrollment of 17,900 students.