In a fantastic duel between All-Ohioans Colin White (31 points) and Dailyn Swain (32 points), Ottawa-Glandorf used a 12-0 fourth quarter run to take the lead and beat chilly-shooting Africentric, 53-48.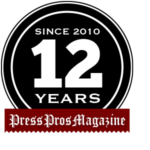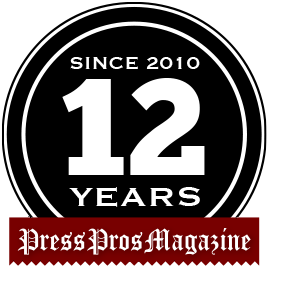 Dayton, OH – Tyson McLaughlin said there was a moment during a Division III state semifinal Friday when his Ottawa-Glandorf team had what he called "a deer in the headlights" look dealing with Africentric's full-court pressure.
That deer, however, found a way to get across the highway without becoming roadkill.
"Resiliency is the biggest thing about this team I like," McLaughlin said. "These guys are just different. You have to be around these guys everyday to understand."
In a tantalizing game featuring two All-Ohio players and two massive momentum swings, Ottawa-Glandorf overcame an 11-point deficit to beat Africentric, 53-48, before a spirited crowd at University of Dayton Arena.
Second-ranked in the final Associated Press poll, O-G (25-2) embarked on a 12-0 run over the first 3:50 of the fourth quarter to regain control and didn't relinquish it on the way to its fifth title game appearance. The Titans won state championships in 2004, 2008 and 2013.
What exactly happened during that decisive stretch elicited different translations from both sides of the entertaining fray.
"Because of how athletic Africentric was, we knew this wouldn't be a pretty game and we emphasized that with the kids," McLaughlin said. "I really think the fact we were able to come up with a lot of the 50-50 balls was a key factor.
Africentric coach Michael Bates agreed with that assessment, to a point.
"In every game, there are some 50-50 plays, balls and calls and we just didn't seem to get them," he said. "We knew we'd have to face some adversity at some point, and our guys apparently didn't handle it as well as they did.
"I don't want to get fined, but I've got kids in the locker room crying. They believe there was stuff that should have been called that wasn't and stuff that shouldn't have been called that was. That's the game of basketball for you. It doesn't make it any harder to swallow."
Buoyed by its active, swarming half-court defense, fourth-ranked Africentric (23-6) made the opening surge in the second quarter, holding O-G scoreless for a stretch of 6:16 during a 9-0 run. The Nubians stretched their lead to 27-16 in the third quarter.
"I think Africentric really put the pressure on us and made us play a little faster than we wanted to," McLaughlin said.
Titans 6-foot-4 sophomore guard Colin White was more specific.
"They jump at everything and try to block everything," he said. "Sure, they're really athletic and it caused us some problems for a while, but we just had to be super aggressive, fight through the contact and just don't worry about it. We had to attack and get to the rim. We knew once we hit a few shots, we could get our momentum back."
Due largely to White, who was brilliant, the Titans delivered the counterpunch in the fourth quarter, racing to a 43-37 lead.
"When we got the lead, we kept it and that was huge," McLaughlin said.
Swain, a 6-8 wing who was even more sensational on both ends of the floor, turned a steal into a dunk to end the drought but was assessed a technical for hanging on the rim, even though a defender was below him. The call at the 4:06 mark drew groans and eye rolls from many media.
The Nubians got the deficit back to 44-43 on another steal and slam by Swain and to 48-46 with seconds left on a three-point play by the prized junior, but O-G made 7 of 9 foul shots down the stretch to prevail.
White scored 31 points, grabbed 11 rebounds, handed out three assists and blocked five shots.
"Colin was Colin," McLaughlin said. "When the stage is large and the lights are bright, you have to have that guy you can count on to deliver. Colin is the best player in the Class of 2024. There are a lot of really good basketball players in northwest Ohio that don't get much credit on the statewide level. If Colin White was playing in Columbus or Cleveland … you'd do more about him."
Not to be outdone, Swain racked up totals of 32 points, 13 rebounds, seven steals, three assists and two blocks. He drew seven fouls.
Owner of about a dozen scholarship offers, including Ohio State, Swain went 13 of 18 from the field and 6 of 6 at the free throw line.
"I personally believe Dailyn is the best player in the state of Ohio, regardless of division,'' Bates said. "I think he should be Mr. Basketball. He really put his skills on display tonight."
McLaughlin agreed that Swain was a nightmare to defend.
"We don't have a lot of those guys running around at Ottawa-Glandorf," he joked. "All we could do was try to pester and frustrate him as much as we could. You've got to try to throw fresh bodies at a kid like that."
The fact that Swain's supporting cast went just seven of 36 from the field didn't help the Nubians' cause. Also, starting forward Josiah Smith sustained a knee injury while fouled on a layup midway through the third quarter and couldn't return.
"He started every game this year and was guarding Colin White," Bates said. "That was big. It tried our depth. We had tired players down the stretch.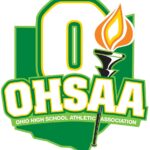 "Ottawa-Glandorf did a great job getting to the spots and pressuring us. Our jump shots just weren't falling, and some of those missed shots got them in transition where they could get straight rhythm shots. Also, we didn't adjust to the level of physicality being played in the post."
Caleb Kuhlman added 10 points for Ottawa-Glandorf, who will face the Lutheran East-Cincinnati Taft winner for the title at 10:45 a.m. Sunday.