Gilmour Academy gained the right to play St. Vincent St. Mary in the Division II state title game by overcoming Waverly and its storybook season.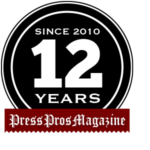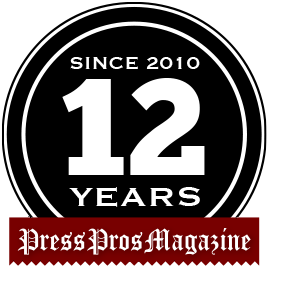 Dayton, OH – There isn't much mystery about which school will be favored to win the Division II state championship.
Akron St. Vincent St. Mary – the basketball mill that's churned out LeBron James, Malaki Branham and, not so coincidentally, nine titles – is back in the state finals without any tournament opponent coming closer than 25 points.
So the Irish appear not to be playing for a crown as much as they're awaiting a coronation, unless fellow Northeast Ohio parochial powerhouse Gilmour Academy can do something about it.
The Lancers (23-5) gained that right with a 58-43 victory over Waverly, ending the Tigers' storybook run through the post-season that brought them back to the final four for the first time since 1970.
It's a wonderful dream the town of 4,000 – located between Chillicothe and Lucasville – has been living, but precious few are the public schools from modest-sized communities that win a D-II title these days.
Norwalk and New Concord John Glenn have done it in the past 15 years, but otherwise it's been the private schools' purview or teams from Dayton or another big-city suburb.
Gilmour kinda-sorta fits that latter description and then again, seems an outlier.
The Lancers are making their first trip to the boys state semis since 1992, but their school surely isn't a stranger to hoisting OHSAA gold trophies.
Teams from Gilmour have won 11 state championships in seven different sports since 2005, so it appears the investment in boys basketball is paying off by providing the chance to add to that haul.
The Lancers will have a puncher's chance because of wondrously-talented junior guard Brandon Rose, an angular 6-3 shooter who also plays spidery defense.
His basket in close with just over four minutes left repelled Waverly's last best chance to fight back from a 37-23 deficit it faced early in the third quarter.
Rose, who finished with 23, kept the Tigers at bay after they drew within 46-37.
Two more field goals from Gilmour took the lead to 15, assuring head coach Dan DeCrane's team a shot at St. V.
The Irish (22-4) did not play Gilmour during the regular season.
Trey Robertson – the kind of player who blends in during the layup line, but quickly shows why he's a two-time Southeast District player of the year – led the Tigers with 19 points to finish his career with 2,072 points.
Given its 52-year gap between state semifinal appearances, Waverly came out as nervous as one might expect.
The Tigers faced a 13-2 hole after just 4 ½ minutes, but quickly awoke and rallied behind Robertson, a hustling 5-11 dervish the movies romanticize with footage of him hoisting jumpers in the driveway by moonlight.
After a teammate split two free throws, he dropped a triple from the left wing and then drove hard to the hoop as the quarter neared its end.
Robertson's shot got blocked, but he hustled back from out of bounds and took a teammate's pass in the left corner, where he landed another trey as the period concluded.
That burst ignited the Tigers, who joined in the fight after Robertson scored his eighth straight point to start the second quarter.
By the midpoint of the period, three other Waverly starters had scored and it had erased Gilmour's early 11-point bulge, forging a 20-20 tie.
The Lancers, however, responded with the last 10 points of the half to put Waverly on its heels again and foreshadow the finish.
Bruce Hooley is the host of the We Tackle Life podcast on iTunes and GooglePlay.