If you haven't paid attention and you like basketball, perhaps you should as this weekend OHSAA boys State Finals promises to be the best since the days of Dunbar vs. Jon Diebler…in all divisions.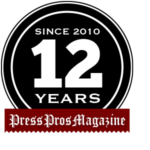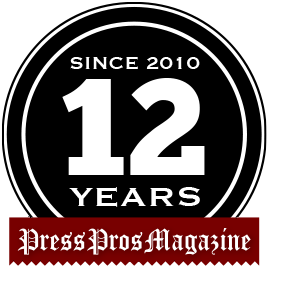 Dayton, OH – Kudos to the Ohio High School Athletic Association.  After years of indifference and empty seats, this week's boys State Finals in basketball portends to be the best since that epic Division II confrontation between Dunbar and Upper Sandusky, March 27, 2007.
That was the game in which future Ohio State Buckeye Jon Diebler scored 48 of Sandusky's 90 points…and they still lost.
Here's how good that game was.  The Schottenstein Center only seats a bit over 18,000, but at least 50,000 say they were there to see it, calling it the best high school basketball game in 50 years.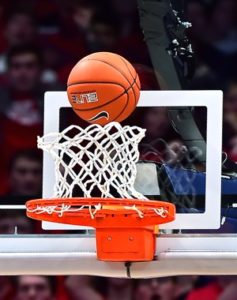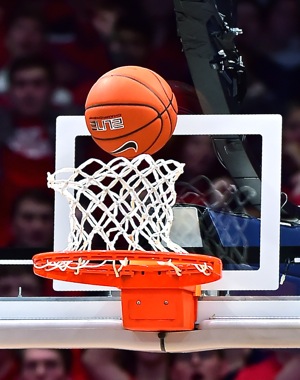 Hyperbole, perhaps, but the OHSAA deserves a compelling championship finals after years of uncompelling, and they're going to get it this weekend in Divisions I through IV.
Division IV, of course, features local favorite Tri-Village, from the southwest district, who must get past Antwerp, from the northwest district, to play in Sunday's title round.  It marks Tri-Village's third trip to the Final Four, seeking their second title.  They previously won in 2015, beating Canal Winchester's Harvest Prep on a last-second shot by Colton Linkous.
The other Div. IV semi-final features Cleveland Richmond Heights, who fell to Botkins last year in the semi-final round, and Berlin Hiland, a past champion whose basketball pedigree is second to none.  The Hawks, by the way, have won three overtimes games on the tourney trail to Dayton, so they're accustomed to hardship and a fight to the finish.  Berlin Hiland owns three past state titles, including the 2012 title when they beat Jackson Center.
In Division III, defending champ Lutheran East (Cleveland) (two-time winner), Columbus Africentric, Ottawa Glandorf (three-time winner) and Cincinnati Taft (winner in 2011) offers three former state champions all seeking one more…and Africentric seeking its first.
Africentric will face OG in one Friday semi-final, and Taft will play Lutheran East in the second semi-final game.
In Division II, Gilmour Academy is unranked in the final polls, but features a versatile roster of scorers…and plays long shot Waverly, who's never won a title and hasn't been to the Final Four since 1970 – 52 years!
"It doesn't matter," says one Press Pros reader said this week from Jackson County.  "Waverly will scrap and fight all night long.  It doesn't matter who they play, they play to win."  Apparently he's right, as Waverly got to the Final Four by beating Heath High School in last week's regional final, 46-45, and survived overtime to do it.
In the other Div. II semi-final two perennial challengers will will face off.  Kettering Alter seeks its fourth state title, having won in 1978, 1999, and 2001 under then coach Joe Petrocelli.  Last weekend the Knights claimed the girls Division II crown, so this week they'll seek to become just the fourth school in OHSAA history to win both titles in the same school year.
But to do it they have to get past the defending champs from last year, Akron St. Vincent-St. Mary (23-4), who has nine state titles, the state's #1 prospect in senior guard Sincere Harris (committed to Illinois), and finished the season as the #1 ranked team in Division II.  Their four losses, by the way, came by way of Centerville, Oak Hill Academy (Va.), Sierra Canyon (Ca.), and Pickerington North.  They get around.
But the Division I field is just as appetizing, and more, featuring undefeated and defending champion Centerville, with Div. I college commits Tom House (Florida State) and Gabe Cupps (Indiana).  The Elks will face Cleveland St. Ignatius, who lost in last year's semi-final round, and the Wildcats are seeking their first state title since 2001.
In the other Division I semi-final, Pickerington Central matches up with Lakewood St. Edward, champions in 1998 and 2014.  Pick Central features Sonny Styles, an Ohio State five-star football commit, and Devin Royal, who's uncommitted by has basketball offers from Ohio State, Dayton, Illinois, Butler, and Virginia Tech.
Seriously, you can find years where there were great games in one or two of the four divisions, but seldom has there been more promise for great games in all four divisions:  and locally, the Miami Valley is represented well by Alter, Centerville, and Tri-Village.  UD Arena has 13,500 seats, and plenty of good ones…as they say…are still available.
I guarantee it.
We continue to receive lots of correspondence from readers on last week's girls tournament, with comments on a range of topics, but most notably the tournament being held in Dayton, and not Columbus.
"The state tournament should be held in Columbus, because Columbus is the state capital,"  wrote Marilyn Clune (via Facebook).
Dort Bruggeman added, "All state tournaments should be in Columbus…for all sports."
Another, Jack, says:  "I like to have a few at the Holiday Inn between games, and you can't do that in Dayton without driving."
You can't do it in Columbus, either, unless you break into someone's apartment.  That Holiday Inn you speak of has been gone for 15 years.
But the fact of the matter is that Columbus, or Ohio State, really doesn't care if the tournament is held there, because it's expensive to staff, and that cost has to be passed on to the OHSAA.  Conversely, the University of Dayton and the Dayton Visitors Bureau do want it, and have made the beautiful UD Arena available, and at a better price, apparently.
Another wrote that OHSAA should be able to afford the Taj Mahal, given the price of tickets.  It's true that ticket prices are much higher than they were in the glory days of crowds of 18,000 at Value City Arena.
But 18,000 people don't show up for the tournament anymore, including many who want the tournament moved back to the capital.  Which makes this statement relevant:
Go while you can, and whenever you can, if you want to relive history!