What looks like basketball isn't basketball any more, not with officials adopting a, "See no evil, call no foul…or traveling, or palming the ball, or…."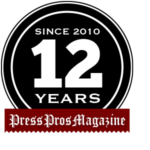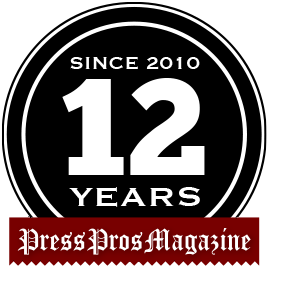 Dayton, OH — I had a dream the other day…a vision, really.
I saw people playing a game. There were people of all ages, both boys and girls and men and women, all running, jumping and displaying their athleticism.
It was a beautiful game of artistry, teamwork and skill, with minimal physical contact, because in this game, such things are against the rules.
The purpose of the game is to place a spherical object – passed between players on one team – into a cylinder that the other team defends.
The winning side is determined by which collaborative group places the sphere through the cylinder more often than the opponent.
If such a game were to ever gain popularity, it could be played virtually anywhere at minimal cost, since it requires only a sphere, a cylinder and a willingness to enforce the rules that preserve the game's accessibility to players of all sizes, shapes and abilities.
Without that staunch commitment to policing the standards of the game I dreamed of, the beautiful sport I envisioned would deteriorate into something that's vastly inferior.
In that case, it would become…basketball.
If you haven't caught on already, this is a searing and only slightly sarcastic view of the sport Dr. James Naismith invented and how it's become something he would not recognize.
Neither would John Wooden, Red Auerbach, Al McGuire, Fred Taylor or Chuck Daly.
And neither do I, nor a lot of the high school coaches I've spoken to.
Increasingly, a sport that once made space for everyone from Shaquille O'Neal to Tiny Archibald to fit their skills into the allowable parameters of the rule book now masquerades under the same banner, and yet bears no resemblance to what the sport's rule book states it should be.
The blame for this rests upon many, but ultimately lands on the arbiters who have the authority to change it. 
Not the players, or the coaches, or the commissioners of the various leagues.
The responsible parties who have failed basketball are the game officials who'd rather swallow their whistles and take their paychecks than defend the integrity of the sport.
I've attended probably 60 high school and college games this season and I've yet to see one palming the ball violation called.
I was born with an adequate number of fingers to count the collective three-second violations that have been called.
Traveling? I've seen probably 75 so-called 'Euro Steps', but not one has resulted in a turnover resulting from what is clearly a half-step or more in excess of what's supposed to be allowed .
Don't get me started on what is and what isn't a foul these days, because almost nothing is. There are rugby matches and lacrosse games with less physical contact than what's allowed in high school girls and boys basketball, where the approach of officials seems to be: no felony, no foul.
Don't blame coaches or players for this, because they're in the ultimate envelope-pushing endeavor. To not do what officials allow them to do would be akin to challenging someone to a duel and claiming too much personal integrity to pick the other pistol out of the case.
Sure…you'd have your integrity when you turned around at 20 paces.
You'd also lose because the other guy is going to do what you couldn't bring yourself to do on principle.
The Division IV boys regional final between Botkins and Tri-Village played March 11 at Trent Arena looked like a hybrid cross between martial arts and basketball, compliments of game officials Andrew Esker, Jeremiah "J.J." Johnson and Jason Edler.
It wasn't something that favored either Botkins or Tri-Village, just malpractice that took what could have been a dynamic night of high-level basketball between big, fast, supremely-skilled players and turn it into a bare-knuckle brawl.
The 45-36 final score spoke to how impossible the officials made it for anyone to get a look inside 12 feet without being hacked and clawed in ways that would get you a six-month sentence for assault from even the most woke prosecutor.
Of course, we got the obligatory moving-palms-to-ceiling signal for, "Play on," every time a scrum of players fell at one of the officials' feet.
And it wouldn't be a high school game anywhere in Ohio without the seemingly-mandatory illegal screen call 30 feet from the basket that imparts no discernable advantage.
That's the standard – or lack of one – in officiating now. The stripes are supposed to on-the-fly evaluate whether a clear violation – be it contact or ball-handling – brings an advantage.
In the Division IV girls state championship game, twice within two minutes in the second half, New Knoxville and Waterford girls crashed into each other violently beside official Kevin Milligan.
He watched both collisions with the disinterested detachment of a sparrow flying over a grizzly bear.
Questioned about his indifference to a clear foul committed literally at his feet, Milligan sniffed to someone, "She was making a play on the ball."
Keep that in mind the next time you get the urge to sucker-punch someone. Just make sure you flip them a ball first and sell your immunity to the authorities on grounds you were trying to force a turnover.
Whoever decided that officials should make value judgments in the heat of a game before triggering enough breath to disturb the pea in their whistle should be prosecuted for their accessory role in ruining the game.
In the Division II girls state semifinals between Bishop Hartley and Kettering Alter, the teams combined for 51 turnovers.
FIFTY ONE!!
Hartley had 29 and Alter 22, because officials let the game get so rough neither team had a chance to survive contact that repeatedly jarred the ball loose.
Two elite teams that moved through their respective sectionals, districts and regionals deserve better than to have their state semifinal turned into full contact karate.
Fifty-one turnovers might result when a top seed faces a winless opponent in round one. But in a state semifinal? The only skill that's missing to cause 51 turnovers is a lack of officiating skill.
In 12 games at U.D. Arena this past weekend, how many players do you think fouled out in the entire girls state tournament in all divisions?
Keep in mind, disqualifications typically occur in lopsided games where one team fouls intentionally to attempt a comeback.
There were seven games that ended with margins of 15 points or more, including three by 25 or more.
A grand total of only three players fouled out all weekend.
Remember how common it once was for players to get in foul trouble and have to sit meaningful minutes?
When's the last time you saw that?
In New Knoxville's state title game loss to Waterford, there were seven combined free throws attempted by both teams until the Rangers began fouling in the final two minutes to facilitate a comeback.
In the Division III title game between Purcell Marian and Worthington Christian, freshman Dee Alexander put on a show. She scored 25 points, repeatedly driving coast-to-coast or crossing over defenders and getting into the lane for layups.
I watched her and her teammates in the Thursday semifinals and was struck by the number of times they egregiously palmed the ball, as do many players at many levels these days.
I told OHSAA supervisor of officials Denny Morris to watch for the violation in the state final, guaranteeing him it would never be called.
Sure enough, it wasn't.
And when I checked back with Morris afterward, he was fine with his crew's judgment.
"I saw maybe one violation the whole game," he said. "I wouldn't have even noticed that one if you hadn't said anything."
Clearly, if I want to see great basketball, played according to the rules, I'll have to get more sleep.
Bruce Hooley hosts the We Tackle Life podcast on iTunes and GooglePlay.